Sydney Sweeney Would Jump At The Chance To Work On The White Lotus Again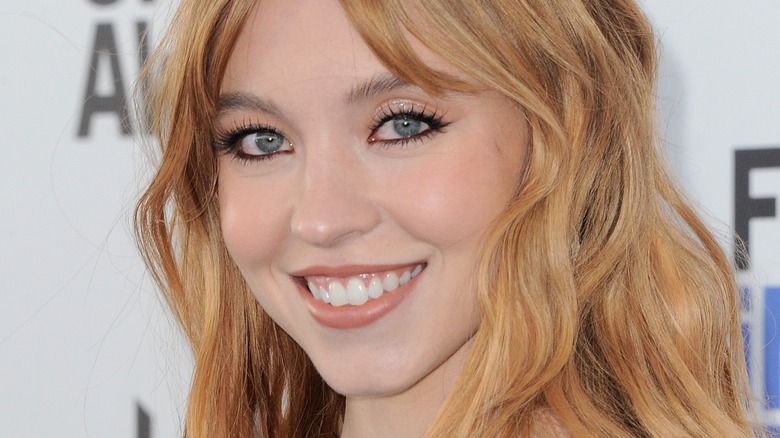 Tinseltown/Shutterstock
Sydney Sweeney's notoriety has grown rapidly thanks to her long list of successful projects, and she's not slowing down any time soon. She recently told Variety she's gearing up to film the next season of the HBO drama "Euphoria," while also working on Sony and Marvel's new film, "Madame Web." Meanwhile, Variety also reports Sweeney will star in and produce the upcoming horror film, "Immaculate." While she continues to focus on her big-screen roles and her continuing storyline on "Euphoria," there's one TV show she's hoping to return to sooner rather than later.
According to Variety, Sweeney wants to check back into "The White Lotus." Season 1 of the hit HBO series followed a group of wealthy vacationers as they faced big problems while visiting Hawaii. Sweeney played Olivia Mossbacher, the daughter of well-known businesswoman Nicole Mossbacher (Connie Britton). The Season 1 finale found Olivia repairing her friendship with Paula (Brittany O'Grady), and it's an ending that Sweeney really liked for her character. "[I] felt that was a good closing for me, she has a little bit in there, there might be hope for her," she told Variety. 
While Sweeney won't be revisiting Olivia for Season 2 of "The White Lotus," she has mentioned a few reasons for wanting to return to the hit show.
The locations Sydney Sweeney wants to visit if a return to The White Lotus works out
According to Variety, Sydney Sweeney said she would really like to reunite with Mike White, the creator of "The White Lotus," who's also known for writing big-screen hits like "School of Rock." "I would love to be back. I love working with Mike White, I think he's such an incredibly talented writer and director and he's such a joy to work with," said Sweeney. Another reason? The chance to travel to another gorgeous location — a big reason why Sweeney wished she could join the cast for Season 2, which is set in Sicily. "I mean Italy is one of my favorite places in the world so I'm a little bummed I missed that," she said. Sweeney is already brainstorming locations for "The White Lotus," if more seasons are announced, including places like Africa and Japan.
Sweeney earned two Primetime Emmy nominations for her work on HBO. She earned a nomination for outstanding supporting actress in a drama series for her role as Cassie Howard in "Euphoria," and her work on "The White Lotus" earned her a nomination for outstanding supporting actress in a limited or anthology series or movie. "The White Lotus" is currently streaming on HBO Max.