Sydney Sweeney's Unique Approach To Perfecting Her The White Lotus Character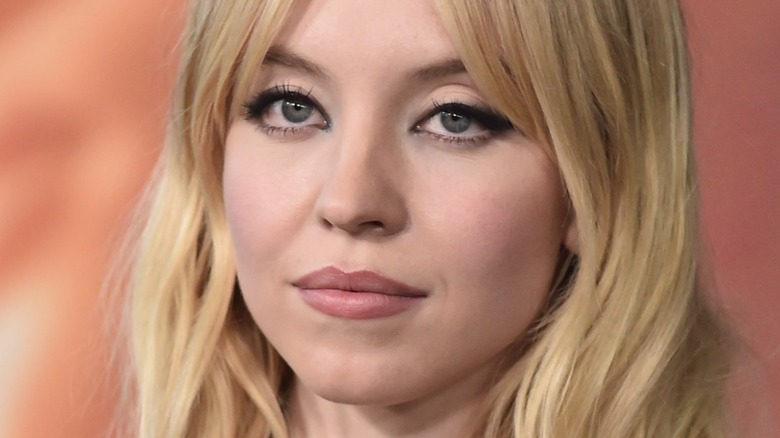 DFree/Shutterstock
At only 25 years old, Sydney Sweeney has accomplished more than most actors her age. Having nabbed her first on-screen credits in 2009, Sweeney spent the next several years keeping her nose to the grindstone and earning parts in small-budget films and TV series. 2018 was a breakout year for Sweeney; she appeared in "Under the Silver Lake," "Sharp Objects," "Everything Sucks," and had a recurring role in "The Handmaid's Tale" (via IMDb).
Sweeney has continued to work prolifically — and to critical acclaim. For her performance as Cassie Howard in HBO's "Euphoria," Sweeney was nominated for an Emmy Award for Outstanding Supporting Actress in a Drama Series. At the same time, Sweeney was also nominated for an Emmy for her work in "The White Lotus." In the limited series, which follows a group of well-to-do tourists at a Hawaiian resort, Sweeney plays Olivia Mossbacher, a caustic, well-read college student. Here's the unique way that Sweeney prepared for the role.
Sweeney created an elaborate backstory for Olivia
Olivia Mossbacher is one of many complex, well-written characters that inhabit the world of "The White Lotus" — due in no small part to creator Mike White, who nabbed an Emmy for Outstanding Writing. But for all of White's detailed characterization, Sydney Sweeney took it one step farther to prepare for the part. The actor carefully crafted a backstory to help bring Olivia to life.
Sweeney told E News, "I literally have from the day Olivia was born until the first page of the script and many, many pages of memories and things and timelines that create and shape and mold her to be who she is." The preparation, the actor said, was key in establishing Olivia's relationship with her breadwinner mother. "I think a lot of her actions, especially in high school, were acting out against her mom's perfection, which creates the monster she is now."
The unique acting approach is a technique that Sweeney developed long before her time on "The White Lotus." Indeed, the actor has created sweeping backstories, often with accompanying faux-diaries, for a number of past roles, small and large, including her parts in "Sharp Objects" and "The Handmaid's Tale." "For Eden," she said to Glamour regarding her character in "The Handmaid's Tale, "I included everything from prayers to pictures because sometimes you think she wouldn't be able to read. For some of the dreams, it's all depicted in pictures, instead of words."
Sweeney can be seen next in Marvel's "Madame Web." Though not much is known about her part, it's safe to say that the actor is already preparing in the only she knows how.