Queen Latifah's Hilarious Comment On Living Up To The Equalizer Franchise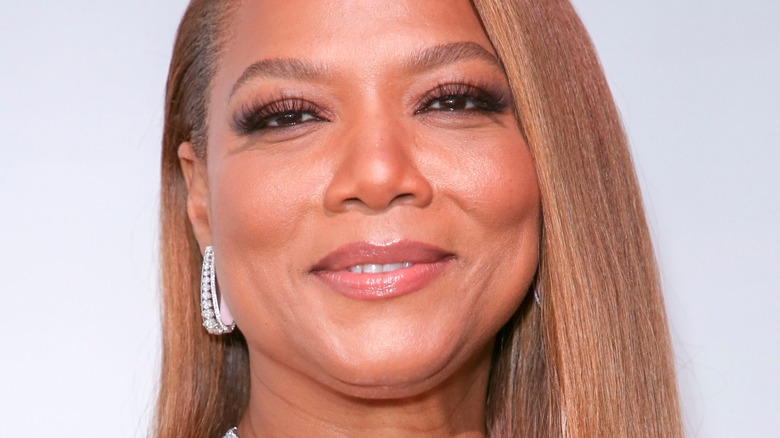 Ron Adar/Shutterstock
Season 3 of "The Equalizer" starring Queen Latifah is currently in full swing, with the crime drama reboot premiering on CBS back in early October. And as fans know, there's no been no shortage of Latifah's Robyn McCall doing her thing as the franchise's latest CIA-trained vigilante. "The Equalizer series is sooo good, Queen Latifah deserves all her flowerssss," praised Twitter user @chevone_e. 
Back in May, CBS decided to renew "The Equalizer" for Seasons 3 and 4. The scripted series manages to rake in an average of 9.46 million viewers a week, while also churning up an estimated 1.2 billion social media impressions (via Deadline). CBS Entertainment exec Thom Sherman sad in a statement: "The success of The Equalizer is due to the sum of its parts — an outstanding cast led by the superb Queen Latifah, plus the exceptional creative team that has continued to evolve their storytelling with a compelling mix of everyday justice, family dynamics and real-world issues that connect and resonate with audiences." 
While millions of people tune in to watch "The Equalizer" and tout their love for Latifah on social media, her involvement in the legendary TV series has definitely been something that's turned heads. But when it comes to the entertainment legend's "Equalizer" haters and character traditionalists, Latifah has a hilarious message for them.
Queen Latifah says she 'will handle that a**'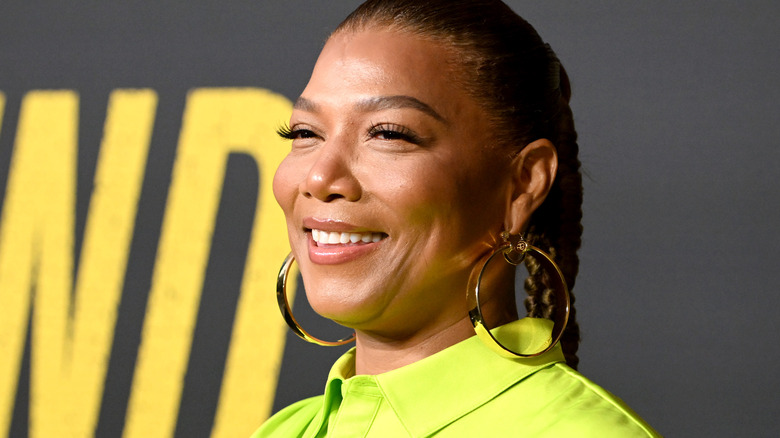 Charley Gallay/Getty Images
Queen Latifah may be one of the biggest sweethearts in Hollywood, but don't think for a second that she won't "handle [a hater's] a**," as she hilariously puts it in a new interview with ET Canada. 
"Do I strike you as the type of person that takes any BS?" Latifah asked host Roz Weston. "Do I seem like the type of person who's going to accept some rigmarole from anybody?" she added, laughing. "I think people know me to be a nice person," Latifah said. "But they know me to be a nice person that will handle that a** if I have to."
In the end, Latifah's take-no-BS attitude is what ultimately makes her so great as the Equalizer, much like her cinematic counterpart, Denzel Washington. Latifah has said that she would love to work with "The Equalizer" and "The Equalizer 2" star one day in a crossover of some type, but the decision is completely up to him. She told Variety in May 2022: "It's really between him and [director Antoine Fuqua]. Obviously, I love him to pieces. I have the greatest amount of respect for him. What he's done with the films has been incredible, and I'd be more than happy to connect with him on any level." "It's just kind of like that with us," she further added.