In Queen Latifah's Acting Career, One Movie Stands Above The Rest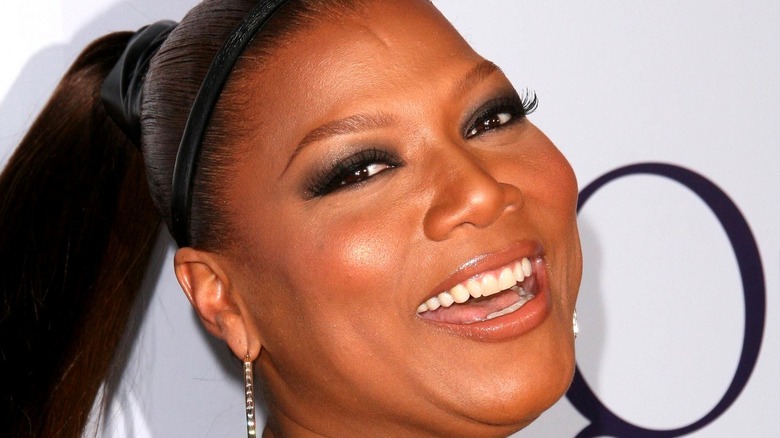 S_Bukley/Shutterstock
Hip-hop trailblazer, pop-feminist pioneer, Academy Award-nominated actress, primetime and daytime TV superstar, film and record producer, LGBTQ+ icon: Very few have entertainers in the past 30 years have been doing it like Queen Latifah. Whether you know the rapper-singer-thespian for her sterling run of progressive rap records in the 1990s, her multiple memorable film and TV performances, or her lively hosting gigs at award shows like the Grammys, People's Choice Awards, and BET Awards, it's highly likely that you know her.
If your exposure to the Queen of Rap happened while she was part of the regular cast of Fox's underrated '90s sitcom "Living Single," you might still think of her as Khadijah James, self-made magazine editor and role model to a whole generation of Black girls (via Blavity). If it happened during her ascendance to big-screen A-lister status in the 2000s, there's a wide array of movies you might associate her with, from comedies like "Bringing Down the House" and the "Barbershop"/"Beauty Shop" franchise to period dramas like "The Secret Life of Bees" and "Bessie" to musicals like "Hairspray" and "Chicago" — the latter of which earned her a richly-deserved Oscar nomination for Best Supporting Actress. But there's a movie that stands above the others as the one that bridged the gap between those two eras of Queen Latifah, actress. And, if you're a fan of hers, you probably know which one we're referring to.
Set It Off breathed new life into classic heist flick tropes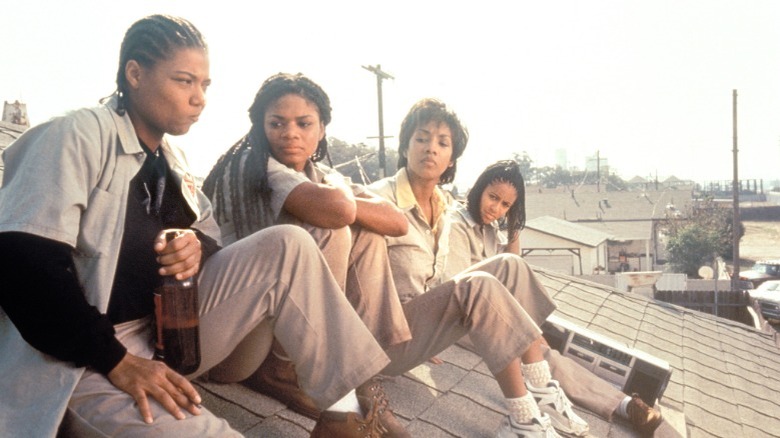 New Line Cinema
Directed by F. Gary Gray ("Straight Outta Compton," "The Fate of the Furious") and released in 1996, "Set It Off" boasts one of the finest ensemble casts in action movie history: Between Queen Latifah, Kimberly Elise, Vivica A. Fox, and Jada Pinkett, there isn't a weak link in its central quartet.
That makes sense when you consider the kind of movie it is. Ostensibly an entry into the timeless "sympathetic bank robbers" genre, "Set It Off" both honors the excitement of the heist-flick format and transcends its trappings via an unusual focus on the heist's personal stakes. Such was the power of the film's story of four cash-strapped Los Angeles women who decide to rob a bank that it managed to gross over $40 million against a mere $9 million budget (via Box Office Mojo), becoming a modern genre classic and one of the most definitional films of '90s "Black cinema."
It was also the movie that, ahem, set off Latifah's movie star period, channeling the warmth, reliability, and wit she'd previously displayed on "Living Single" into a role with all the transfixing larger-than-life charisma that would go on to become her trademark as an actress. As Cleo Sims, the butch lesbian enforcer who comes up with the idea for the heist and then uses the money to shower her girlfriend with gifts, Latifah burned a hole through the screen. It's arguably still her most iconic, unforgettable film performance — and that's saying a lot.