Queen Latifah Weighs In On The Chances Of An Equalizer Crossover With Denzel Washington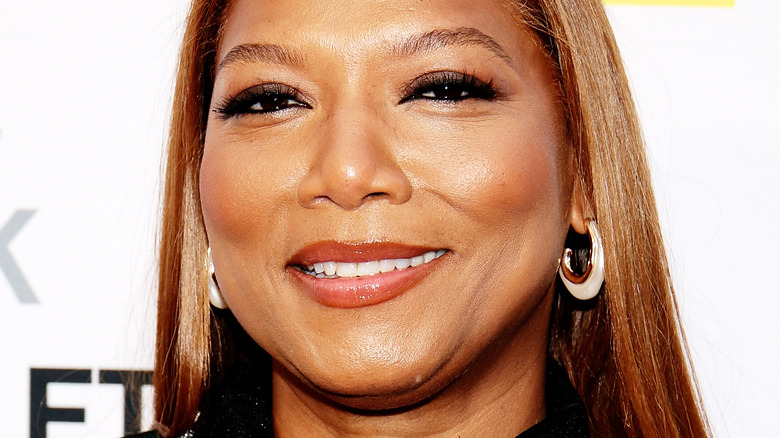 Dimitrios Kambouris/Getty Images
In its first iteration, "The Equalizer" was a spy thriller TV series that ran from 1985 to 1989 on CBS. It follows a retired intelligence agent, Robert McCall (Edward Woodward), who uses his skills to act as a protector or investigator free of charge from innocent people in trouble — all of whom find him through a newspaper ad. The story then had a refresh in 2014 with the film of the same name starring Denzel Washington. The film, directed by Antoine Fuqua, sees former U.S. Marine turned DIA intelligence officer Robert McCall (Washington) utilize his past to protect a teenage sex worker from the Russian mafia. Washington then reprised the role in 2018 for the sequel, "The Equalizer 2."
Then, in 2021, the story received another refresh, this time returning the story to its roots: television. And notably, in this refresh, a woman is at the center. In the series, Queen Latifah stars as Robyn McCall, a former CIA operative and divorced single mother who spends her off-time working as the Equalizer, a vigilante-type figure. Two seasons have aired so far, with a third season currently in the works.
Additionally, it was announced in January 2022 that Washington would be officially returning to the story again for "The Equalizer 3" (via The Wrap). So, with both "The Equalizer 3" and Season 3 of "The Equalizer" in the works, is there any chance of a crossover between Latifah and Washington? In a recent interview, Latifah weighed in.
Queen Latifah says it's up to Washington — but that she'd love to work with him in any capacity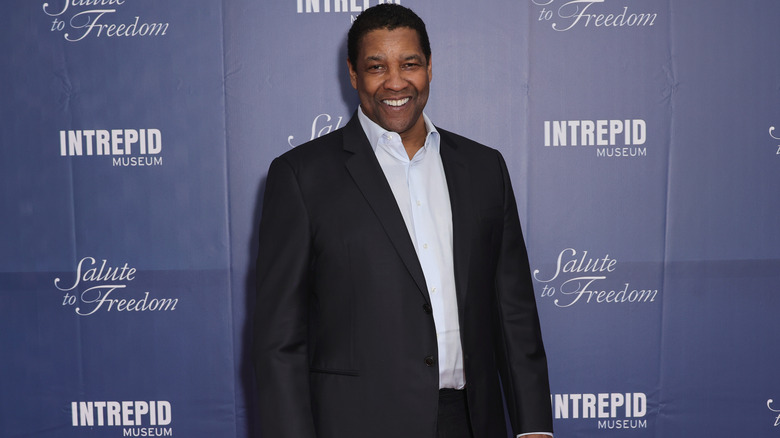 Michael Loccisano/Getty Images
In a May 2022 interview with Variety, Latifah was asked to comment on the fact that two iterations of "The Equalizer" are in the works simultaneously — and the actress addressed whether or not there is any chance of a crossover between both projects. A potential crossover could possibly entail Latifah having a role in the film — or even just a cameo — or vice versa, with Washington popping up in the TV series.
Latifah responded by stating that the decision is up to Washington and "The Equalizer" film series director, Antoine Fuqua. However, she also made it clear that she's open to the idea. The actress continued, "Obviously, I love him to pieces. I have the greatest amount of respect for him. What he's done with the films has been incredible, and I'd be more than happy to connect with him on any level. It's just kind of like that with us." She added that she's excited to see where Washington takes the film series next.
Latifah concluded, "I'm gonna keep doing TV's Robyn McCall and let him keep rocking the movie version of McCall; I know we'll both continue to deliver."