The Unexpected Movie Genre That Director Antoine Fuqua Wants To Tackle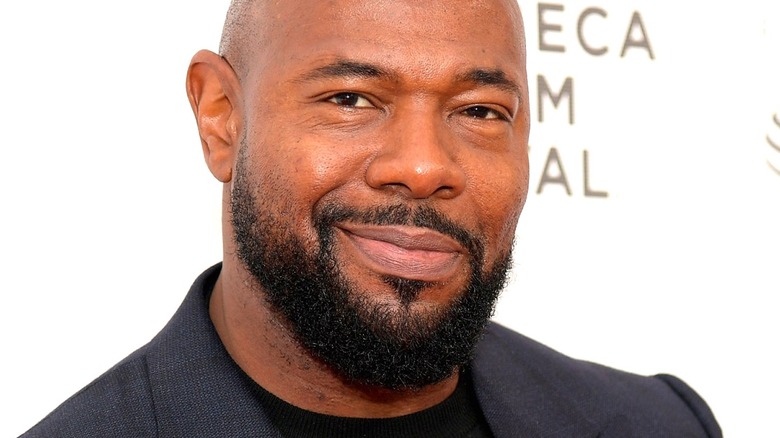 Michael Loccisano/Getty
Director Antoine Fuqua established himself as a noteworthy talent in Hollywood after directing the LA-based cop thriller "Training Day," which premiered in 2001. Even those who haven't seen the film may still be familiar with its lead performance by Denzel Washington, which is responsible for his iconic "King Kong ain't got s*** on me!" line, and won him an Oscar at the following year's ceremony.
Most recently, Fuqua directed another crime drama titled "The Guilty" for Netflix. In fact, Fuqua filmed "The Guilty" rather unconventionally, directing star Jake Gyllenhaal from a remote van and sharing notes over the FaceTime app prior to rolling cameras.
Unsurprisingly, many of his films between "Training Day" and "The Guilty" are stylistically similar, including "Shooter," "Brooklyn's Finest," "Olympus Has Fallen," and "The Equalizer." Nevertheless, Fuqua's filmography also features some divergences from what seems to be his comfort genre, including the 2016 remake of "The Magnificent Seven" and a number of music videos like Coolio's "Gangsta's Paradise." This year, Fuqua also produced and directed the Hulu documentary series "Legacy: The True Story of the L.A. Lakers." In an interview about his work on the Lakers documentary, Fuqua happened to reveal a genre completely divergent from virtually all of his past work that he's nevertheless interested in tackling.
Antoine Fuqua wants to direct a love story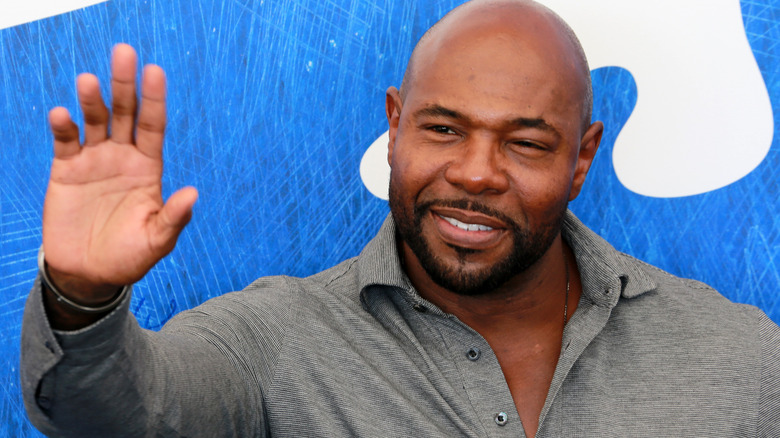 Matteo Chinellato/Shutterstock
In advance of the "Legacy: The True Story of the L.A. Lakers" premiere, The Hollywood Reporter interviewed Antoine Fuqua, discussing his career from its start to his upcoming film "Emancipation" for Apple TV+, the release of which was impacted by star Will Smith's notorious slap. At one point, interviewer Mia Galuppo asked Fuqua if there's anything he wants to tackle that he hasn't yet done in his career.
"There are films that no one would expect that I would want to do, but I would," Fuqua said. "Watching 'Out of Africa' for the first time, I was fascinated with it, the idea of making a love story about a love that could never be. I don't see myself ever making a quintessential love story, but maybe something that has tension and an honest love."
Fuqua, in fact, may already be on the path toward directing more character-oriented stories. In an interview with ComingSoon.net, in response to a question about building compelling human drama on Amazon Prime Video original series "The Terminal List," the first episode of which he directed, Fuqua emphasized that he wanted viewers to become emotionally invested in its characters.
It's not a huge leap, then, to imagine that Fuqua might want to continue telling character-driven stories, including this hypothetical forbidden romance film he recently shared his interest in directing.