Bad Boys 3 Lands New Directors, Targets August Start Date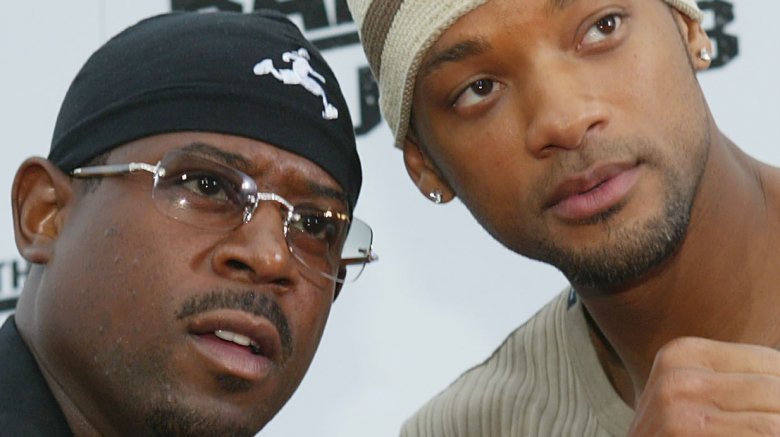 Getty Images
Looks like the boys are coming back to town — and soon. 
Deadline reports that Sony Pictures is gearing up to bring Bad Boys 3 (also known as Bad Boys for Life) to the big screen with a pair of new directors at the helm. Moroccan filmmakers Adil El Arbi and Bilall Fallah are in negotiations to direct the third Bad Boys pic, and are eyeing an August filming start date. Joe Carnahan (The A-Team, The Grey, Smokin' Aces) was most recently linked to the project, but dropped out as director in March of 2017, citing scheduling conflicts. 
Bad Boys for Life will reunite franchise stars Will Smith and Martin Lawrence once more. The two starred as buddied-up Miami police detectives Sergeant Mike Lowrey and Sergeant Marcus Burnett, respectively, in 1995's Bad Boys and 2003's Bad Boys II. Transformers film franchise alum Michael Bay directed both installments, which pulled in a collective $414.7 million in the global box office. Original Bad Boys producer Jerry Bruckheimer will return to oversee the three-quel as well.
To say that it hasn't been an easy road to production for Bad Boys for Life would be a gross understatement. In 2017, Sony pulled the flick from its release schedule, pushing it from a previously announced debut of November 9, 2018 to an unknown date. It wasn't long after that troubling break that star Lawrence admitted his doubts about the project, telling Entertainment Weekly that he wasn't sure the film would ever come to fruition. "I don't think we're going to get [another Bad Boys], not [with] the way everything's turning out," he said in August of 2017. "Will [Smith] is off doing another movie, and I don't think it's going to happen."
Thankfully, a glimmer of hope emerged the following month, when producer Bruckheimer revealed that the project still had a chance at survival. "We've been developing it for I don't know how many years now, and we had a period of time where it got pretty close and then it drifted away a little bit and hopefully it will drift back again. We have a new writer on it who's working on it right now, so that gives me encouragement," he stated. That new writer is Chris Bremner, who penned the most recent draft of the film's script. 
Directors El Arbi and Fallah broke out with Black, a drama in the vein of Romeo & Juliet. The film, which explores Belgium's organized crime rings, was a smash hit in Toronto. The two most recently directed a handful of episodes of FX's series Snowfall, and have also signed on to helm Beverly Hills Cop 4. 
Bad Boys for Life doesn't have a release date yet.