Bad Boys 3 Probably Won't Happen, Says Martin Lawrence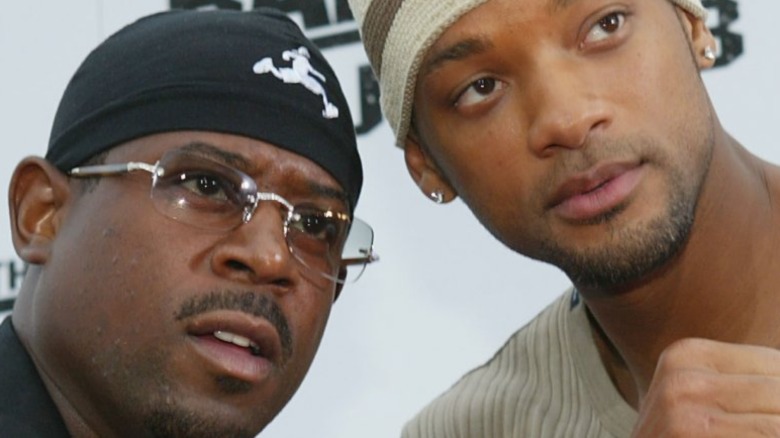 Getty Images
Bad Boys for Life is most likely dead. 
It's been a rocky road to fruition for the third installment in the Bad Boys franchise, and it keeps getting worse. Series star Martin Lawrence told Entertainment Weekly that Bad Boys 3 (also referred to as Bad Boys for Life) probably won't ever see the light of day.  
"I don't think we're going to get [another Bad Boys], not the way everything's turning out," Lawrence said. "Will [Smith, fellow Bad Boys franchise star] is off doing another movie, and I don't think it's going to happen."
The movie Smith is attached to is likely Disney's live-action Aladdin remake, in which he stars as Genie. In 2016, his spirits were high in regards to Bad Boys 3, stating that it was "very, very, very close" to being made. He expressed his admiration of co-star Lawrence as well: "I love that dude. That's among the best times I've ever had making movies. So I'm looking forward to it."
Lawrence, too, is excited about the possibility of Bad Boys 3 defying his expectations and becoming a reality. "I'm there, I'm ready right now," the actor laughed. "If they wanted to do it, I'm ready, but I don't have control of that. That's the studio's decision."
Earlier this month, Bad Boys 3 was stripped from Sony's release schedule, signaling that the project had been indefinitely delayed. It was originally slated to premiere on November 9, 2018. Months before that, intended director Joe Carnahan (The A-Team, The Grey, Smokin' Aces) departed from the project, citing scheduling conflicts and explaining that he and Frank Grillo (Captain America: Civil War) were wrapped up in work with their new production company. However, some sources state that creative differences were the real cause for Carnahan's exit.
A representative for Sony declined to respond to Lawrence's remarks. Here's to hoping that the future holds good news for the Bad Boys, and that Sony doesn't cancel the planned sequel altogether.