Bad Boys 3 Could Still Happen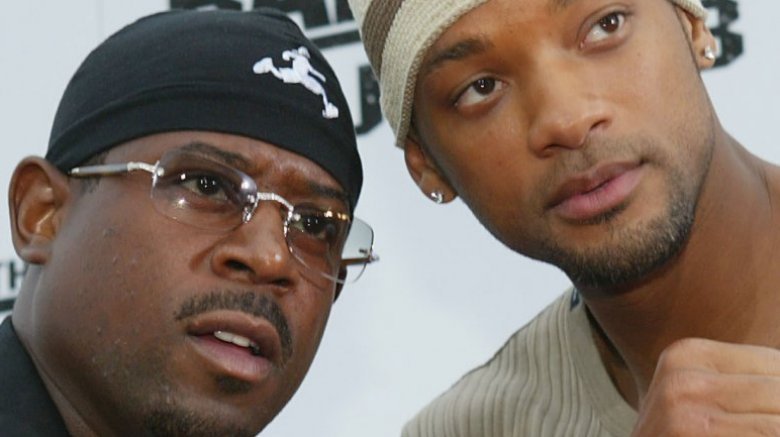 Getty Images
Bad Boys for Life might not be dead after all. 
Following reports that the third installment in the Bad Boys film franchise probably wouldn't happen, given the many complications behind the scenes, franchise producer Jerry Bruckheimer still has hope that the project will eventually come to fruition, even revealing that a new writer is hard at work on a fresh script.
"Well, we've been developing it for I don't know how many years now and we had a period of time where it got pretty close and then it drifted away a little bit and hopefully it will drift back again. We have a new writer on it who's working on it right now, so that gives me encouragement," Bruckheimer told Yahoo in a recent interview.
Bruckheimer's optimistic comments come shortly after series star Martin Lawrence remarked that he doesn't believe his reteaming with co-star Will Smith for the threequel would actually happen. "I don't think we're going to get [another Bad Boys], not the way everything's turning out," Lawrence told Entertainment Weekly. "Will is off doing another movie, and I don't think it's going to happen." The movie Smith is attached to that Lawrence referenced is likely Disney's live-action Aladdin remake, in which the former Fresh Prince stars as Genie.
Just last year, Smith was in high spirits about the possibility of Bad Boys 3, going so far as to say that it was "very, very, very close" to being made at the time. He expressed his admiration of Lawrence as well: "I love that dude. That's among the best times I've ever had making movies. So I'm looking forward to it."
Lawrence shared a similar excitement about the project, hoping that it would defy his expectations and become a reality. "I'm there, I'm ready right now," the actor said. "If they wanted to do it, I'm ready, but I don't have control of that. That's the studio's decision."
It's unclear who the new writer Bruckheimer mentioned is, given that no new creative as been announced for Bad Boys 3 since its intended director Joe Carnahan (The A-Team, The Grey, Smokin' Aces) jumped ship, citing scheduling conflicts and his partnership with Frank Grillo (Captain America: Civil War) on their new production company as the primary reasons for his exit. (Some sources state that irreconcilable creative differences were the real reason behind Carnahan's departure.) 
Speaking of unknowns in regards to Carnahan, it's also not a guarantee that the film will still be called Bad Boys for Life. There's been no indication whether that title would survive beyond Carnahan's exit and Sony's subsequent decision to pull the film from its release schedule, signaling that it had been placed into an indefinite limbo. 
With Carnahan and Lawrence both making hints at Smith's busy schedule as a large factor in the lack of progress on Bad Boys 3, one would speculate that Bruckheimer might choose to continue the franchise without Smith, or feature him in a reduced role. While that route would grant fans with an end product, fans are unlikely to be excited about a Bad Boys flick without the fun of Lawrence and Smith sharing the screen once more. 
Until we find out what's really going on with Bad Boys 3, take a look at these planned movie sequels that should definitely be canceled.