Paramount+ Announces Premiere Date For Yellowstone Spin-Off 1923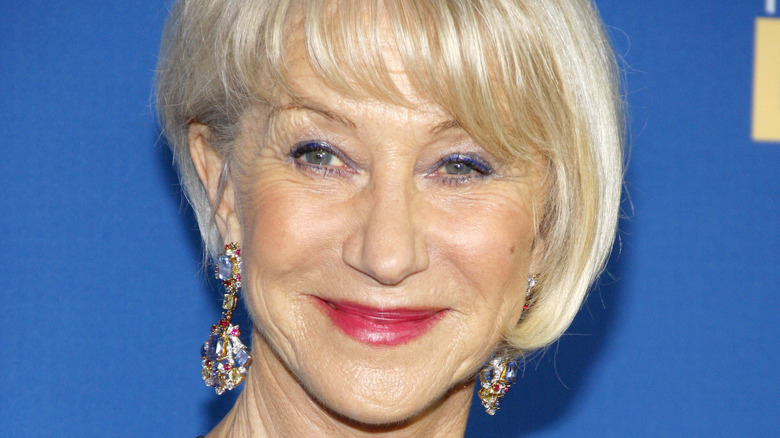 Tinseltown/Shutterstock
Taylor Sheridan's television empire has certainly expanded since "Yellowstone" premiered in 2018. While Sheridan has branched off into shows not related to the "Yellowstone" universe, undoubtedly his most talked-about ones have been focused on the origin stories of the Duttons, the present of whom own and control the titular Yellowstone Dutton Ranch and the massive acreage it sits on in Montana. Last year, we were treated to "1883," the Tim McGraw and Faith Hill-led tale of the earliest Duttons moving out west across the brutal American landscape in the late 19th century.
Now, Sheridan has cooked up another prequel — "1923" was announced earlier this year (under its former title, "1932") along with the lead casting of Harrison Ford and Helen Mirren (via Deadline). The premise is said to follow a new generation of Duttons "as they struggle to survive historic drought, lawlessness and prohibition, and an epidemic of cattle theft; all battled beneath the cloud of Montana's great depression, which preceded the nation by almost a decade" (via TV Line).
While "1923" has been busy in production for the last few months, we now finally have a premiere date for when audiences will be able to watch Sheridan's latest.
1923 will premiere in December on Paramount+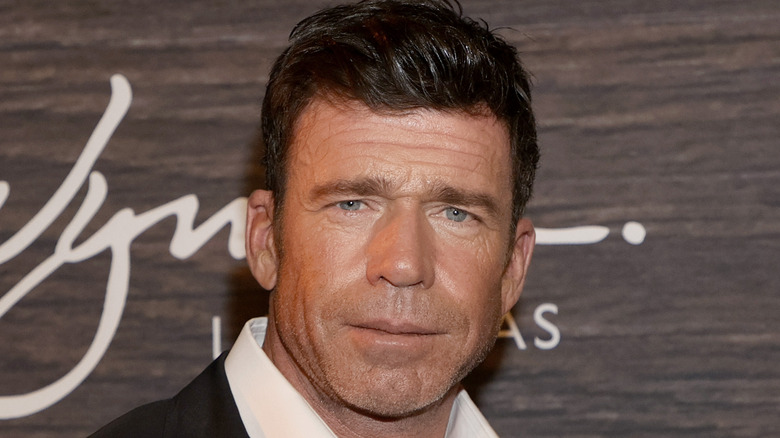 Ethan Miller/Getty Images
Taylor Sheridan's "1923" prequel will officially debut on Sunday, December 18, 2022, exclusively on Paramount+ (via Deadline) in the United States and Canada, with a premiere on the following day for those in the United Kingdom and Australia. For Paramount+ international markets, dates will be announced in the coming months.
It is unclear at the moment whether or not we can expect a special airing of "1923" on Paramount Network as well. It has been confusing for new and old viewers as to why "Yellowstone" is not available on Paramount+, especially after new episodes air on Paramount Network. This is due to specific streaming rights currently held by Peacock, but for the launch of "1883," episodes would often air on Paramount Network alongside the newest episode of "Yellowstone." As the fifth season of "Yellowstone" will be premiering in November — with a supersized season at that — we might expect a similar marketing strategy for the launch of "1923."
1923 will be two seasons, with even more prequels to come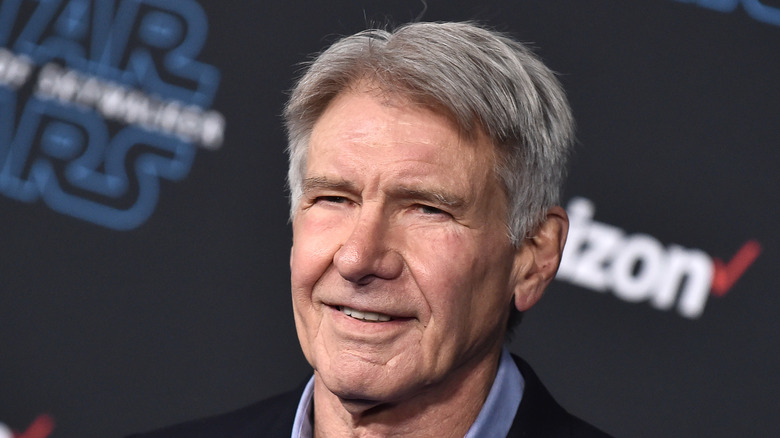 DFree/Shutterstock
Alongside its premiere date, it was also recently announced that "1923" will be a multiple-season affair (via Deadline). While "1883" was billed as a limited series, "1923" has become more ambitious than Taylor Sheridan originally imagined, and he was recently given the green light for Season 2. Each season is said to consist of 8 episodes, with the cast of the first season currently in talks to come back for its second. More plot specifics were teased as well, such as this prequel's focus on the actual construction of the Yellowstone Dutton Ranch.
This news also came with the announcement that Sheridan may be considering even more "Yellowstone" prequels, set respectively in the 1940s and the 1960s. Similar to "Yellowstone" itself, these prequels will focus on struggles in the mid-20th century to hold on to the ranch, suggesting that its ownership may have been in danger much earlier than the battles John Dutton (Kevin Costner) has had to face in the present day.