Yellowstone Prequel 1923 Is Coming Into Sharper Focus After Major Casting News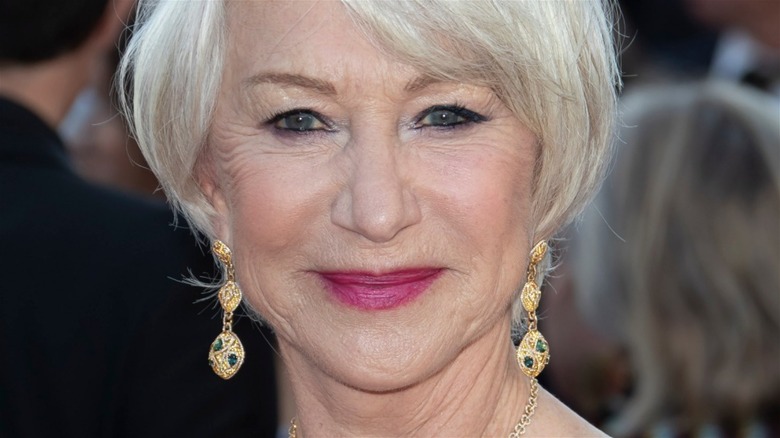 BAKOUNINE/Shutterstock
Paramount+'s expansion of the "Yellowstone" franchise is only just beginning.
Coming off the December 2021 premiere of its first "Yellowstone" spin-off, "1883," Paramount+ is already hard at work on "1923." The highly anticipated series is one of three "Yellowstone" spin-offs that are currently in development at Paramount+. However, unlike "6666" or "Yellowstone," both of which take place in the modern day, "1923" will be set in the past. Like "1883," it will introduce viewers to past members of the Dutton family that they've never met before. Consequently, "1923" promises to further expand the Dutton family tree in several new and surprising ways.
After the series spent some time in development, Harrison Ford and Helen Mirren joined the cast of "1923" in May (via Deadline). A month later, it was revealed that the "Yellowstone" prequel will travel further back in time than fans had initially thought when its title was changed from "1932" to "1923." Thankfully, the series has since managed to maintain the momentum it gained from those two announcements. Indeed, "1923" officially began filming in Montana in late August (via KXLF).
Now, several weeks after principal photography on it began, "Yellowstone" fans have received a number of exciting "1923" casting announcements.
The 1923 cast just got a whole lot bigger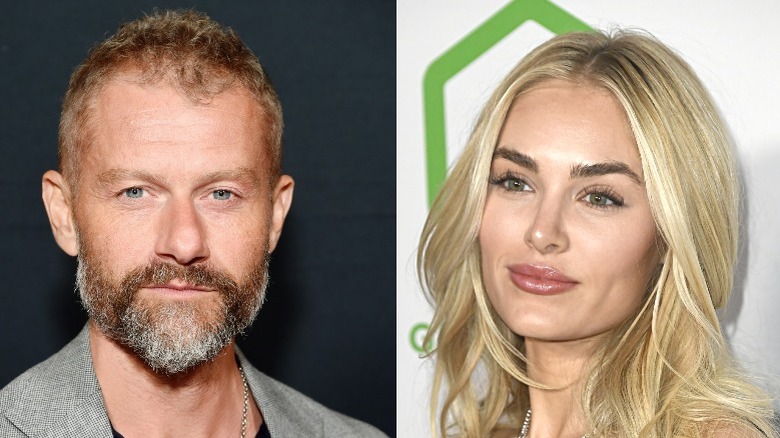 Michael Kovac & Frazer Harrison/Getty
Several stars have officially joined the cast of "1923." According to a new report from Variety, actors Darren Mann, James Bade Dale, Michelle Randolph, Marley Shelton, Aminah Nieves, Julia Schlaepfer, and Brian Geraghty have all been cast in the highly anticipated "Yellowstone" prequel series. They join several other previously cast actors in "1923," including Harrison Ford, Helen Mirren, and Sebastian Roché.
In addition to their casting announcements, several details about each of the aforementioned actors' roles in "1923" have been released. Dale, for instance, is set to star in the series as John Dutton Sr., while Shelton will portray Emma Dutton, John's wife. Opposite them, Mann will play Jack Dutton, the son of Dale's John. Jack is described by Paramount+ as "a dedicated rancher who is deeply loyal to his family."
Randolph will appear as Elizabeth Strafford, a "feisty and capable" woman who will find herself on the verge of marrying into the Dutton family in "1923," while Geraghty is set to play Zane, a ranch foreman who has been described as "fiercely loyal." Elsewhere, Nieves' Teonna Rainwater is said to be a young girl who resides at a government residential boarding school, and Schlaepfer's Alexandra will be a woman from the U.K. who crosses paths with one of the Dutton family members while they are on a trip abroad.
Ford and Mirren, meanwhile, are set to lead "1923" as Jacob and Cara Dutton, the married heads of the Dutton family. Dale's John Dutton Sr. is Jacob's oldest nephew, which makes Mann's Jack the great nephew to Ford's Jacob.
Together, these actors should end up adding even more interesting characters to the already expansive world of "Yellowstone" when "1923" premieres on Paramount+ in December.