The Guardians Of The Galaxy Holiday Special Trailer Marks The Return Cosmo The Spacedog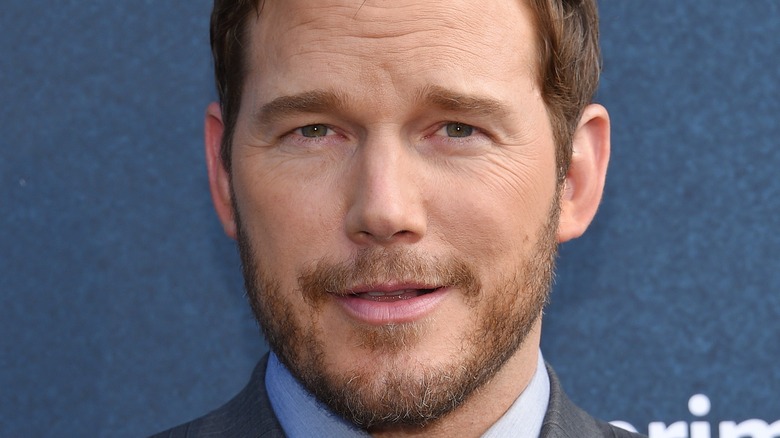 DFree/Shutterstock
The trailer for "The Guardians of the Galaxy Holiday Special" includes more than one cameo that should have fans excited. The most obvious of these is the inclusion of Kevin Bacon, who has already been a major part of the franchise. In "Guardians of the Galaxy," Peter Quill (Chris Pratt) describes the story of Bacon in "Footloose," except instead of referring to him as his dance-loving character, he just stuck with "Kevin Bacon."
Bacon pops up at the tail end of the trailer for the upcoming comedy special, but he's not the only Easter egg for fans. The trailer marked the return of another character who has only really been teased to fans up until now: Cosmo the Spacedog. The telepathic Soviet dog was created by Dan Abnett and Andy Lanning in 2008 and was featured in tiny fragments of James Gunn's first two "Guardians of the Galaxy" movies. 
In "Guardians of the Galaxy," Cosmo the Spacedog appears in a post-credits scene in The Collector's (Benicio Del Toro) museum, along with Howard the Duck (Seth Green). In "Guardians of the Galaxy: Vol. 2," the telepathic dog appeared briefly dancing in the end credits. For those who may have forgotten, that MCU sequel ended with a banger of a David Hasselhoff song. 
Cosmo the Spacedog is now back with what appears to be an expanded role in the upcoming Disney+ special. 
Cosmo is different from the comics in one way
In the trailer for "The Guardians of the Galaxy Holiday Special," Cosmo the Spacedog is introduced along with a number of other characters, suggesting she'll be playing a bigger part in this special. One major difference from the comics is actually the gender of Cosmo, but James Gunn had a specific reason for preferring a female Cosmo the Spacedog.
"Cosmo is based on Laika, a female Soviet space dog who died in orbit in 1957. I'm just going back to the original source material," Gunn explained on Twitter. 
There are no details on how Cosmo the Spacedog works into this holiday special, but the trailer suggests plenty of intergalactic travel as the Guardians try to put together the perfect Christmas for Star-Lord/Peter Quill, still reeling from the loss of Gamora (Zoe Saldana) in "Avengers: Infinity War."
This version of Cosmo the Spacedog already has an actor to provide the voice as the director also confirmed on Twitter that Maria Bakalova has the part. Bakalova previously appeared in films like Judd Apatow's "The Bubble" and the "Borat" sequel, for which she was nominated for an Academy Award, per IMDb. The actor is also taking on the role for "Guardians of the Galaxy: Vol. 3," so MCU fans should expect to see much more of Cosmo the Spacedog.