Hollywood Reacts To Leslie Jordan's Tragic Passing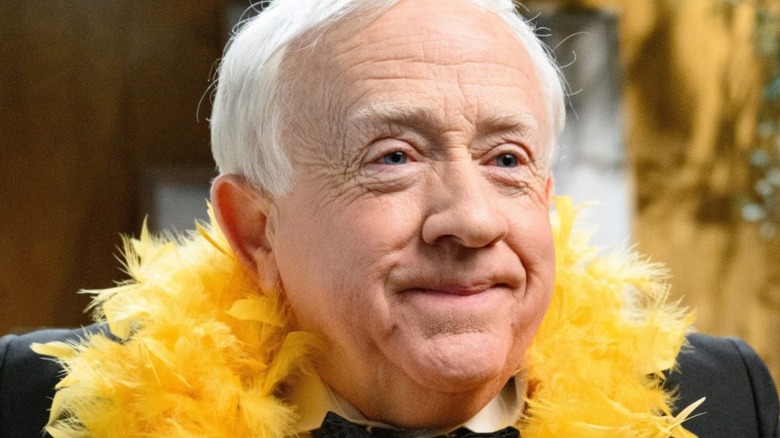 Handout/Getty Images
The devastating death of Hollywood funnyman Leslie Jordan sent shockwaves through the entertainment industry on Monday, October 24 — with countless people across social media mourning the unexpected loss of one of pop culture's biggest sweethearts.
"My heart is broken," tweeted actor Sean Hayes, who famously starred in "Will & Grace" with Jordan. "Leslie Jordan was one of the funniest people I ever had the pleasure of working with," Hayes said. "Everyone who ever met him, loved him. There will never be anyone like him. A unique talent with an enormous, caring heart." 
Fellow "Will & Grace" actor Eric McCormack wrote: Crushed to learn about the loss of [Jordan], the funniest & flirtiest southern gent I've ever known. The joy and laughter he brought to every one of his #WillandGrace episodes was palpable. Gone about thirty years too soon." Actor and filmmaker Paul Feig said: "Just devastated at this news. I worked with Leslie as an actor back in the 80s when he and I were in Ski Patrol together and he was just the best. A true sweetheart and such a funny person. The world is a much sadder place without him in it. RIP Leslie."
In addition to stealing hearts over the years through his comedy and acting, the 67-year-old Jordan also became a huge hit and internet sensation during the COVID-19 pandemic through his social media videos, which featured iconic sayings like: "Well, s**t...What are y'all doing?" and "Hello fellow hunker-downers." Many of the tributes that poured after the report of Jordan's death were centered around the positive impact he had on people — including celebrities — during the lockdown.
'What a feat to keep us all laughing and connected in such difficult times'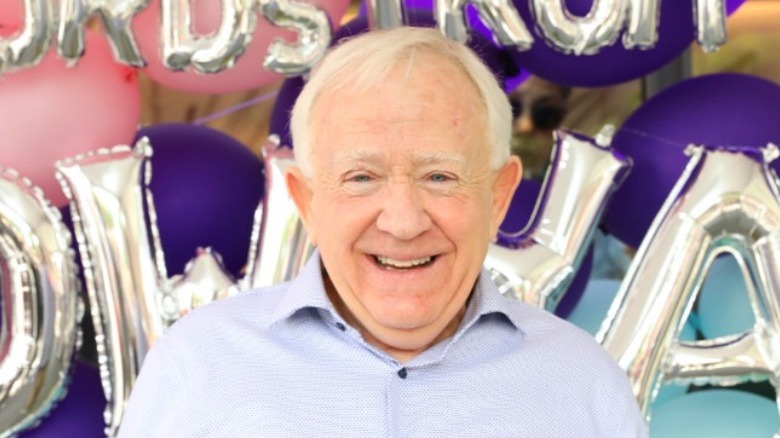 Monica Schipper/Getty Images
Those who knew or watched Leslie Jordan throughout the COVID-19 pandemic are well aware of the impact he had on people during that hard and trying time period, and they made sure to shine a light on it following his reported death.
"Leslie Jordan put a smile on the faces of so many, especially with his pandemic videos," tweeted "Wonder Woman" actor Lynda Carter. "What a feat to keep us all laughing and connected in such difficult times," she said. "It feels so cruel that this could happen to such a beautiful soul."
Comedian and former talk show host Ellen DeGeneres wrote: "I just heard about Leslie Jordan. This is unbelievably tragic. He was such a light."
Former "The View" host Meghan McCain said: "[Jordan's videos] during Covid brought millions of people such joy as did his legacy career in entertainment. He was also just a kind, sweet lovely man."
A longtime California resident, Jordan reportedly died on the morning of October 24 following a car crash in Hollywood. Police sources told TMZ that he suffered a medical emergency before the accident, but it's still unclear what happened exactly. Jordan was still actively working at the time of his death and had actually just wrapped up shooting a film with Canadian director Tracy Pellegrino called "Strangers in a Strange Land." His last social media post came on October 23 and featured him singing alongside country singer Danny Myrick. The very last on-screen role that Jordan had before his tragic death was on Fox's "Call Me Kat," which just premiered its third season.