Rust Moves Out Of New Mexico And Gets The Green Light To Resume Production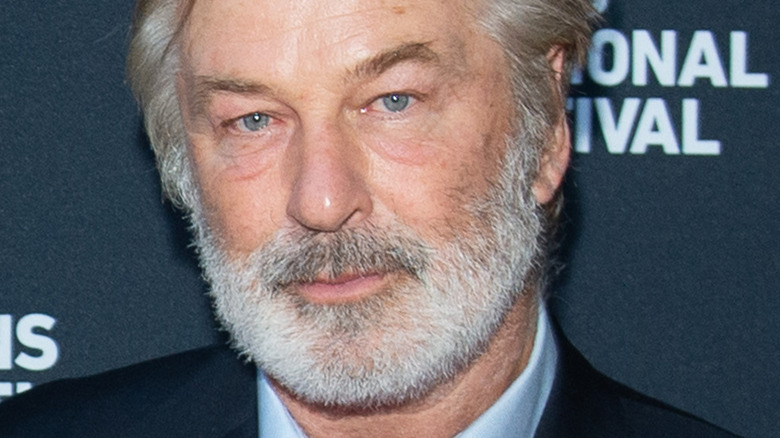 Mark Sagliocco/Getty Images
Sometimes the lore surrounding a film eclipses the film itself. In some circumstances, this happens before the film is even released — let us recall the strange and heady days of the "Don't Worry Darling" press tour. Since the early days of production, "Rust" has been mired in tragedy and controversy. On October 21, 2021, star Alec Baldwin accidentally discharged a live round from a prop revolver, injuring director Joel Souza and killing cinematographer Halyna Hutchins. The fatal event triggered confusion, finger-pointing, and ultimately legal action, with Hutchins' family filing a wrongful death suit against Baldwin — who serves as a producer on "Rust" — and the production company.
The "Rust" shooting prompted investigations by the Santa Fe County Sheriff's Office, the First Judicial District Attorney, New Mexico's Occupational Health and Safety Bureau, and the FBI. Even though the probes are not complete, "Rust" has officially gotten the go-ahead to resume production, albeit with a geographical caveat.
Rust can't shoot in New Mexico due to ongoing investigations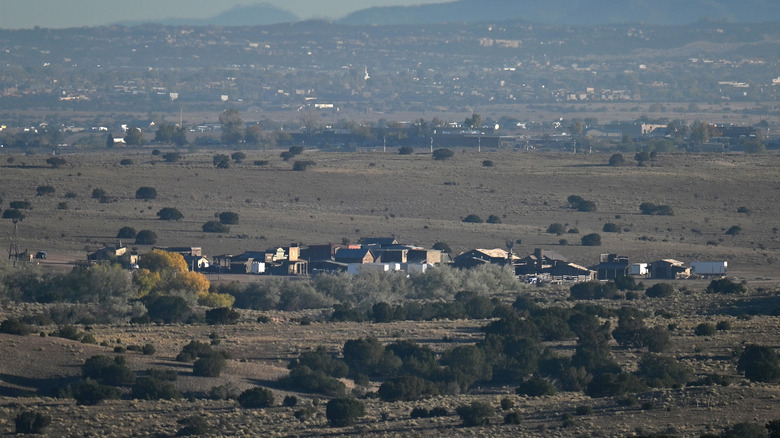 Sam Wasson/Getty Images
On October 5, Halyna Hutchins' estate reached a settlement with the producers of "Rust" to continue production of the film in January. However, owing to ongoing investigations and workplace safety proceedings, the revitalized project can't go forward with filming in New Mexico. Per Melina Spadone, the attorney for Rust Movie Productions LLC, the production will potentially move to California, though they're still searching for a new filming location (via Variety).
California would certainly be an appropriate locale for "Rust," which takes place in 1880s Kansas. Alec Baldwin will star as Harland Rust, an outlaw on the lam with his wanted adolescent grandson.
The "Rust" shooting brought on larger conversations about on-set safety and the use of firearms in the film industry, and some naturally have reservations about returning to set. "I absolutely would want nothing to do with it," an anonymous member of the crew told Variety. "It was traumatizing across the board." The late cinematographer's widower Matthew Hutchins — who, in the terms of the settlement, has been named an executive producer –  hopes that finishing the film will provide closure. "All of us believe Halyna's death was a terrible accident," he said in a statement (via NPR). "I am grateful that the producers and the entertainment community have come together to pay tribute to Halyna's final work."