Shia LaBeouf Wasn't Actually Fired From Don't Worry Darling - Exclusive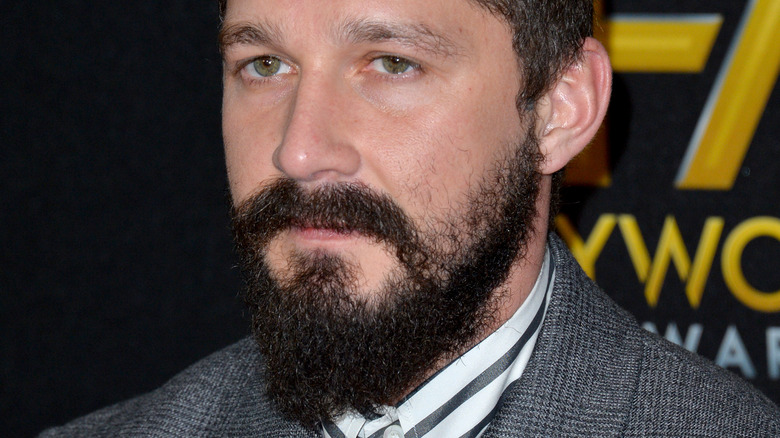 Featureflash Photo Agency/Shutterstock
Looper has exclusively learned from multiple sources close to the situation that Shia LaBeouf was not fired from "Don't Worry Darling," as has been widely reported (including by us). The erroneous reports all stem from a recent Variety feature, the subject of which is the film's director, Olivia Wilde. The feature contains several wide-ranging quotes from an exclusive interview with Wilde, mostly relating to her recent experience as a director in the industry and her work on "Don't Worry Darling." The director discussed casting her second feature film, where she was completely dazzled by Florence Pugh, who landed the lead role as Alice. After Pugh came aboard, it was time to find Alice's counterpart in Jack.
Eventually, the part of Jack went to Shia LaBeouf. But it wasn't long before the "Honey Boy" actor exited the project, which Warner Bros. initially claimed was due to scheduling issues.
According to Variety's report, Wilde fired LaBeouf. "His process was not conducive to the ethos that I demand in my productions. He has a process that, in some ways, seems to require a combative energy, and I don't personally believe that is conducive to the best performances. I believe that creating a safe, trusting environment is the best way to get people to do their best work. Ultimately, my responsibility is to the production and to the cast to protect them. That was my job," she told the outlet.
In an email to Looper, LaBeouf refuted Variety's account of his departure from the film, writing, "The narrative circulating is false and traducing."
Warner Bros. paints a much muddier picture of LaBeouf's departure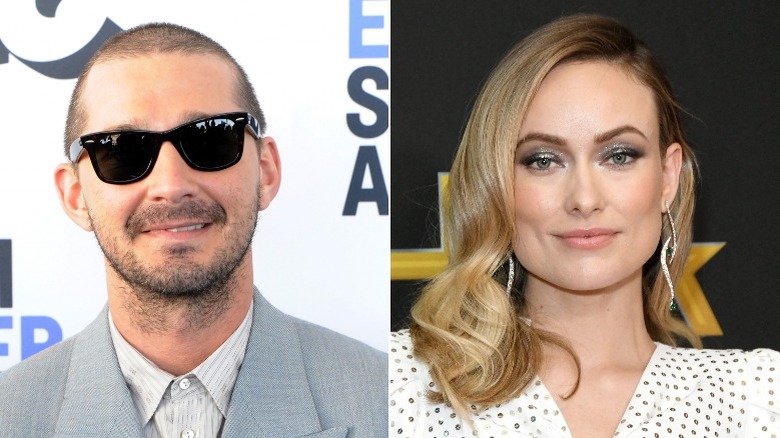 Albert L. Ortega/Getty Images, Quinn Jeffrey/Shutterstock
Shia LeBeouf shared text messages between himself and Olivia Wilde with Looper, which were independently verified. The exchange depicts LeBeouf telling Wilde he needed to back out of the project, and he apologized. Although curated by LaBeouf, the materials provided complicate the popular narrative that has circulated since the publication of Wilde's interview with Variety, and outright contradicts Variety's assertion that LaBeouf was "fired."
In an August 24, 2022 email to Wilde, also shared with Looper, LaBeouf wrote, "Firing me never took place, Olivia. And while I fully understand the attractiveness of pushing that story because of the current social landscape, the social currency that brings. It is not the truth. So I am humbly asking, as a person with an eye toward making things right, that you correct the narrative as best you can. I hope none of this negativly effects you, and that your film is succesful in all the ways you want it to be."
Looper spoke with representatives from Warner Bros., who revealed that LaBeouf exited "Don't Worry Darling" during the pre-production process. Reps for the studio did not confirm Variety's stance that Wilde fired the actor, instead offering a different explanation. According to Warner Bros. sources, LaBeouf's separation from "Don't Worry Darling" was a mutual decision between all parties, as the actor was not gelling with Wilde and the rest of the cast.
Olivia Wilde never said she fired LaBeouf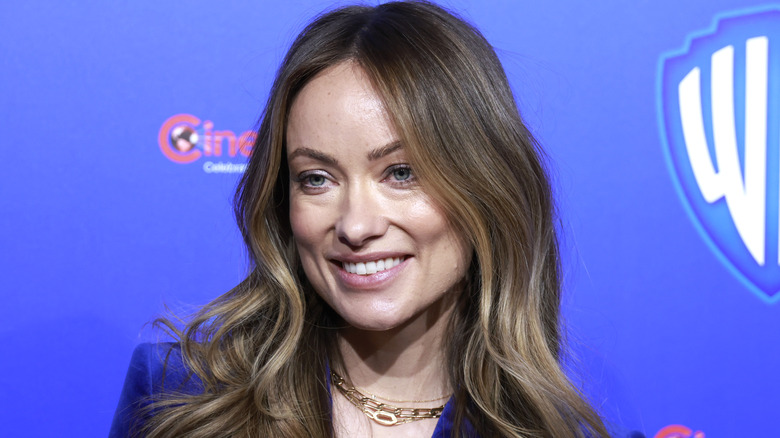 Frazer Harrison/Getty Images
Comments from Warner Bros. sources sparked a deeper dive by Looper into Variety's feature on Olivia Wilde, which never quotes the director as saying she fired Shia LaBeouf from her film. LaBeouf's August 24 email to Wilde and his decision to share communications with Looper suggest an error in Variety's reporting rather than any intentional intimation on the part of Wilde that LaBeouf was directly terminated.
In the August 24, 2022 email from LaBeouf to Wilde, the actor expressed confusion over the Variety piece. "I am a little confused about the narrative that I was fired, however. You and I both know the reasons for my exit. I quit your film because your actors & I couldn't find time to rehearse," LaBeouf wrote, calling back to the studio's original explanation for the departure.
Looper reached out to Wilde and her camp for comment, and her representative confirmed Warner Bros.' version of events. "Olivia has never uttered the words 'I fired him,'" Wilde's rep told Looper.