Devon Sawa's Time On Chucky Was Supposed To End With Season 1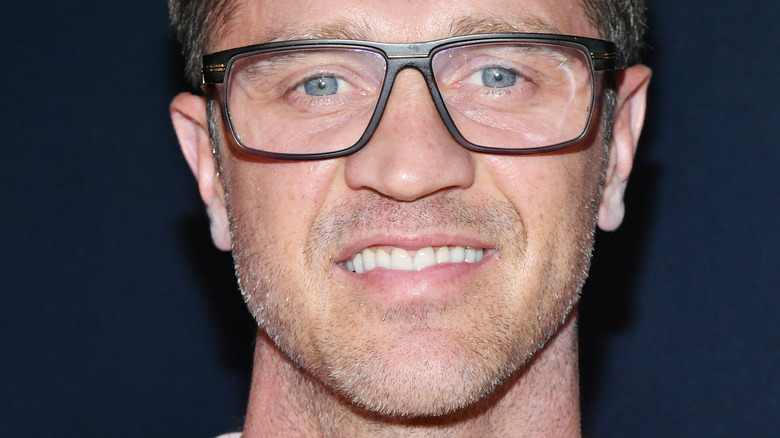 Amy Sussman/Getty Images
Devon Sawa went from a teen icon in films like 1995's "Casper" and "Now and Then" to a horror legend with his turns in the cult classics "Idle Hands" from 1999 and "Final Destination" in 2000, all the way to training in MMA in the 2010s. In 2021, he made his long-awaited return to the genre that cemented him as a star in Syfy's television show, "Chucky," based on the killer doll from the "Child's Play" series.
Outside of a well-received but not canonically involved reboot of "Child's Play" from 2019, the "Chucky" film series has remained with its creator Don Mancini. Co-writer on the original film, Mancini went on to script the second and third "Child's Play" films as well as "Bride of Chucky" before stepping into the director's chair for "Seed of Chucky," "Curse of Chucky," and "Cult of Chucky." The success of the latter two films in the direct-to-video market led to USA and SYFY co-signing onto a "Chucky" TV series.
Other than an appearance in 2015's "The Exorcism of Molly Hartley," "Chucky" marked Devon Sawa's return to the horror genre of which he often worked in the late-90s and most of the 2000s. In the series, he was cast in dual roles as twin brothers Logan and Luke Wheeler, father and uncle to the protagonist, Jake Wheeler. When both brothers were dispensed by the evil "friend to the end," Chucky, Sawa thought that was the end of his run on the popular horror show.
Devon Sawa never planned on becoming Chucky's Jessica Lange for creator Don Mancini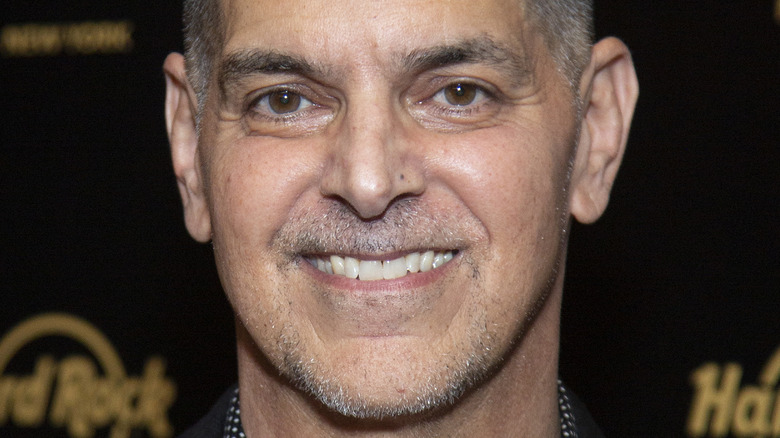 Santiago Felipe/Getty Images
Devon Sawa's two characters were killed off in the first season of the "Chucky" TV series. That marked the end of Sawa working with the "Child's Play" film series and "Chucky" TV show creator Don Mancini in the franchise. Or so he thought. In an interview with Entertainment Weekly, Mancini talked about his choice to bring back Sawa, this time as a new character, a priest. He said, "In the way that Ryan Murphy would bring actors back in different roles [on 'American Horror Story'], I guess Devon Sawa is this franchise's Jessica Lange. He's playing the headmaster of the school where the kids get sent."
In an interview with Men's Health, Devon Sawa talked about the comparisons to Jessica Lange in "American Horror Story," saying he wishes that would happen so he can collect headshots of all the different characters he plays throughout the series. He elaborated, "That wasn't the plan at the beginning of the first season. I was leaving the show. When Mancini called me and said 'Hey, we're going to bring you back to play a new character,' it was probably one of the most flattering things to be told as an artist."
When asked about future characters he'd like to play if he continues to get cast as new characters in the show, Sawa responded, "I've told myself to let Mancini be Mancini. I don't give many ideas. He's steering this ship and doing a very good job. If it's not broken, don't fix it. Whatever he has next year, we're going to build on that."
Devon Sawa loves returning to the horror genre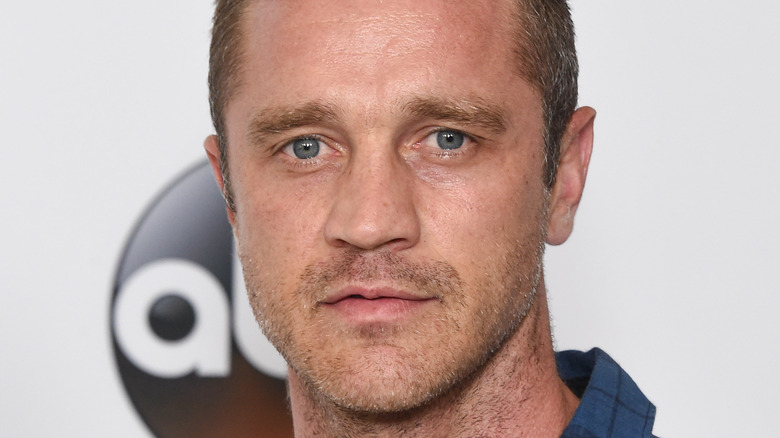 DFree/Shutterstock
When talking about his return to the horror genre, Devon Sawa told Men's Health that he always watches horror movies, so he always wants to make comebacks in the genre. When asked about the horror genre, he said, "It's getting better — movies like 'Black Phone,' and 'Smile,' and 'Pearl.' Everything else is reboots and superheroes, which is great, I guess, but horror is still producing original content."
He mentions he was attracted to working on "Chucky" as well because it was a different choice for him. He said, "I tried to be talked out of 'Idle Hands,' a movie about pot smokers. And then I remember my managers and agents telling me a music video with a white rapper would never work. I just tried to take all these things that were a little bit different from what everyone else was doing. I think Chucky was also that thing." The music video Sawa was referring to is for Eminem's "Stan," in which he chillingly plays the titular character.
Sawa continued talking about why "Chucky" works so well as a series. He said, "Don Mancini is a genius. He's able to tell his story as a gay man the way he wants to tell it without having a studio or a network throwing walls up. And he's doing it in an organic way that no one is questioning. It feels normal and natural, and can only be told by him. It's working." It is indeed working, as fans are loving the second season of the "Chucky" TV series.