Harrison Ford Officially Joins The MCU As The New Thunderbolt Ross In Captain America 4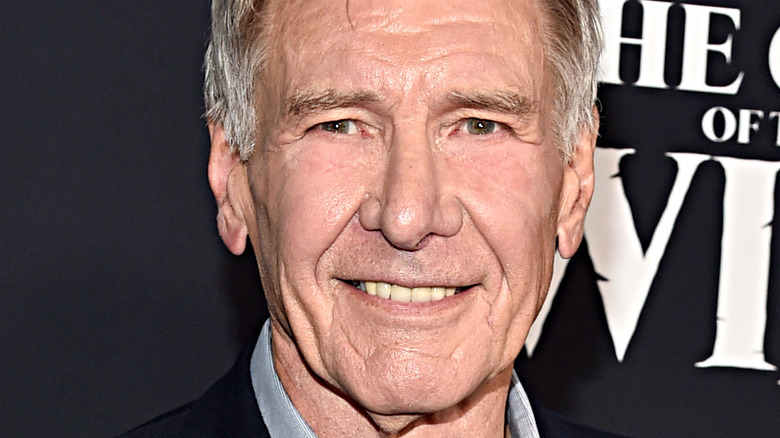 Alberto E. Rodriguez/Getty Images
With "She-Hulk" wrapping up its season finale and Phase 5 of the Marvel Cinematic Universe in sight, it seems that a lot of new and familiar characters will be arriving very soon. The last episode of "She-Hulk" brought Bruce Banner (Mark Ruffalo) back from space with another Hulk who appears to be his son from Marvel Comics, Skaar (Wil Deusner). This means that in general, we could have a lot of Hulk action from Jennifer Walters (Tatiana Maslany), Bruce, and Skaar in the near future. Bruce's Hulk has been around since 2008, as one of the first characters to be introduced to the MCU along with Robert Downey Jr.'s Iron Man. However, as any avid Marvel fan knows, "The Incredible Hulk" featured Edward Norton as the original MCU Bruce.
Although "The Incredible Hulk" only performed modestly amongst critics and fans (via Rotten Tomatoes), and Norton was bumped out for Ruffalo in "The Avengers," it still introduced us to important characters close to The Hulk, including Emil Blonsky (Tim Roth) and Thaddeus 'Thunderbolt' Ross (William Hurt). Of course, Blonsky has now appeared in both "Shang-Chi and the Legend of the Ten Rings" and "She-Hulk," and Ross was integral as the Secretary of State in "Captain America: Civil War," several "Avengers" films, and most recently "Black Widow."
Hurt passed away in March of this year, but it has been confirmed that Ross will show up again in the MCU with the legendary Harrison Ford taking his place.
Harrison Ford has officially committed to play General Ross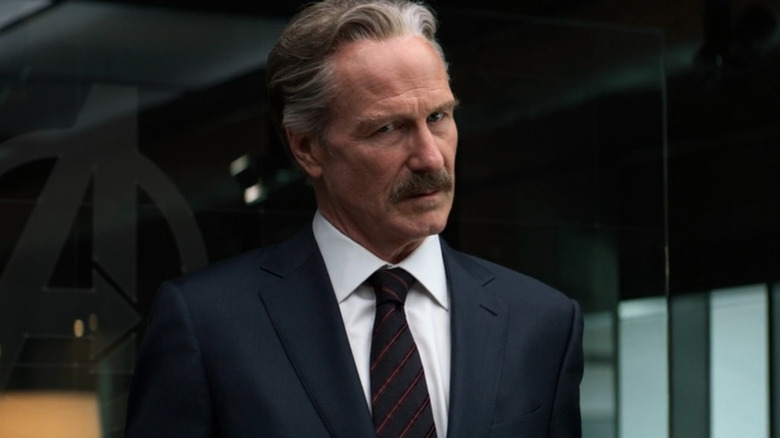 Marvel Studios
The rumor initially came out that Harrison Ford might be playing Thaddeus 'Thunderbolt' Ross in the MCU during the October 13 episode of "The Hot Mic Podcast with John Rocha and Jeff Sneider." The two hosts were discussing the future of the MCU and particularly that of Ross, and explained that Harrison Ford would be taking over the mantle of the character — specifically during "Captain America: New World Order." Although the hosts seemed relatively confident about their statements, with no official word from Disney or Marvel Studios at the time, the rumor could have easily been false. However, this isn't the case anymore as inside sources have officially confirmed Ford's role as Ross in the upcoming film to The Hollywood Reporter.
This news is likely to excite many fans of the MCU, not only because Ford will now be a part of the expanded universe, but because Ross is such an integral character in the foundation of the MCU's beginnings and its moral conflicts. Not to mention, Ross does become Red Hulk in the comics as he is particularly obsessed with The Hulk. Ross' appearance in "Captain America: New World Order" could set up his future as Red Hulk, especially since the "Thunderbolts" movie will be following "New World Order" soon after, and Red Hulk has notably been part of that team in Marvel Comics. However, "Thunderbolts" does already appear to have its lineup, according to concept art shared at this year's D23 Showcase. 
"Captain America: New World Order" releases on May 3, 2024, with "Thunderbolts" following on July 26, 2024.