Rian Johnson Feels Honored That Angela Lansbury And Stephen Sondheim Agreed To Be In Glass Onion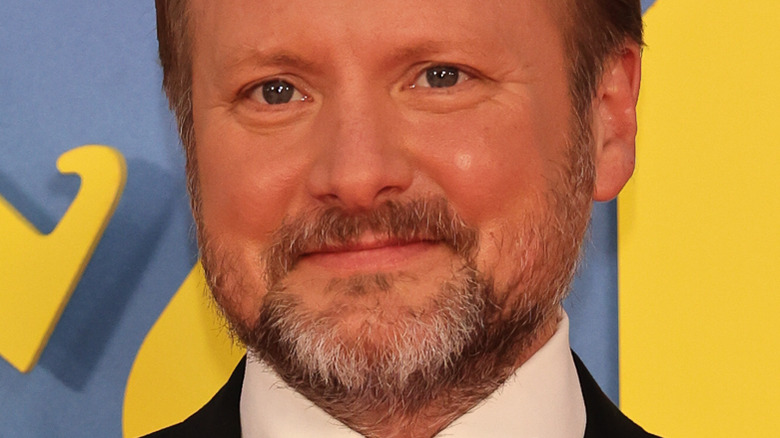 David M. Benett/Getty Images
With compelling characters, an effervescent script that challenges tropes of the genre, and a puzzling whodunnit at the heart of it all, it's no wonder that "Knives Out" warranted the forthcoming sequel, "Glass Onion: A Knives Out Mystery" (via The Hollywood Reporter). The film marks the highly anticipated return of Detective Benoit Blanc, who English actor Daniel Craig will once again portray.
Like its predecessor, which featured amazing talents like Ana de Armas, Jamie Lee Curtis, and Chris Evans, "Glass Onion" also has a star-studded cast. Along with appearances from Edward Norton, Janelle Monáe, Kathryn Hahn, Kate Hudson, Natasha Lyonne, Leslie Odom Jr., and Dave Bautista, the film will also include posthumous performances from award-winning actress Angela Lansbury, who died earlier this month, and musical maven Stephen Sondheim, who passed away last fall (via Entertainment Weekly). The same source reports that while the other actors are portraying characters, Lansbury and Sondheim played themselves.
The movie recently premiered at the Toronto International Film Festival and is gearing up for a worldwide Netflix release on December 23, 2022 (per Los Angeles Times). With another mystery looming on the horizon, director Rian Johnson took the time to touch on how excited he was to work with entertainment industry legends like Lansbury and Sondheim.
Working with Angela Lansbury and Stephen Sondheim left Rian Johnson starstruck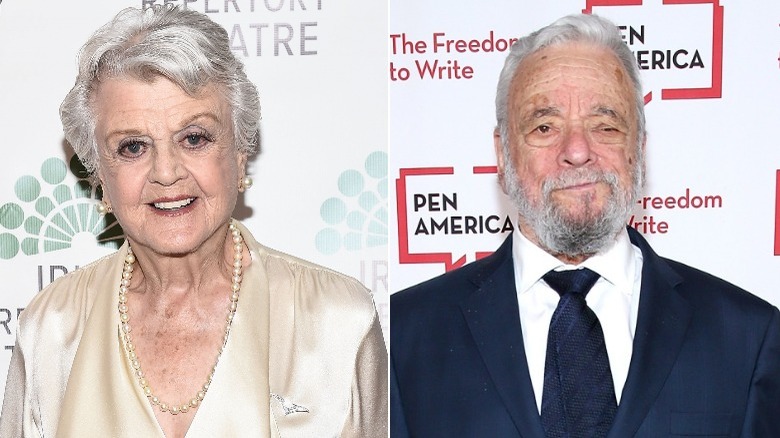 Paul Zimmerman & Daniel Zuchnik/Getty
Although Angela Lansbury is perhaps most recognizable as the star of "Murder, She Wrote," the actress had an enviable career that spanned decades (via IMDb). Whether you know her from movies like "The Picture of Dorian Grey" and "The Manchurian Candidate," or as the voice of Mrs. Potts in "Beauty and the Beast," Lansbury was a welcome presence on any screen. Meanwhile, Stephen Sondheim is known for penning the lyrics to musicals like "West Side Story," "Sweeney Todd," and "Into The Woods," effectively shaping the world of musical theater into what it is today (via The New York Times). Working with either Sondheim or Lansbury would be a dream come true for anyone with an appreciation for entertainment history. Thankfully, "Glass Onion" director Rian Johnson didn't have to choose.
"They were so kind and so generous. We thought, my God, would either of them ever do it? We didn't think they would. And both of them were so cool," Johnson told Deadline. "For both of them, besides just the honor of having them in the movie, personally just being able to have 10 minutes with each of them to tell them what their work has meant to me was really special."
While their cameos in "Glass Onion" are noteworthy, it's not Lansbury and Sondheim's first collaboration. The New York Times reports that one of Lansbury's earliest stage roles was in the original production of Sondheim's musical "Anyone Can Whistle."