The Devastating Death Of Stephen Sondheim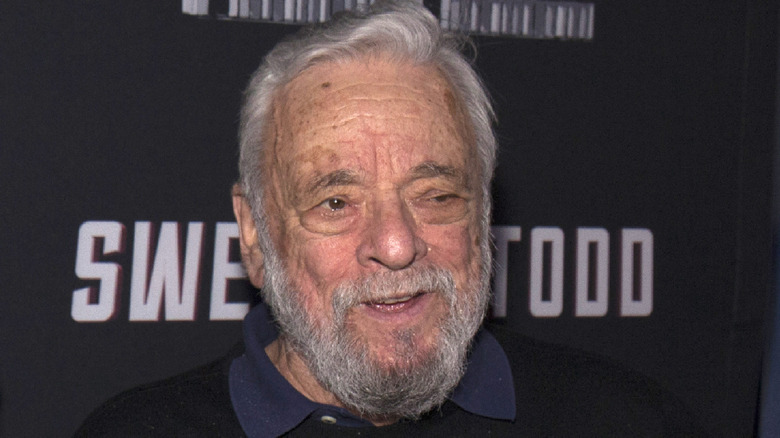 Santiago Felipe/Getty Images
Stephen Sondheim, the lyricist and composer responsible for "Into the Woods" and many other classic Broadway musicals, died on Friday, November 26, at 91 years old.
Sondheim was undoubtedly one of the most influential artists of the 20th century, bringing his genius to a wide range of musicals, including works like "Sunday in the Park with George," "Gypsy," "Merrily We Roll Along," "A Little Night Music," and more. Never one to stick to a particular genre or time period, this late Broadway genius' work took audiences from magical forests to grimy streets of 19th-century London to a lively rendering of a pointillist masterpiece. And, despite numerous stars appearing in his works which transported viewers into these fantasy worlds, Mr. Sondheim's art remained deeply personal. A new film adaptation of "West Side Story" — for which he wrote the lyrics for Leonard Bernstein's music — will release in December, with beloved director Steven Spielberg at the helm.
Earlier this month, he returned to New York from his quarantine in Roxbury, Massachusetts, to attend revivals of two of his classic shows: "Assassins" and "Company." According to The New York Times, which described him as a "titan of musical theatre," Sondheim's death was sudden; he attended a friend's Thanksgiving festivities the day before. He is survived by his half-brother, Walter, and his husband, Jeffrey Romley.
Sondheim was a true legend of Broadway theater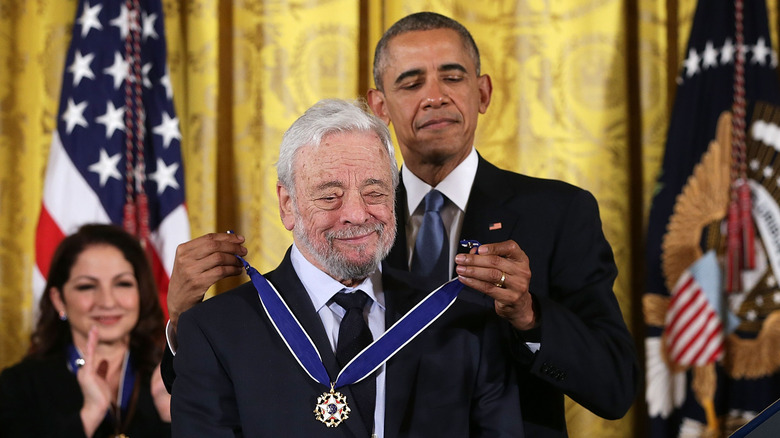 Alex Wong/Getty Images
Stephen Sondheim's work was diverse in style and tone, but that's what made his work so important. Using dissonant tones and complicated wordplay, he immediately set himself apart from his fellow composers and songwriters. Whether his characters sang about their cannibalistic crimes ("Sweeney Todd") or roused asylum inmates into song ("Anyone Can Whistle"), his musicals spoke to millions, and his contributions to Broadway will live on for years and years to come.
Inducted into the Songwriters Hall of Fame in 1975, Sondheim racked up eight Tony awards for his compositions and even more for his lyrics, taking home more gold than any other composer and topping it all off with a lifetime achievement Tony in 2008. He received a Presidential Medal of Honor from former president Barack Obama in 2015.
Our thoughts are with Sondheim's friends and loved ones, as well as anyone who loved his enormous and incredibly influential body of work.