Why Barbarian's Most Disgusting Rat Scene Never Made It To Film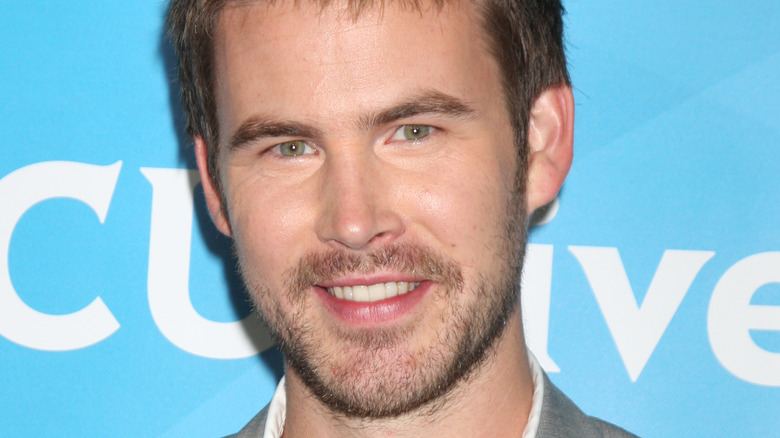 Kathy Hutchins/Shutterstock
"Barbarian" is the movie everyone seems to be talking about this 2022 Halloween season. The hardcore horror film comes from Zach Cregger, the director of "Miss March" and a member of "The Whitest Kids U' Know" troupe. Fans could never have expected such a dark and unsettling film from a comedy filmmaker, but Cregger absolutely sticks the landing perfectly and even manages to sneak some pitch-dark humor in along the way. Providing many of the film's comedic moments is Justin Long, who plays the deliciously dastardly AJ, a narcissistic predator who also happens to be an actor and who owns one messed up Airbnb.
The film takes place when two strangers appear to have been mistakenly double-booked for a home rental à la Airbnb. When they discover the secrets the house contains, they are taken into a terrifying underground world that they must fight to survive within. Enter AJ, the owner of the property, who comes back to the house before he tries to sell it off to help with some of the legal fees that he'll need to pay off for the scandal he has brought upon himself. 
Before Justin Long signed on for the role of AJ, Cregger considered another Hollywood A-Lister for the role. Ultimately the role went to Long, and his casting came with unexpectedly wholesome reasoning. Long teased that there are some stars active in Hollywood that inspired his performance in the film.
Justin Long's character was almost baby-birded rat's head in the deleted scene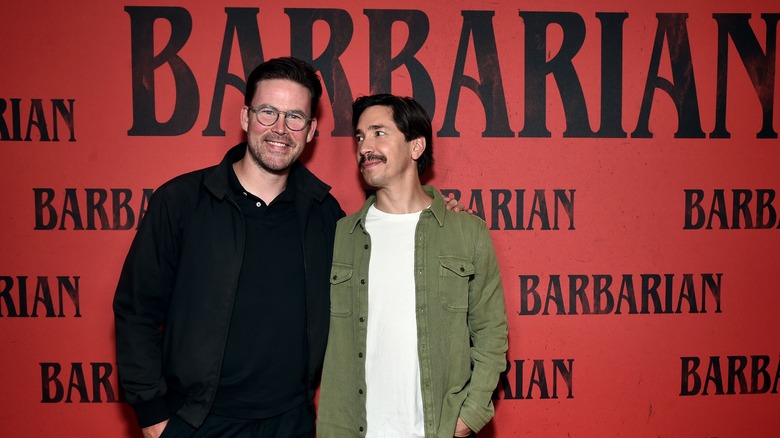 Alberto E. Rodriguez/Getty Images
From this point forward, there will be plenty of spoilers for "Barbarian" discussed, and it is a film best enjoyed when going into it knowing as little as possible and letting it surprise you. Proceed with caution.
In the film, Justin Long's character AJ gets trapped by the monster living under the house. The monster is revealed to believe that those she has trapped are her babies whom she must nurse and care for. When the monster has AJ trapped in her bedroom, she attempts to breastfeed AJ, which he ultimately fights out of. Director Zach Cregger has revealed a terrifying scene that was cut from the movie, which would've followed directly after that scene. 
Justin Long told Vulture of the scene, "There was a moment after that [scene in the movie] where Mother, because I wouldn't latch to her breast, she takes a rat — it's scurrying by — and bites its head off and masticates it and baby-birds it into my mouth. Which was in the script, and I knew it was gonna happen. And we shot it right after we shot the breastfeeding scene. Zach cut that out. He felt like it was a bridge too far gross-wise."
Justin Long understands why the scene was ultimately cut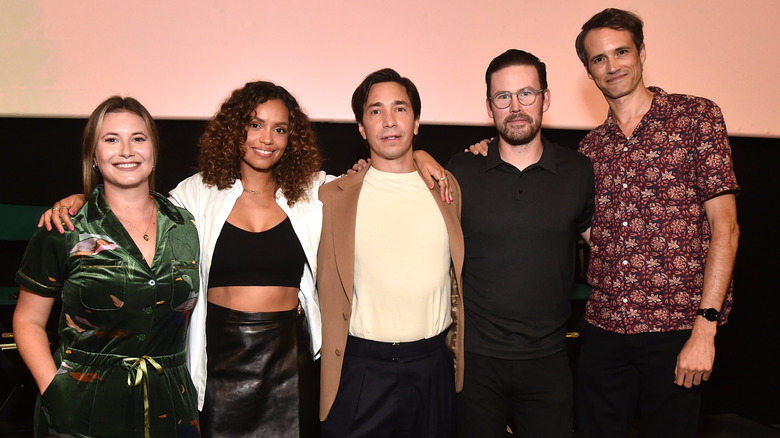 Alberto E. Rodriguez/Getty Images
The cut scene in question also came up in an interview with Long in GQ. He told them it was prosciutto they were using for the effect, and Long's co-star in the scene asked him if it was okay that they spit the food directly into his mouth. 
Long responded, "'Yeah, of course. We're here. We're already doing this. I've signed up for this.' In a perverse way, I was eager to have it go directly into my mouth. I thought, as an audience member, I would want to see as much of that as possible. You'd want it to be as disgusting as possible. And then Zach cut [the scene], which I learned the first time I saw it. It was too gratuitous; it was too much. The breastfeeding scene was enough and then we wanted to move on with the story."
The crazy and disgusting scene may not have made it into the movie, but something like that could appear in a later installment if more "Barbarian" films are made. Director Zach Cregger even has a wild idea for a possible sequel. Based on what happens to AJ, Justin Long most likely wouldn't return for a sequel, but you never know in a horror movie. All kinds of things return in horror sequels.
"Barbarian" is currently in theaters.