In Angela Lansbury's Career, One Role Stands Above The Rest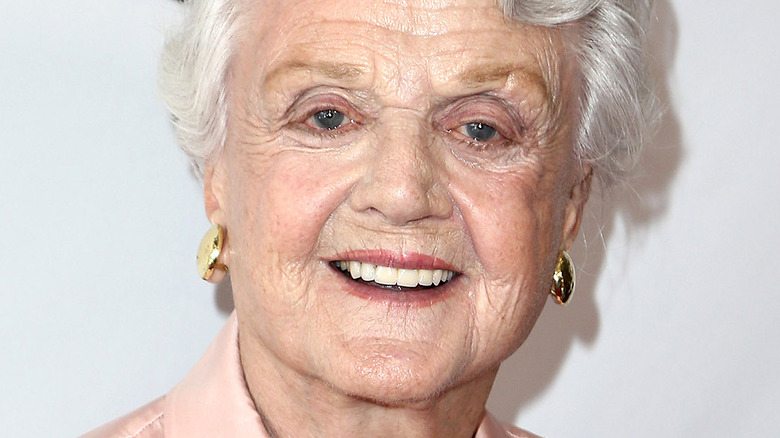 Tommaso Boddi/Getty Images
Dame Angela Lansbury, who died on October 11, 2022, just five days shy of her 97th birthday, was a true legend of her generation. A veteran of both the stage and screen, her career took her from her hometown of London to New York's Broadway theaters and the silver screen, as well as millions of living rooms.
As a young woman, Lansbury fled the rages of World War II for the shores of the United States, where she quickly made a name for herself in the film industry with two Oscar-winning pictures, "Gaslight" in 1944 and "The Picture of Dorian Gray" the year after. By the 1970s, she was taking celebrated roles on Broadway, developing a close relationship with the late Stephen Sondheim and starring in his musicals "Gypsy" and "Sweeney Todd: The Demon Barber of Fleet Street," the latter of which garnered her a Tony Award for best performance by a leading actress.
Lansbury continued her acting career through the turn of the century, and although she began to limit her appearances in later years, she continued to make small appearances up until her death. But in Angela Lansbury's truly monumental career, one role stands above the rest as being truly definitive.
Angela Lansbury's killer talent shone on Murder, She Wrote
Angela Lansbury's role as mystery writer Jessica Fletcher on "Murder, She Wrote" remains the high-water mark of the late Dame's acting career. Running for a stunning 12 seasons from 1984 to 1996, the series dazzled audiences with its complex plots, anchored by Lansbury as a writer of crime and mystery novels whose ability to weave complex whodunnit narratives allows her to solve cases that the police cannot.
Over the course of its lifespan on CBS, "Murder, She Wrote" racked up 41 Emmy nominations and 2 wins, while Lansbury herself, in a truly extraordinary run, was nominated for outstanding lead actress in a drama series every single consecutive year from 1985 to 1996 for her role as Jessica Fletcher.
The legacy of "Murder, She Wrote" still lives on, inspiring the next generation of mystery storytellers. Director Rian Johnson included a shout-out to Angela Lansbury in the end credits of his hit mystery film "Knives Out," and Lansbury will make an appearance as herself in the upcoming sequel, "Glass Onion: A Knives Out Mystery."