The Deeks Speech On NCIS: Los Angeles That Greatly Resonated With Eric Christian Olsen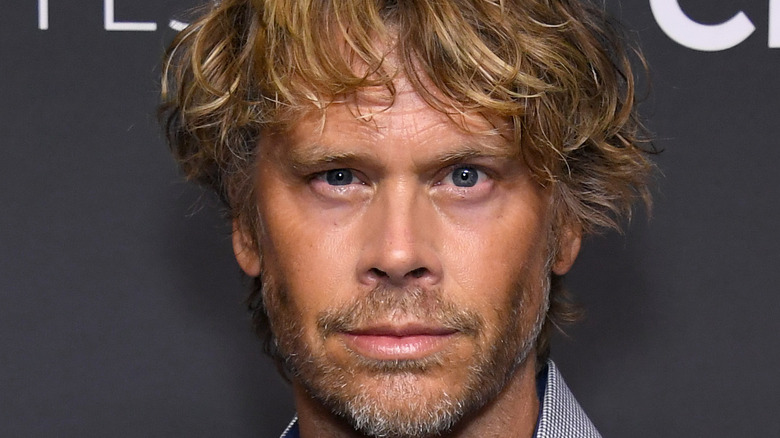 Jon Kopaloff/Getty Images
"NCIS: Los Angeles" just had its Season 14 premiere, "Game of Drones," after it was announced the show would be returning in March (via The Hollywood Reporter). Much of the same team that we've known for years has come back. The premiere episode follows the team as they take on the case of a bombing in a military drone housing facility. Callen (Chris O'Donnell) and Hollace Kilbride (Gerald McRaney) follow their own side operation at the same time when a body is uncovered in Syria that matches an alias of Henrietta 'Hetty' Lange (Linda Hunt). A portion of the episode also involves Kensi Blye (Daniela Ruah) and Marty Deeks (Eric Christian Olsen) living life with their adopted daughter, Rosa (Natalia del Riego). 
Deeks and Kensi have had a slow-burn relationship throughout "NCIS: LA," which has been controversial among fans (via Reddit). During the early seasons of the series, Kensi made it seem like the two would never be together — although by the Season 10 episode, "Till Death Do Us Part" they were happily married. Deeks has had many notable experiences on the show. He faced abuse at the hands of his father when he was young, and even almost died after being shot in the chest during Season 2.
However, through all of Deeks' trials and trepidations on "NCIS: Los Angeles," Olsen has revealed that one speech that his character gave greatly resonated with him during Season 12.
Deeks' speech about his time with LAPD is Olsen's favorite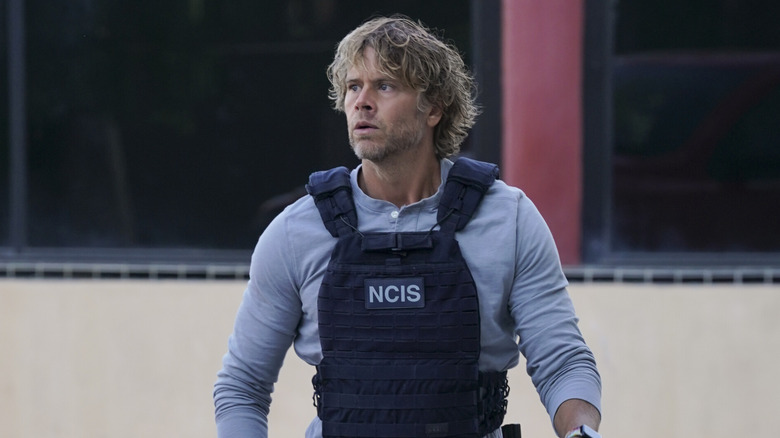 Michael Yarish/CBS
While speaking with ET Canada back in November of 2020 about the 12th season of "NCIS: Los Angeles," Eric Christian Olsen revealed the moment when he respected his character of Marty Deeks the most. "Deeks gave a speech when talking about purpose, and, he gets, they talk about his time at LAPD," Olsen said. "Deeks says, 'Do you have regrets about the fact that you know, all of those people over there and you don't have a lot of fans?'" Olsen continued that his character explains he called out the corruption within the police department and even his partner. "That's his storyline ... the kind of catastrophic relationship he had with the LAPD is because he spoke out against people that were corrupt," he explained. Olsen noted that he doesn't take a political stance, but Deeks has shown that he's willing to stand up for what's right — which resonates with Olsen.
This speech occurs in Season 12, Episode 7 titled "Overdue," when Deeks is a guest at the Federal Law Enforcement Training Center (FLETC). It was a particularly serious moment for the character, as Deeks often acts as comic relief to the very intense situations that "NCIS: LA" is put in. It's possible we could see more of this seriousness during Season 14 with Deeks now being a father. Season 14, Episode 2 of "NCIS: LA" will air on CBS at 10/9c Sunday, October 16.