Eric Christian Olsen's Net Worth After Starring In NCIS: LA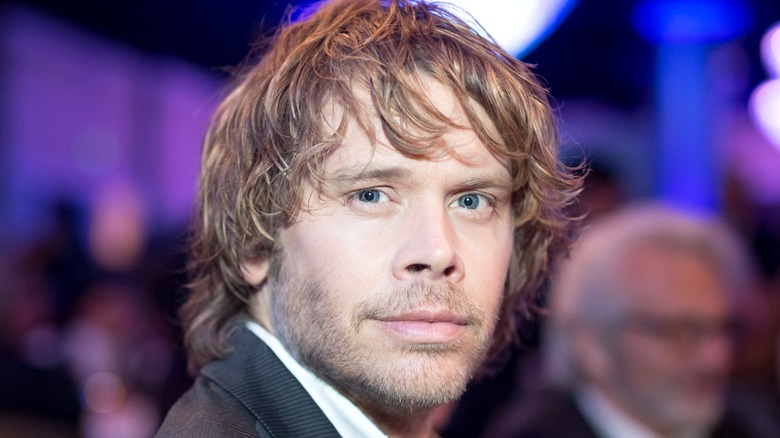 Greg Doherty/Getty
Eric Christian Olsen has steadily risen in popularity as an actor since his career began in 1997. Fans of television may have seen Olsen pop up in some surprising places over the years, with the actor appearing as a guest or recurring actor across various shows such as "ER," Smallville," "24," and "Community." He has even appeared in some popular films over the years, such as the 2002 comedy "The Hot Chick" and the 2011 horror-thriller "The Thing" (via IMDb). However, many people are most familiar with Olsen from his starring role on the long-running series "NCIS: Los Angeles." 
A spin-off of the original "NCIS" show that began in 2009, "NCIS: Los Angeles" quickly made a splash on the CBS network right from its very first episode. The series focuses on the Office of Special Projects as they undertake special undercover assignments to protect the law. Beginning with his introduction in the first season, Olsen has appeared in every season of the show as Detective Marty Deeks, the liaison officer between the OSP and the Los Angeles Police Department. Fans of the series have grown deeply attached to the character, particularly as they have watched his romantic relationship with Daniela Ruah's Special Agent Kensi Blye slowly blossom for over a decade. But given how long Olsen has been on "NCIS: Los Angeles" while also acting in other roles, how much is the actor currently worth?
Olsen's net worth is roughly $13 million
It seems that Olsen's longtime role on "NCIS: Los Angeles" has considerably bolstered not only his image and popularity as an actor, but his overall net worth as well. According to Celebrity Net Worth, Olsen currently has a net worth of $13 million. Olsen's net worth is likely to continue increasing as well, particularly owing to the actor's growing list of behind-the-scenes roles. For "NCIS: Los Angeles," Olsen obtained his first writing credit for his work on Season 11, Episode 10, titled "Mother," which aired in 2019. For the show's current 13th season, TVLine confirmed Olsen to be in the writer's chair for another episode, specifically Episode 19.
Deadline also recently announced that Olsen, through his production company Cloud Nine Productions, will be closely involved with a brand-new television series for CBS titled "Rescue: MIA." Though it is unknown whether Olsen will be a part of the show's cast, he will be working on the series as an executive producer. The show, which will revolve around a storied family of firefighters in Miami and their slew of secrets, has the potential to tap into the massive audience of "Blue Bloods," a TV show with a similar premise, except with cops in New York City. It is currently unclear whether Olsen's role on "Rescue: MIA" means the end of his time as Deeks on "NCIS: Los Angeles," but it is nonetheless a big step up for the actor to move into an executive creative role for a series.