NCIS: Los Angeles' Season 14 Premiere Has Us Worried About Hetty's Safety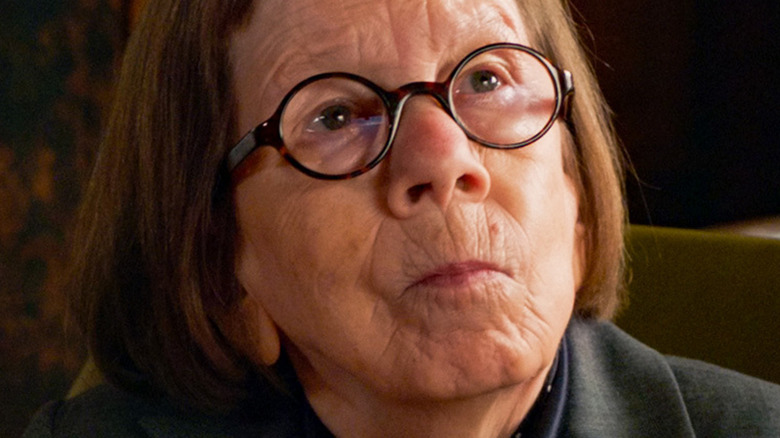 CBS
For plenty of viewers, actor Linda Hunt is inseparable from her role as Office of Special Projects Operations Manager Hetty Lange on "NCIS: Los Angeles." Hunt has filmed more than 220 "NCIS: LA" episodes, making her one of the show's longest-running performers, alongside names like Chris O'Donnell, Daniela Ruah, and LL Cool J.
However, Hunt has become a sporadic presence in recent seasons of "NCIS: LA," largely as a result of concern for her health during the COVID-19 pandemic. After Season 13 premiered, for example, showrunner Scott R. Gemmill revealed that fans wouldn't see Hetty until Season 14 for this very reason. Her near-absence from Season 13 followed a few appearances in Season 12 that were filmed remotely in order to keep the elderly Hunt as safe as possible during surges in the ongoing pandemic. While she technically remained a core cast member during these periods of time, viewers could be forgiven for thinking that her decreased presence might lead to another character replacing Hetty on "NCIS: LA."
Now, Season 14 is here, and while Hetty remains a part of "NCIS: LA" for the time being, one particular development in the Season 14 premiere seems to imply that she's in trouble, renewing fears over Hunt's longevity.
The NCIS: Los Angeles Season 14 premiere fakes viewers out with a corpse resembling Hetty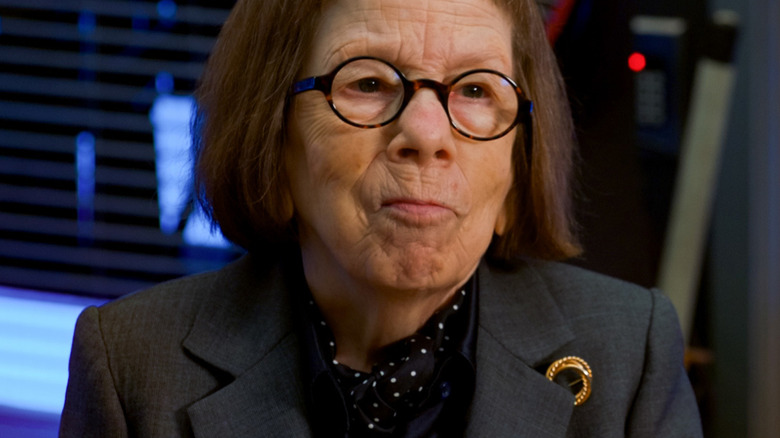 CBS
In her brief time on "NCIS: Los Angeles" Season 13, Hetty leaves for an operation in Syria that separates her from the principal Office of Special Projects team around which the series revolves. While her character remains abroad and therefore not an active presence on the show as of the Season 14 premiere, at one point in the episode a Naval commander (Jennifer Marshall) lets series lead G. Callen (Chris O'Donnell) know that her unit discovered a burnt body in Syria attached to which was the ID of an American named Trudy Chambers. Callen recognizes this as a code name Hetty uses, though later on in the episode, forensics confirm that the body belongs to someone else, implying Hetty planted documents on the body in order to fake her own death.
As a result of this not fatal but nevertheless troubling development, Callen wants to travel to Syria to help Hetty, but Hollace Kilbride (Gerald McRaney) effectively forbids him from doing so.
In a TV Line interview published prior to the season premiere, showrunner Scott R. Gemmill promised that Hetty's rescue is in the works for Season 14, contingent on adequate pandemic safety. Given Callen's eagerness to help Hetty himself, this storyline seems imminent. Whether or not Hetty will remain safe in Syria, however, only time will tell.