The Challenge Season 38's Johnny Bananas Has An Eyebrow-Raising Take On The New House Rules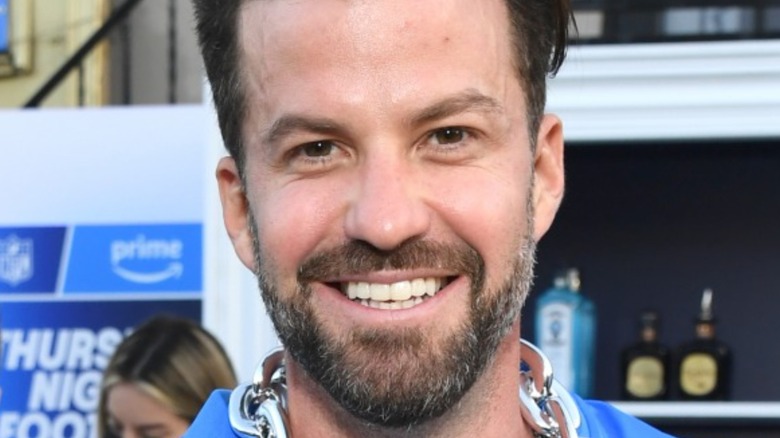 Jon Kopaloff/Getty Images
When it comes to MTV's "The Challenge," one of the most intriguing aspects of the long-running reality series is what cast members do outside of the competition and inside the house. But apparently, things aren't what they used to be within the show's humble abode. Or at least that's what Johnny "Bananas" Devenanzio is claiming.
The latest installment of "The Challenge" — referred to as Season 38 aka "Ride or Dies" — will pair cast members with friends, spouses, and family members in a bid to win $1 million. Like other seasons, "Ride or Dies" will feature a house that the competitors stay and scheme in. But according to Bananas, the rules are much different now. The legendary "Challenge" competitor has been very vocal about the changes that have come to the show in recent years, including a much stricter view on house life, with things supposedly being the worst they've ever been in Season 38, Bananas says.
Bananas likened house to 'a white collar prison'
According to Johnny Bananas, the people who competed in "The Challenge" Season 38 were forced to follow ridiculous rules and guidelines while inside the new house, along with the strict monitoring of phone calls and belongings. 
"It's so demeaning," Bananas explained during a September 2022 podcast interview with The Ringer (via CheatSheet). "It went from having no rules and being able to do whatever we wanted to do, whenever we wanted to do it, to now...we're in a form of like a white-collar prison, for lack of a better comparison." But while it may seem cruel, Bananas — who has the most "Challenge" season appearances in show history — knows deep down that everything has a purpose in the game, like the monitoring of phone calls to prevent show leaks and checking of people's belongings to avoid phones being brought in. "I feel like that is part of the whole environment that they create," Bananas explained. "If we treat you like you're a child and an animal, you're going to act like a wild animal. And that's exactly what they get."
Season 38 of "The Challenge" is set to debut on October 12 on MTV. Some of the OG players joining Bananas include Aneesa Ferreira, Laurel Stucky, Darrell Taylor, Kaycee Clark, Nelson Thomas, and Jordan Wiseley (via MTV).