Will We Ever See Johnny Bananas On The Challenge Again?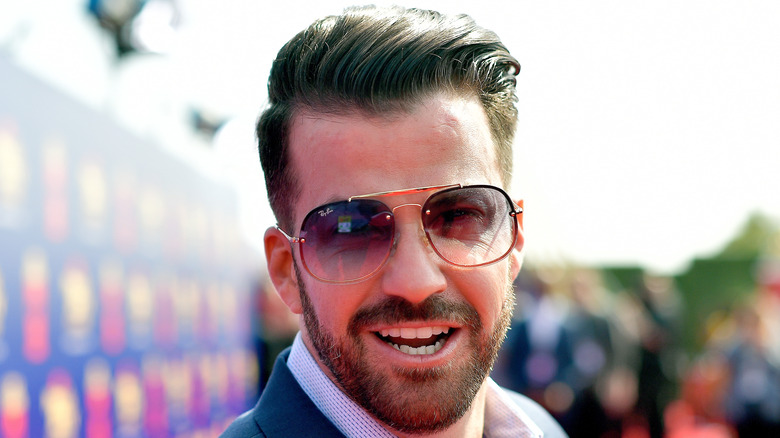 Matt Winkelmeyer/Getty Images
Although John Devenanzio, aka "Johnny Bananas," made his MTV debut in 2006 on "The Real World: Key West," he's probably best known for his multiple stints on the network's game show "The Challenge." The spinoff of the MTV reality shows "The Real World" and "Road Rules," which started as a rivalry between casts of both series, now offers reality stars worldwide the opportunity to compete in grueling physical challenges for a sizable cash prize.
The series' 37th season, "The Challenge: Spies, Lies and Allies," premiered on August 11, and it features multiple "Challenge" veterans, including Season 36 co-winner Chris "CT" Tamburello and Season 29 and 32 co-winner Ashley Mitchell, plus Kyle Christie, Devin Walker-Molaghan, Nany Gonzalez, and Cory Wharton. "The Challenge: All Stars Season 2" boasts a cast of some serious players, both winners and longtime losers, including Darrell Taylor, Katie Cooley, Tina Barta, and Ryan Kehoe.
One player conspicuously absent from both seasons is Johnny Bananas. The TV personality's last win was Season 35, "The Challenge: Total Madness." That season marked Devenanzio's record-breaking 20th appearance (via MTV News), and he walked away $500,000 richer. With a nice chunk of change in the bank and a storied "Challenge" career, will we ever see him return for another season?
The Challenge fans probably haven't seen the last of Johnny Bananas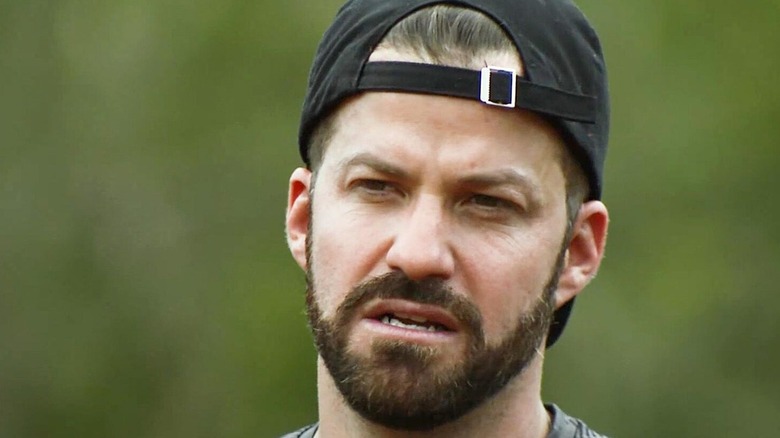 MTV
In October, during an episode of Us Weekly's "Watch With Us" podcast, the seven-time champ said he's "open" to returning for a future season. "I'd say the chances of seeing me on a Challenge in the near future [are good]. All-Stars would probably be a much more logical one to see me on," he said (via Us Weekly). That suggests Devenanzio has had a change of heart. In March, he seemed done with "The Challenge." "I'm not somebody who's going to sit here and be like, 'I'm retired,' and do that whole thing. But I will say right now, my focus is on other things," he stated on "Watch With Us: Challenge Edition" (via Us Weekly).
Currently, the reality star hosts the podcast "Death, Taxes and Bananas," which is part of The Ringer Reality TV Podcast Channel (via Heavy). Devenanzio may be taking an extended hiatus as a player, but on his show, he's breaking down the latest season for listeners. While Devenanzio can rest on his laurels, for the time being, his fame and fortune are inextricably tied to "The Challenge," and as new players enter the game, interest in former players is bound to wane. 
Even Johnny Bananas recognizes his involvement with the popular series continues to pay his bills. "I had the ability to grow up watching myself on MTV and The Challenge provided me with an incredible platform to create my brand," he said.