The Challenge Season 38 Reveals Its Stellar Cast Full Of OGs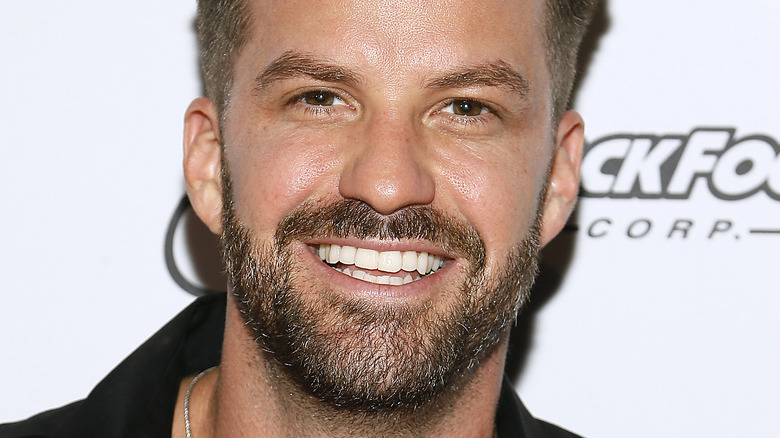 Paul Morigi/Getty Images
Fans of "The Challenge" don't have to wait long for the next installment, as Season 38 is coming in October. Fresh off the "The Challenge: USA" finale on CBS, the MTV series is returning with a new theme. The show that started it all in 1999 is back and bigger than ever after a longer-than-normal hiatus on the network. "The Challenge: Ride or Dies" is the new title for Season 28, which will be a partner game. The shake-up here is that your partner is tied to you the entire season — there will be no switch-ups.
For the past several seasons on "The Challenge," partnerships were everchanging as winners of the elimination round were allowed to choose a new partner if they wanted to. That idea is out the window, hence the "Ride or Dies" subtitle. These partners were selected before filming, and consist of pairings fans should be pretty familiar with (others will be very confusing). Two strangers will not be looped together, as they will be teams of people with a solid and lengthy history. Some major "Challenge" legends are back for "Ride or Dies," including some regulars who have been absent for a few seasons. Despite "The Challenge" having a spin-off on Paramount+ that consists only of OGs, "Ride or Dies" also has a cast full of long-time cast members.
Ride or Dies consists of OGs, veterans, and newcomers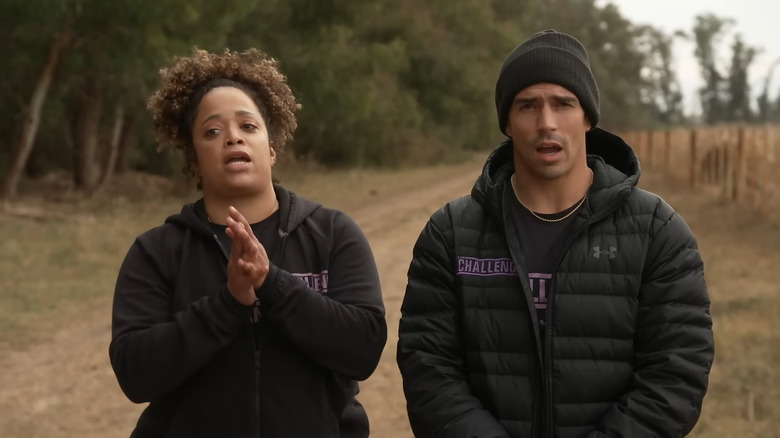 https://www.youtube.com/watch?v=txUFfpHHIrE
MTV recently announced the cast for "The Challenge: Ride or Dies," and it's full of newcomers and usual suspects. Perhaps the biggest surprise is the casting of Johnny "Bananas" Devenanzio, who has been absent from the series since his victory on "Total Madness." Bananas is paired with Nany González, whose heading into her 12th season. OG Aneesa Ferreira is also back and is teaming up with Jordan Wiseley, who also has been on a small break from the main "The Challenge."
Champion Laurel Stucky is back for her seventh "Challenge" and will be partnered with newcomer Jakk Maddox. Maddox hails from "Ex on the Beach: Peak of Love," where Stucky was a cast member. The most tenured team on "The Challenge: Ride or Dies" is that of Darrell Taylor and Veronica Portillo, both of whom are in their 40s, making them the oldest team this season. Tori Deal and Devin Parker will team up, which should make for an interesting coupling given their complicated past. Deal and Wiseley's past should also make for some sparks this season.
Rounding out the cast outside of those OGs are Chauncey Palmer and Amber Borzotra, Fessy Shafaat and Moriah Jadea, Horacio Gutiérrez and Olivia Kaiser, Jay Starrett and Michele Fitzgerald, Johnny Middlebrooks and Ravyn Rochelle, Kenny Clark and Kaycee Clark, Kim Tränka and Colleen Schneider, Nam Vo and Emmy Russ, Nelson Thomas and Nurys Mateo, Sam Bird and Kailah Bird (née Casillas), Tommy Bracco and Analyse Talavera, and Turabi "Turbo" Çamkıran and Tamara Alfaro.
"The Challenge: Ride or Dies" premieres on October 12 at 8 p.m. EST on MTV with T.J. Lavin back as host.