Jeffrey Dean Morgan Confirmed The Walking Dead Spin-Off Dead City's Premiere Date At NYCC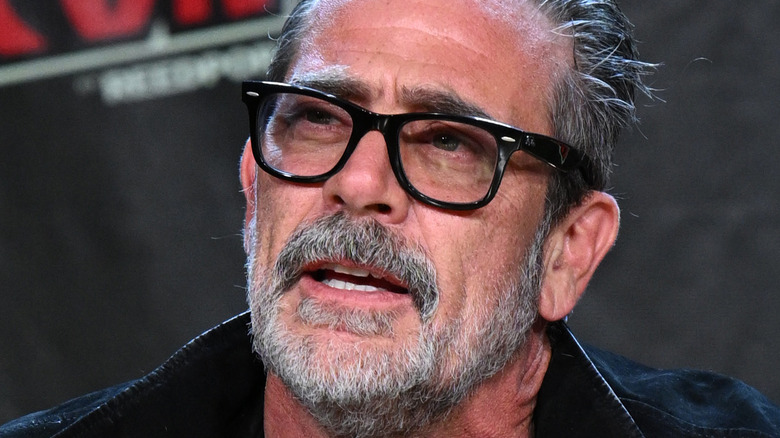 Bryan Bedder/Getty Images
What originally started off as a little show about zombies on AMC turned into a massive franchise of flesh-eating shows that continues to grow the lore of a post-apocalyptic world. "The Walking Dead" follows a band of survivors as they try to live in a world that is mostly inhabited by zombies. The group's numbers grow and shrink as they battle the undead and meet other survivors throughout their journeys.
The show quickly took off in popularity, growing its audience from a little less than 6 million people in Season 1 to over 15 million people by Season 4. It soon became obvious that the universe of "The Walking Dead" couldn't be contained in just one show, and AMC began to announce spin-offs just a few years after its premiere. The first of these spin-offs titled "Fear the Walking Dead" premiered in 2015, and was followed by "The Walking Dead: World Beyond" and "Tales of the Walking Dead."
And now the latest entry into the franchise, "The Walking Dead: Dead City," finally has an approximate release date.
The Walking Dead: Dead City lands on AMC in April 2023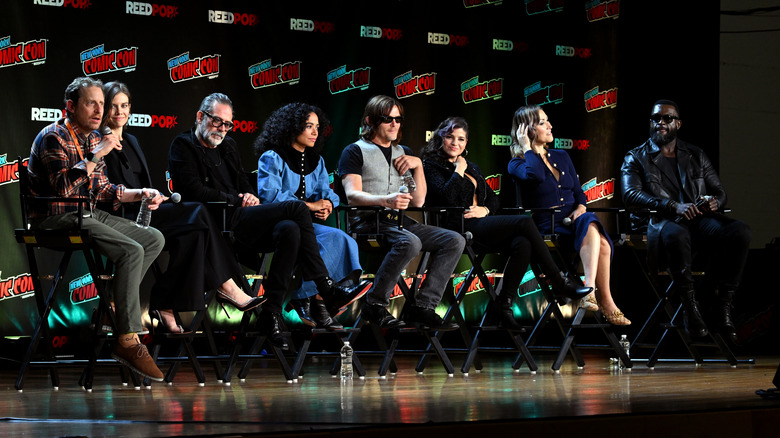 Bryan Bedder/Getty Images
At a "The Walking Dead" panel at New York City Comic-Con, Jeffrey Dean Morgan announced that "The Walking Dead: Dead City" is set to premiere in April of 2023 and will feature six episodes in Season 1. Morgan, who plays Negan on "The Walking Dead," will continue his role in the new spin-off where he travels with Maggie (Lauren Cohan) as they travel to New York City. 
Originally titled "Isle of the Dead," AMC shared with Entertainment Weekly in March of 2022 that the show would be changing its title to "The Walking Dead: Dead City." Alongside that announcement, Morgan shared his thoughts on the unlikely duo's trip to the Big Apple: "I'm delighted that Negan and Maggie's journey continues. It's been such a ride walking in Negan's shoes, I'm beyond excited to continue his journey in New York City with Lauren. Walkers in an urban setting has always been such a cool image, but 5th Avenue, Empire State Building, Statue of Liberty? The greatest city in the world? The backdrop is amazing, but it's the story that Eli Jorné cooked up that is even better."