The Boys Just Snagged Jeffrey Dean Morgan For A Mysterious Season 4 Role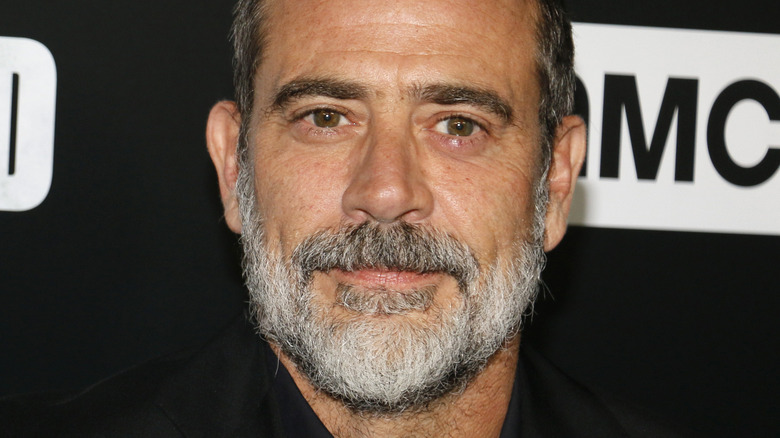 Tinseltown/Shutterstock
"The Boys" creator Eric Kripke's wish for Jeffrey Dean Morgan to join the smash hit Amazon Prime Video series has just materialized. Kripke's hopes to land Morgan for a role in the corrupt superhero tale came in 2020, when "The Walking Dead" star expressed enthusiasm for Season 2 in a tweet in which he tagged the creator and former colleague.
Kripke thanked Morgan in a return tweet, saying, "I'll make you a deal. Season 3. I'll write it, and if you're avail, come shoot it! Thanks for all the love, brother." Kripke also teased in the tweet a "Supernatural" reunion via the hashtag #SPNReunion. Kripke created "Supernatural," and either by design or mere happenstance months after Morgan and Kripke corresponded, series star Jensen Ackles joined Season 3 of "The Boys" in the pivotal role of Soldier Boy.
While Morgan tweeted "In a heartbeat" in reply to Kripke's invite, the actor's appearance in Season 3 never materialized. And while Kripke told Entertainment Weekly in June that "the question has been asked" to get Morgan for Season 4, he implied that the chances of that happening were unlikely because of his work on "The Walking Dead" spin-off series "Isle of the Dead." Something happened in between, however, for Morgan to reunite with his "Supernatural" colleague.
The extent of Jeffrey Dean Morgan's involvement in The Boys Season 4 is unknown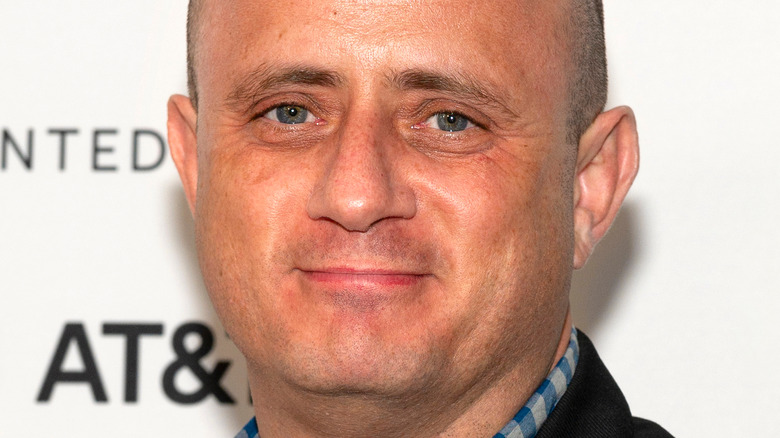 Ovidiu Hrubaru/Shutterstock
News of Jeffrey Dean Morgan joining "The Boys" surfaced in The Hollywood Reporter, which said that details of the actor's role are being kept under wraps. No matter the extent of Morgan's involvement, it is no doubt a big get for "The Boys," given how in-demand he is. In a June EW article, Jensen Ackles said he didn't know what was in the works for a Season 3 appearance on "The Boys," but he knew, "There were some preliminary conversations of how and what and when and why that just didn't work out with Jeff's schedule."
Whatever role Morgan ends up playing, he'll bring with him to "The Boys" — which began as a Garth Ennis graphic novel — the experience of playing characters adapted from illustrated panels. Morgan's bloodthirsty "Walking Dead" brute, Negan, of course, originated in Robert Kirkman's graphic novel of the same name; while the actor also played Edward Blake, aka Comedian, in writer-director Zack Snyder's 2009 big screen adaptation of Alan Moore's "Watchmen." In 2010, Morgan starred as Franklin Clay, the leader of an underground band of mercenaries, in the movie adaptation of Andy Diggle's comic book "The Losers." And, of course, he played Thomas Wayne (Batman's father) briefly in "Batman v. Superman: Dawn of Justice."
A date for Season 4 of "The Boys" — in which Ackles will presumably return — is yet to be announced. "Isle of the Dead," which also stars Morgan's "Walking Dead" castmate Lauren Cohan, is expected to debut sometime in 2023.