12 Best Shows Like Station 19 For Fans To Binge Watch Next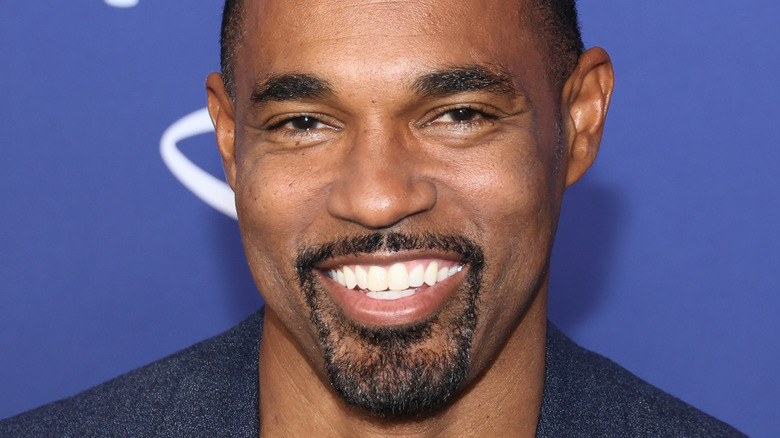 Dia Dipasupil/Getty Images
If you ever watched "Grey's Anatomy," you may have been drawn into the love life of Miranda Bailey (Chandra Wilson) whose relationship troubles over the course of the series were finally given a happy ending — well, as happy as any ending can be on "Grey's" — when she settled down and married the hunky Dr. Benjamin "Ben" Warren (Jason George), a doctor and a firefighter. His presence opened the door for the second "Grey's Anatomy" spinoff — "Station 19."
After a backdoor pilot on an episode of "Grey's Anatomy," "Station 19" premiered in 2018 and follows the lives of firefighters at the titular fire station in Seattle, Washington. Much like "Grey's," "Station 19" has elements of a procedural along with interpersonal dramas, shocking story lines, and the added benefit of some crazy action scenes. The series also stars Jaina Lee Ortiz as Lieutenant Andy Herrera, Grey Damon as Lieutenant Jack Gibson, Barrett Doss as new firefighter Victoria "Vic" Hughes, Jay Hayden as openly gay firefighter Travis Montgomery, and Miguel Sandoval as Captain Pruitt Herrera, among other cast members.
If the wait between "Station 19" seasons is a bit too long and you're aching for some more firefighter drama, or even to branch out into the other worlds of emergency services, here are 12 other shows like "Station 19" that you can binge right now.
Grey's Anatomy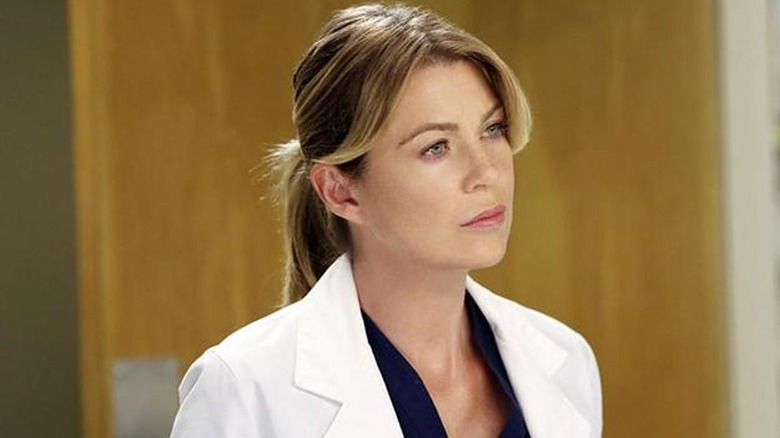 ABC
If you're looking for a really long binge, go back to the roots of "Station 19" with "Grey's Anatomy." The series that started it all, "Grey's Anatomy" has a lot of episodes. The series premiered back in 2005 with a handful of surgical interns at Seattle Grace Hospital: Meredith Grey (Ellen Pompeo), George O'Malley (T.R. Knight), Cristina Yang (Sandra Oh), Izzie Stevens (Katherine Heigl), and Alex Karev (Justin Chambers). Meredith and her pals are guided by Dr. Derek Shepherd, aka McDreamy (Patrick Dempsey), no nonsense mentor Miranda Bailey (Chandra Wilson), Chief of Surgery Dr. Richard Webber (James Pickens Jr.), and hot shot heart surgeon Dr. Preston Burke (Isaiah Washington). 
"Grey's Anatomy" has hit 19 seasons so far, so not only is there a ton to binge, but new cast members have been coming and going for almost two decades. Of the original five interns, only Meredith remains, but others have joined along with new residents, new interns, and serious new drama. As a medical procedural, "Grey's Anatomy" focuses mostly on the inner workings of the hospital and the various cases the interns and surgeons tackle. But there's definitely some "Station 19"-level action in the form of plane crashes, sinking ferries, natural disasters, and yes, fires. 
Private Practice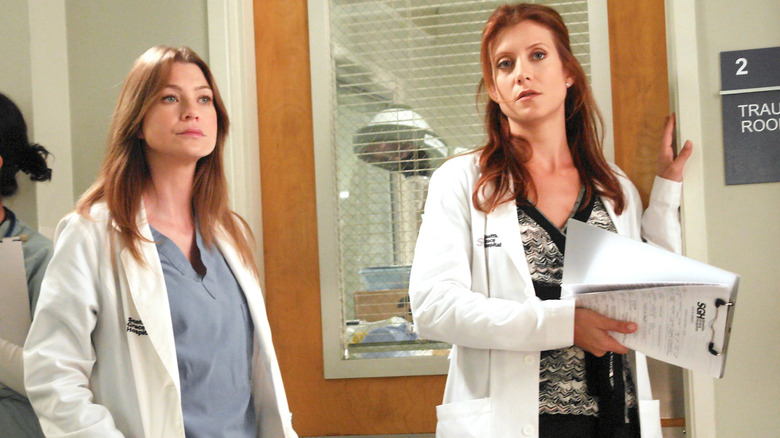 ABC
Before "Station 19" graced the network TV drama landscape with its presence, "Grey's Anatomy" had another spinoff — "Private Practice." At the end of Season 1 of "Grey's Anatomy," when Meredith and Derek are a season into their not-so-secret relationship, a surprise guest pops up at the season's end — Derek's wife, Addison Montgomery (Kate Walsh). A neonatal surgeon, OBGYN, and expert in fetal and maternal medicine, Addison's focus is all things babies and moms. Initially only meant to be a short guest appearance, Addison hangs around "Grey's Anatomy" for two seasons, departing at the end of Season 3 but not before the backdoor pilot for "Private Practice," her own show.
"Private Practice" is a calmer viewing experience than "Grey's" or "Station 19," if that's the kind of medical drama vibe you're going for. Addison, having ditched Derek for good, decides that she wants to have a baby, so she visits her friend Naomi Bennett at Oceanside Wellness Group in Los Angeles. Addison is asked to join the team, and that's where she eventually settles down to work along with her fertility specialist best friend Naomi (Merrin Dungey for the backdoor pilot, Audra McDonald in the series), Naomi's ex-husband Sam Bennett (Taye Diggs) who works in internal medicine, psychiatrist Violet Turner (Amy Brenneman), pediatrician Cooper Freedman (Paul Adelstein), alternative medicine specialist Pete Wilder (Tim Daly), and receptionist Dell Parker (Chris Lowell). "Private Practice" ran for six seasons from 2007 to 2013 on ABC.
9-1-1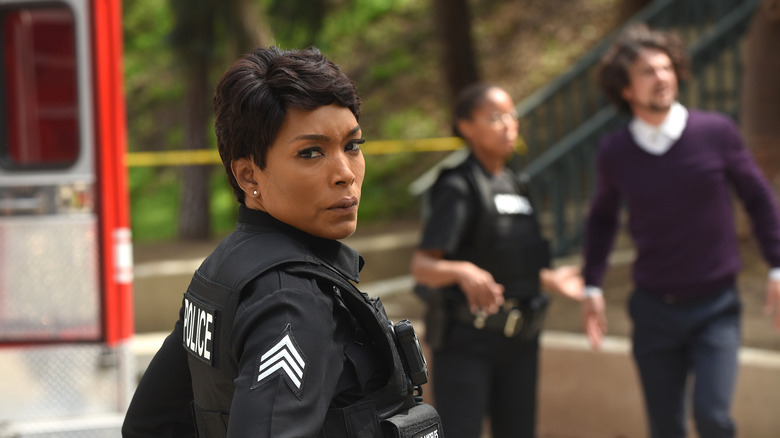 Fox
Created by Ryan Murphy, Brad Falchuk, and Tim Minear, Fox's "9-1-1" offers up another perspective on the world of emergency services. In addition to featuring the lives of Los Angeles police officers, firefighters, and paramedics, this drama also includes the 9-1-1 dispatchers whose jobs carry just as much weight as the rest. Yet we don't see procedural emergency dramas focus on the dispatchers that often, which give "9-1-1" an interesting leg-up.  The show stars Angela Bassett as LAPD Sergeant Athena Grant, and Peter Krause as Bobby Nash, the captain of LAFD station 118. Season 1 features Connie Britton in the role of 9-1-1 operator Abby Clark, but Britton left the show at the end of Season 1 and her character was replaced with Maddie Kendall, played by Jennifer Love Hewitt. 
"9-1-1" has been hailed as a solid, dependable procedural. It's not doing anything innovative per se, which is a good thing if you want reliability in tone. Critics and fans have also praised the action sequences and disasters; things can definitely get a little crazy on "9-1-1," which has been running for six seasons since 2018. The show also spawned a spinoff — "9-1-1 Lone Star," which takes place in Austin, Texas, and stars Rob Lowe.
Rescue Me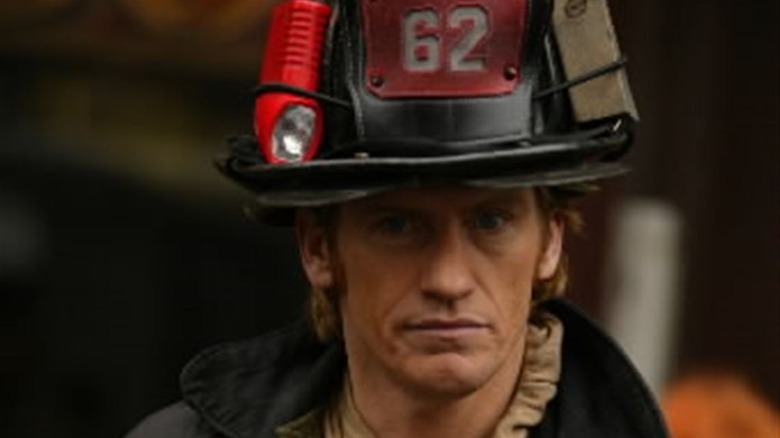 FX
If the firefighting is one of the things you love about "Station 19," definitely check out the dark comedy-drama "Rescue Me." The series was co-created by and stars Denis Leary as New York City firefighter Tommy Gavin. Suffering from post-traumatic stress disorder (PTSD) associated with the 9/11 attacks, Tommy sees the ghosts of firefighters lost when the Twin Towers fell, including his cousin Jimmy (James McCaffrey). But because "Rescue Me" aired on FX, it gets much darker than your average network drama. PTSD is already a heavy topic, but the series tackles suicide, addiction, domestic violence, and let's just say no character is safe. Not only is it darker than just about anything on ABC, "Rescue Me" also gets bawdier with its humor. Because it bloomed from the mind of Denis Leary, the show can be absolutely hilarious at times. 
The rest of the cast includes Andrea Roth as Tommy's ex-wife Janet and Callie Thorne as Jimmy's widow Sheila. At the firehouse there's Daniel Sunjata as beefcake firefighter Franco, Steven Pasquale as the sweet but dumb Sean, Michael Lombardi as probationary firefighter Mike, John Scurti as the Lieutenant, and Jack McGee as the chief. "Rescue Me" ran for seven seasons from 2001 to 2011.
ER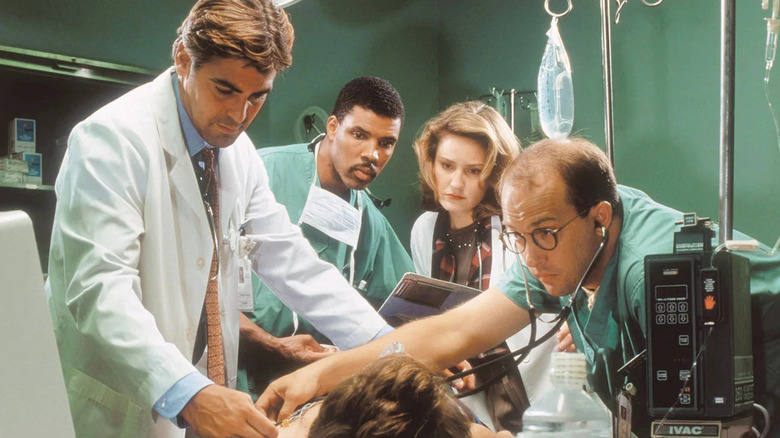 NBC
For some serious emergency action, head back to the '90s for "ER." The acclaimed drama took place in a Chicago emergency room and starred Anthony Edwards as Dr. Mark Greene, a pre-movie fame George Clooney as Dr. Doug Ross, Julianna Margulies as nurse Carol Hathaway, Noah Wyle as medical student John Carter, Laura Innes as Dr. Kerry Weaver, and Eriq La Salle as Dr. Peter Benton. In later seasons, the original cast slowly trickled out, moving onto other projects, and those that joined the "ER" cast included Ming-Na Wen as medical student named Jing-Mei Chen, Goran Visnjic as Dr. Luka Kovač, Maura Tierney as Dr. Abby Lockhart, and Alex Kingston as Dr. Elizabeth Corday.
"ER" is practically considered the golden star of network medical dramas. Much like "Grey's Anatomy," there's a lot to binge here with 15 seasons that originally aired from 1994 to 2009. Though "ER" is much less soapy than "Grey's," it shares its love of trauma. If you're of a certain age, you might remember that "ER" was a part of NBC's Thursday night "Must See TV" lineup with "Friends" and "Seinfeld." "ER" was also a huge hit at the Emmys, winning 24 awards over the years, including outstanding drama.
New Amsterdam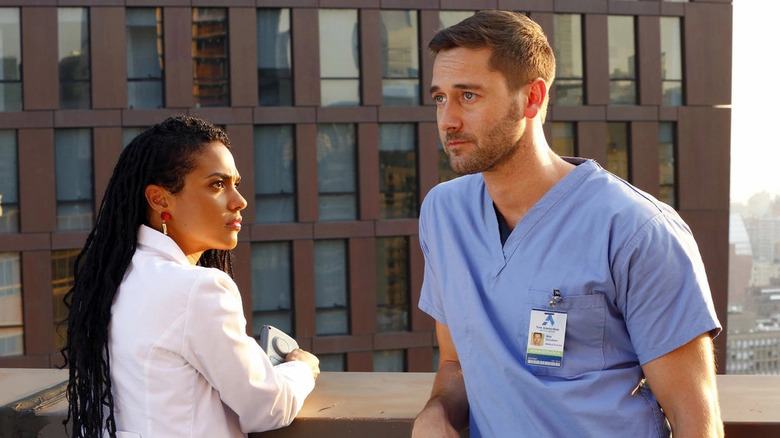 NBC
It doesn't take a genius to understand that healthcare in the United State of America is somewhat of a mess. NBC's "New Amsterdam" understands that probably more than any other medical show on the air. Ryan Eggold leads the show as Dr. Max Goodwin, the new medical director at New Amsterdam Medical Center, the country's oldest public hospital which is loosely based on Bellevue Hospital in New York City. The new job offers him an opportunity — abandon the normal bureaucratic, financial, and business-oriented incentives that take up most of a hospital's recourses and just treat and care for patients instead. A novel idea, right? But Dr. Goodwin's intentions are also slightly selfish; he discovers in the pilot that he has cancer and will be a patient at the hospital himself. 
The series is based on the book "Twelve Patients: Life and Death at Bellevue Hospital" by Eric Manheimer. It has a little bit of a soapy, dramatic quality — essentially, it leans closer to "Grey's Anatomy" than to "ER" — but the cases featured on the show are also definitely tear-inducing. "New Amsterdam" has gotten mixed reviews over the years, but fans looking for a comparatively low-stakes hospital drama seem to find it entertaining. It's wrapping up its fifth and final season in the 2022-2023 television season.
The Law & Order franchise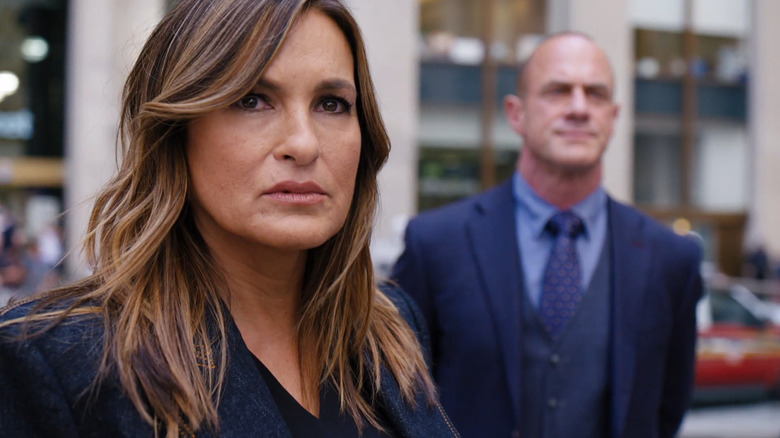 NBC
Where would any of these shows be without "Law & Order?" Beginning in 1990 with the original "Law & Order," the franchise has since expanded into a handful of spinoffs. The original "Law & Order" focuses on the NYC cops who investigate murder, and the city's attorneys who prosecute the case. It ran from 1990 to 2010 originally and came back again in 2022 for a 21st season with franchise staple Sam Waterston returning as District Attorney Jack McCoy. In 1999, Mariska Hargitay and Christopher Meloni headed up "Law & Order: Special Victims Unit," arguably the best of the franchise, which focuses on crimes of a sexual nature. That one's still running, but Meloni departed in 2011 and has since popped up on "Law & Order: Organized Crime," which focuses on mobsters and crime rings. 
You can always binge some "Law & Order" shows that have gone off the air as well. There's "Law & Order: Criminal Intent" which ran for 10 seasons and stars Vincent D'Onofrio and Kathryn Erbe. "Criminal Intent" features more backstory on the perpetrators. "Law & Order: Trial by Jury" focuses on the legal teams that help contribute to cases, but due to low ratings and the death of its star Jerry Orbach, it only lasted for one season.  "Law & Order: Los Angeles" lasted for only one season as well, as did "Law & Order: True Crime," which was a single season based on a true story.
The NCIS franchise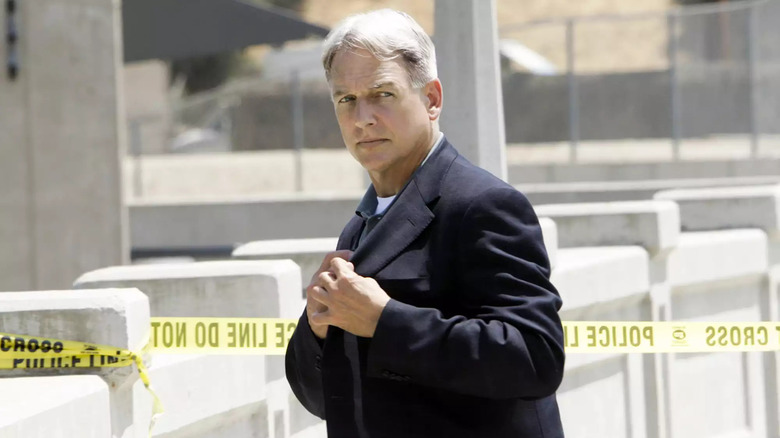 CBS
If you're into investigative procedurals with a bit of a military kick, the "NCIS" franchise might be of interest. The show's title stands for the Naval Criminal Investigative Service of the U.S. Department of the Navy. Now you might be asking yourself, just how much crime is there to investigate in the Navy and Marines. In reality, the NCIS investigates crimes that involve members of the Navy and Marine Corps, as well as other national security, counterterrorism, and cyberwarfare cases. But on TV, the reach and rules of the NCIS naturally waver, and while the show is entertaining, it's not especially realistic.
The original "NCIS" began in 2003 and takes place in Washington, D.C. It stars Mark Harmon as NCIS Supervisory Special Agent Leroy Jethro Gibbs. But like "Law & Order," "NCIS" has branched out all across the country. There's 2009's "NCIS: Los Angeles" with Chris O'Donnell in the lead. "NCIS: New Orleans" has Scott Bakula at its helm, but the series, which premiered in 2014, became the first "NCIS" series to end in 2021 after seven seasons. Out in the Pacific Ocean they've got "NCIS: Hawai'i" which features the franchise's first female lead with Vanessa Lachey as Jane Tennant, the special agent in charge. And if that's not enough for you, there's also an "NCIS: Sydney" on the way, following this American branch of the military investigative unit down under in Australia. The franchise has also had crossover episodes with "JAG," "Hawaii Five-0," and "Scorpion."
The CSI franchise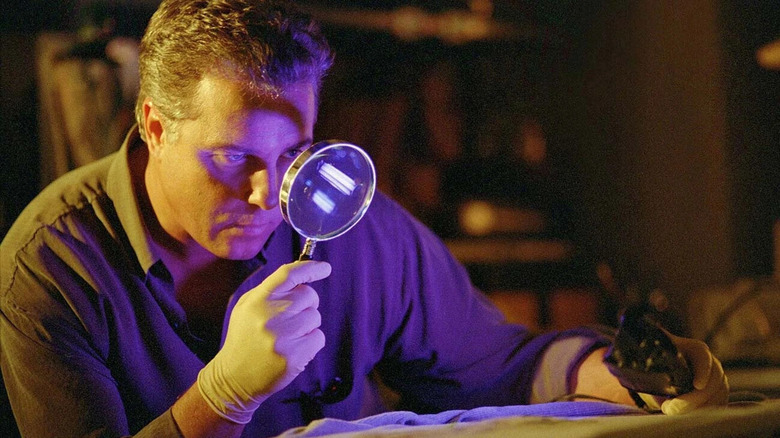 CBS
If you want a little more science with your crime procedurals, then "CSI" and its numerous spinoffs are for you. The original CBS drama premiered back in 2000 and wrapped up in 2015. It takes place in Las Vegas and focuses on forensic scientists who help out in criminal investigations. Other shows in the franchise include "CSI: Miami," which ran from 2002 to 2012, "CSI: NY," which ran from 2004 to 2013, and "CSI: Cyber," which only lasted for two seasons from 2015 to 2016, and finally "CSI: Vegas," which premiered in 2021 and features much of the original "CSI" cast returning to their roots. 
The popularity of the franchise led to something called "The CSI Effect," a phenomenon in which average citizens, and therefore prospective jurors, expect way more advanced forensic science and evidence in criminal cases, putting more pressure on prosecutors to provide it. There's also the possibility that potential criminals have learned more scientific ways to cover their tracks thanks to the information they learn from the series, though that hasn't been proven. 
The Chicago franchise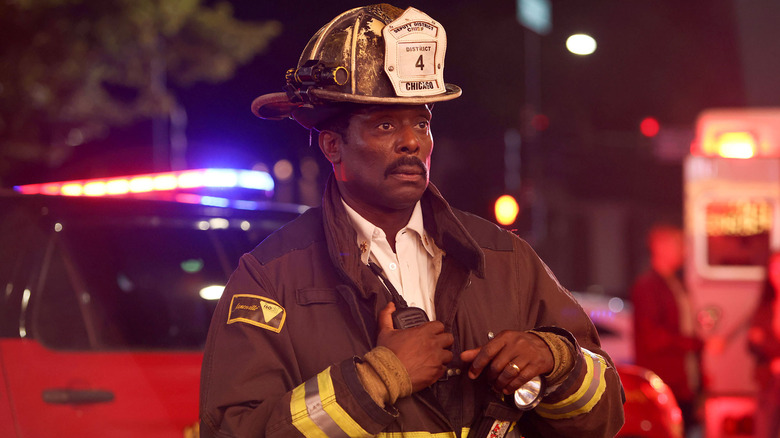 NBC
For yet another multi-show franchise, check out NBC's "One Chicago" cluster of series from Wolf Entertainment, the same company that brought us all of the "Law & Order" shows. The franchise began in 2012 with "Chicago Fire," which focuses on the team of firefighters at the fictional Firehouse 51 in Chicago, Illinois. "Chicago Fire" is probably the closest in tone, plot, and story to "Station 19" on this list if that's what you're going for. A few years later, the franchise branched out with "Chicago P.D." which follows characters from the Chicago Police Department.  A year after that, the third show, "Chicago Med," follows the doctors and nurses of the emergency room of the fictional Gaffney Chicago Medical Center.
These three shows make a nice bundle with many character and storyline crossovers, but even with the storylines bleeding into other series, you can watch any "One Chicago" series as a standalone if you want. There was also a fourth series at one point called "Chicago Justice," which focused on the prosecutors, much in the same spirit as the second half of a "Law & Order" episode, but that show was canceled after only one season. Speaking of "Law & Order," the "One Chicago" franchise also has crossovers with that franchise; some storylines merge with "Law & Order" and "Law & Order: SVU" as well as another Wolf production, "FBI."
Third Watch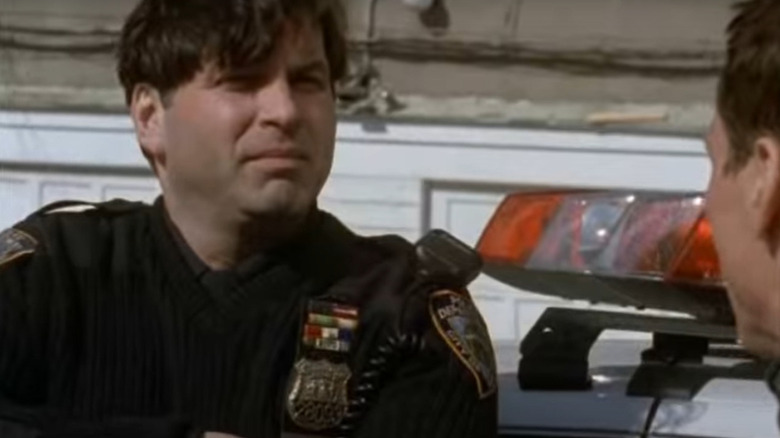 NBC/YouTube
If you like your firefighters, cops, and medical teams all in one show, check out the early '00s series "Third Watch," which ran on NBC from 1999 to 2005. The series' name comes from the fact that it focuses on the 3 p.m. to 11 p.m. shift, aka the "third watch." The show is where actors like Kim Raver and Bobby Cannavale got their big breaks. Raver played paramedic Kim Zambrano with Cannavale played paramedic Bobby Caffey. 
"Third Watch" won a Peabody Award in 2002 for the Season 3 premiere "In Their Own Words." The episode was a departure for the series, shot documentary style and featuring introductions from the cast members. The episode was just one month removed from the 9/11 attacks in New York, airing in October of 2001. Instead of the usual drama surrounding the characters, the episode opted to feature the stories of real-life firefighters, paramedics, and police officers who worked the disaster on that fateful day. They talk about their experiences, as well as about those who were lost. 
Under Fire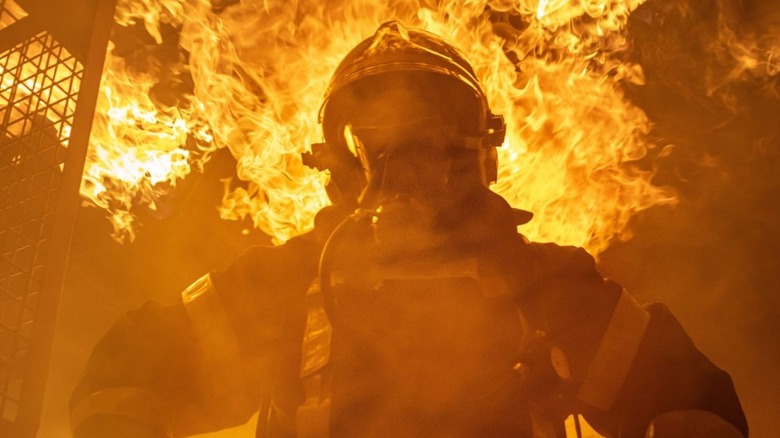 Netflix
If you want to go international with your binging, head over to Netflix to stream "Under Fire" from Belgium. This show follows firefighters of East Bank Station located in Ostend, Belgium. Featuring an ensemble cast, "Under Fire" follows the same episodic and dramatic formula that other firefighter shows tend to do, with interpersonal dramas combined with heart-pounding fires and rescues. But the real draw here is that "Under Fire" is gorgeous. The cinematography is much more cinematic, and the visuals are stunning. The action sequences and rescues feel like they belong on the big screen, making "Under Fire" a thoroughly artistic action show. 
If you're on the fence because you'll have to read subtitles, Decider says it's definitely worth a stream, writing that "Under Fire" "has the luxury of not being a network TV show, which means two things: swearing and rescue scenes that don't skimp on heart-pounding, dramatic visuals."