Solar Opposites Earns Super-Sized Renewal To Support Alien Plan For World Domination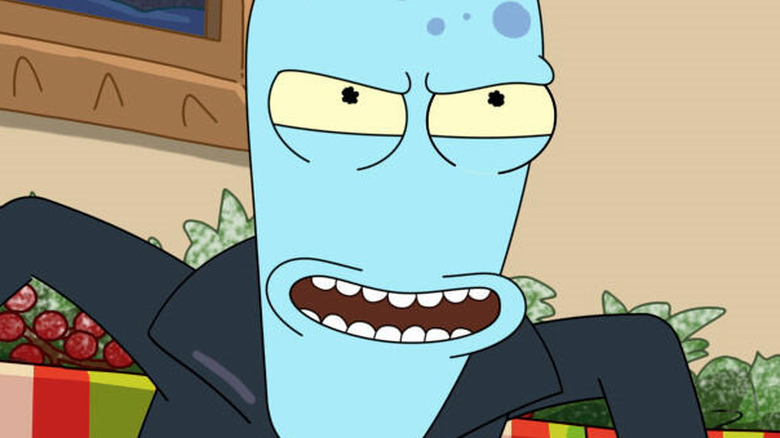 Hulu
"Solar Opposites," a Hulu Original adult animation from "Rick and Morty" star and co-creator Justin Roiland and Mike McMahan, came with high expectations as a result of the cache Roiland now carries. The series follows a family of aliens who crash land on Earth after the destruction of their home planet. Their mission, ostensibly, is to terraform the planet into a new home world, but the Solar Opposites are not the best and brightest of their species. Far from it, they find themselves at home on Earth, where they can enact wanton destruction without consequences.
Initially, "Solar Opposites" took some time to find its footing, with many worried the show would be nothing more than Hulu's attempt to cash out with a store-brand "Rick and Morty." The fact that both shows have incredibly similar animation styles didn't help dispel that concern. But Season 1 was well received, boasting a 92% on Rotten Tomatoes and alleviating those concerns. Subplots such as the "True Detective" inspired story of The Wall helped the show surge to its high water mark.
Now, with three seasons and even a holiday special in the bag, "Solar Opposites" is well established. And thanks to a new announcement from Hulu, fans of the series have even more content to look forward to.
Solar Opposites is greenlit through Season 5 on Hulu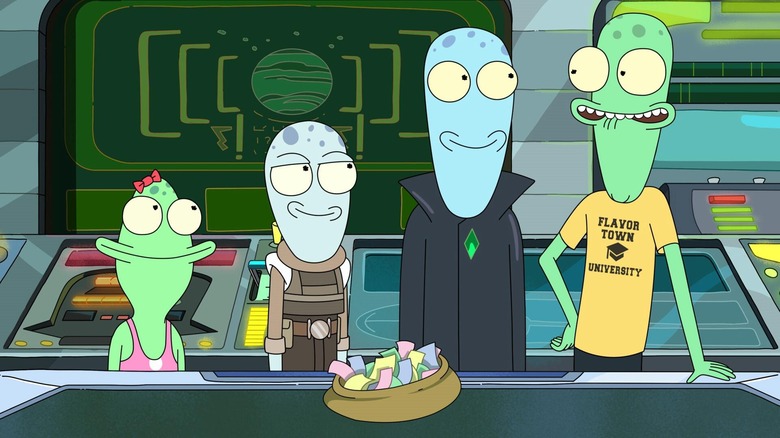 Hulu
Break out the Shlorpian champagne: "Solar Opposites" has been renewed through Season 5. The Hollywood Reporter reports that the zany adult animation, which released its 3rd season in July 2022, is officially getting two more seasons. Although Season 4 had already been announced in June, the renewal signals Hulu's confidence in the alien sitcom.
Hulu has been investing heavily in animation as of late. Aside from "Solar Opposites," the streamer also has shows such as "Marvel's Hit Monkey." It also has what will likely be a surefire hit with the upcoming reboot of "Futurama," even securing its most reticent cast members. The focus on animation makes sense from a logistical standpoint. As opposed to live-action, animated shows don't require actors and crew members to be in the same room at the same time, meaning scheduling issues are rarer. Being able to produce animation remotely has become an especially salient point in the era of COVID shooting restrictions.
Season 4 of "Solar Opposites" is set for a 2023 release date, meaning although Season 5 is not yet scheduled, fans should expect to see it in 2024.