Jeopardy's Ken Jennings Had The Best Reaction To His Sitcom Debut On Co-Host Mayim Bialik's Call Me Kat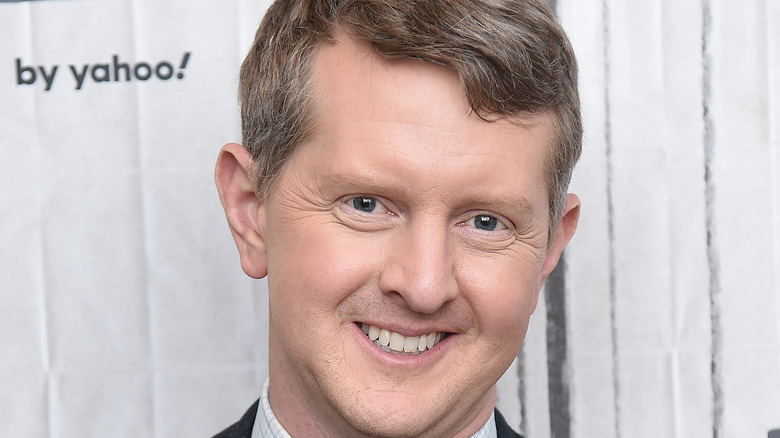 Gary Gershoff/Getty Images
Ken Jennings is one of the greatest legends in "Jeopardy" history — perhaps second to Alex Trebek. Jennings currently holds the "Jeopardy" records for most consecutive games won by the same contestant and highest overall winnings in regular season play. In July 2022, NPR reported that Jennings and Mayim Bialik would become the new hosts of the long-running game show, splitting hosting duties. 
"I like you better than I like myself," Bialik told Jennings jokingly during their joint interview on the "Inside Jeopardy" podcast. Bialik celebrated her co-host's debut in "Call Me Kat," stating, "I know you're very humble, but everybody freaked out when they heard Ken Jennings was coming on."
Jennings appears as a special guest star in the season 3 premiere of "Call Me Kat." The "Jeopardy" co-host makes his debut in an episode titled "Call Me Ken Jennings." During the episode, Kat sits in first class on a flight back home from Europe beside Ken Jennings. She proceeds to annoy him by talking about her self-discovery journey, prompting him to find a seat in coach next to someone else.
From Call Me Kat to Curb Your Enthusiasm?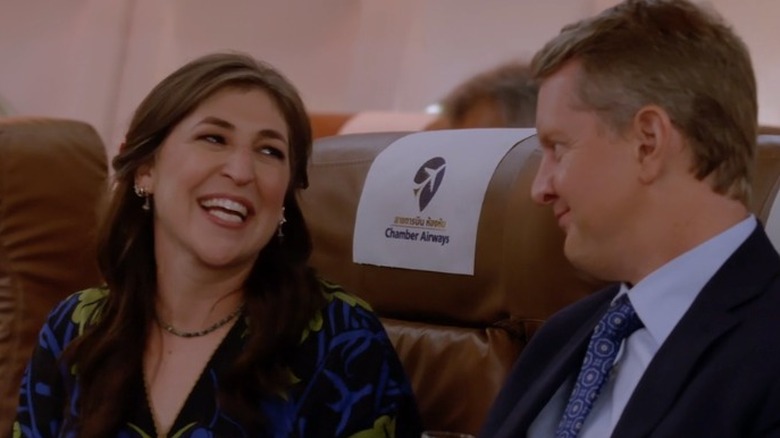 Fox
Appearing on a show like "Call Me Kat" was a bit of a dream come true for Jennings. "I was geeking out," Jennings told "Inside Jeopardy." He continued, "I love multi-camera sitcoms so much and I'd never been on the stage of one. So just to see all of the intricate, military maneuvers that have to happen for that to come off. The fact that you do that 20 times a year is a miracle." 
If his enthusiasm for the format gets out there, perhaps he'll be able to get more guest appearances on the types of sitcoms he loves so much. In a recent tweet about his appearance on "Call Me Kat," Ken Jennings joked about his sitcom career future. "This is my sitcom debut, but I have big dreams," Jennings tweeted. "Maybe it's not too late for me to play, like, 'displeased restaurant patron who yells at Larry' on 'Curb [Your Enthusiasm].'" 
As the co-host of one of the most popular game shows in television history, maybe it's not that unrealistic of an ask!