Jeopardy! Fans Have A Major Bone To Pick With Mayim Bialik And Ken Jennings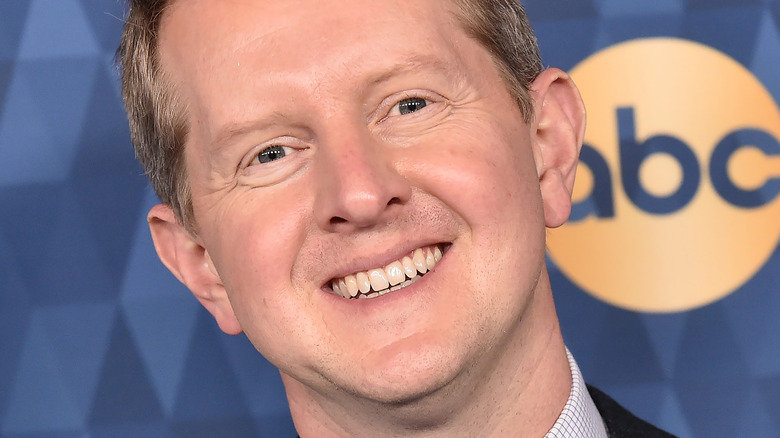 DFree/Shutterstock
Following the tragic passing of longtime "Jeopardy!" host Alex Trebek back in 2020, fans had questions about who would take his place on the beloved and long-running quiz show. Although there was some confusion at the time regarding who would take the reigns from Trebek (with the original host front-runner Mike Richards resigning from the job amidst allegations of sexual misconduct on "The Price is Right"), it eventually became clear that the two favorites for the job were "The Big Bang Theory" star Mayim Bialik and former "Jeopardy!" contestant Ken Jennings.
Longtime "Jeopardy!" fans will know that the issue resolved itself once it was revealed that both Bialik and Jennings would remain as co-hosts of the series: rotating between hosting duties at different points throughout each season. Although it was certainly nice to finally know who would be hosting the iconic game show from here on out, fans have made it clear that this transitional period was anything but smooth.
Some fans have been incredibly vocal about their irritation at the changes these new hosts have made on "Jeopardy!" — to the point where several fans have accused the two hosts of blatantly disrespecting the rules of the game.
Fans say there is inconsistency between the two hosts
The accusations in question are specifically related to a "Jeopardy!" episode from July 2022, in which host Ken Jennings accepted a messy and nearly illegible answer as correct. The moment sparked outrage from fans online: with some saying it was a violation of the rules of "Jeopardy!" and some claiming it was a direct contrast to a previous episode wherein Mayim Bialik refused to accept a similarly messy answer.
"#jeopardy this one didn't count, but then this one did??" wrote @herschelcuyler_ on Twitter, accompanied by an image of the two illegible answers. "Jeopardy has done this several times ... they need more consistency," wrote @JIyLarkspur. Another user claimed that the problem was entirely due to Mayim Bialik misunderstanding the rules and asserted that the show's quality had dipped considerably since she joined as a co-host.
As absurd as some of these claims may seem, it's clear that fans were extremely upset over the perceived inconsistency between these two hosts — to the point where some were even willing to say that the show would be better off if it only had a single host. Whether or not you agree with these accusations, it's clear that some fans are looking for more consistency in messy handwriting in "Jeopardy!"