American Horror Story Fans Already Have Some Season 11 Notes For Ryan Murphy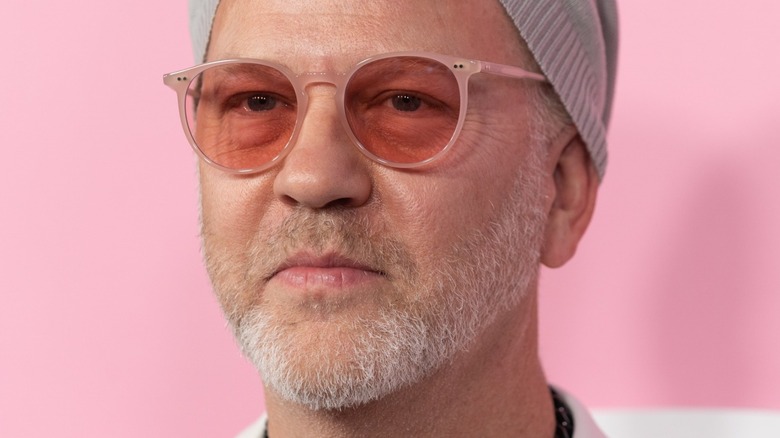 Ron Adar/Shutterstock
"New Season. New City. New Fears" — and new complaints. 
That's (basically) the official tagline for Ryan Murphy's latest "American Horror Story" iteration, which has been dubbed "American Horror Story: NYC." But while anticipation is high for the series to return as always, fans do have some notes and criticisms already. 
Season 10 of "American Horror Story" saw Murphy utilizing a "Double Feature" aspect for his anthology show, with Part 1 aka "Red Tide" taking place by the sea and Part 2 aka "Death Valley" being set in the desert of New Mexico. The season featured basically all of the "AHS" acting heavyweights, with Evan Peters, Sarah Paulson, Lily Rabe, Finn Wittrock, Frances Conroy, Billie Lourd, and Denis O'Hare all returning, to name a few. Season 11 is reportedly going to star Joe Mantello, Lourd, Zachary Quinto, Russell Tovey, Leslie Grossman, Charlie Carver, Sandra Bernhard, Isaac Powell, O'Hare, and Patti LuPone.
Reports emerged Thursday, September 29, revealing some new information and secrets about "AHS: NYC," as well as some of Murphy's plans, including the season's official title. It will be getting a fall premiere and is said to be slotted into the Wednesday night spot as usual, per Deadline. But many fans have already found one major problem with it. 
The title is too generic for AHS fans
For longtime viewers, not having a cool name like "AHS: Murder House" or "AHS: Coven" is something that they immediately don't vibe with when it comes to Season 11. And they've been letting Ryan Murphy know on social media. 
"Fear City would have been a much cooler title for the season," blasted Redditor u/Whatshappeninfolks in a September 29 discussion thread. "Not crazy about this art direction but I will take whatever crumbs I can get," they said. On that same thread, u/ChiefWamsutta chimed in, "I wanted City of Nightmares because NYC is sometimes called City of Dreams." 
Meanwhile, on Twitter, @TheBGates wrote, "As my friend @Kenton_la said, 'AHS: NYC' is the laziest title ever." User @DylanJoseph95 said, "If the subtitle is NYC I'm not watching ...ok I'm going to still watch, but that's a horrible subtitle. Fear City sounds a lot better."
According to FX, "American Horror Story: NYC" will debut on October 19 and drop two episodes every week for the next four weeks after that. Series art posted on the "AHS" social media pages shows people in BDSM-like outfits and sporting spikes all over their bodies. One post, which shows a man on his knees wearing a bondage mask fitted with antlers, ominously says: "Succumb to your primal instincts." Further details on Season 11's theme are still lacking as of this writing.