American Horror Story Season 11 Finally Reveals Its Secrets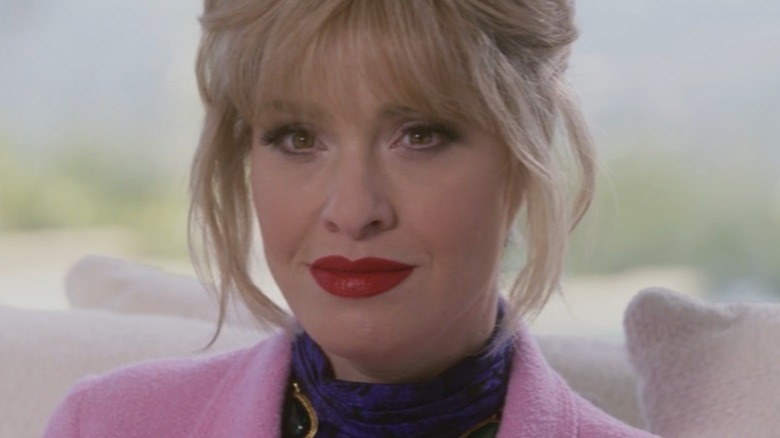 FX
"American Horror Story" has a long history of changing themes, actors, and settings. So far, fans have gotten a chance to peer into the twisted minds of Ryan Murphy and Brad Falchuck as they watch events unfold in a haunted house chock full of angry and vengeful ghosts, an asylum that is often visited by demons and aliens, a coven of witches, a carnival-style freak show, a hotel designed by a serial killer, and so much more. "American Horror Story" has even paid homage to 1980s slasher films with "AHS: 1984," as well as a season focusing squarely on the Biblical Apocalypse. Season 10 even attempted to juggle two different stories and plots, with one part involving vampire-like individuals while the second part deals with aliens and the United States government.
In other words, "American Horror Story" is all over the place, which makes anticipating the next season somewhat tricky. Not only does the story often change between "AHS" seasons, but the actors can often come and go. There are long-running mainstays in the series that have appeared several times, like Evan Peters, Sarah Paulson, and Kathy Bates. Still, fresh faces have ample opportunity to join the vaunted horror series. Luckily for fans of "American Horror Story," we now have confirmation of a cast, release date, and setting — and the premiere of Season 11 is much closer than one might expect.
Season 11 has an official release date, cast, and will be set in New York City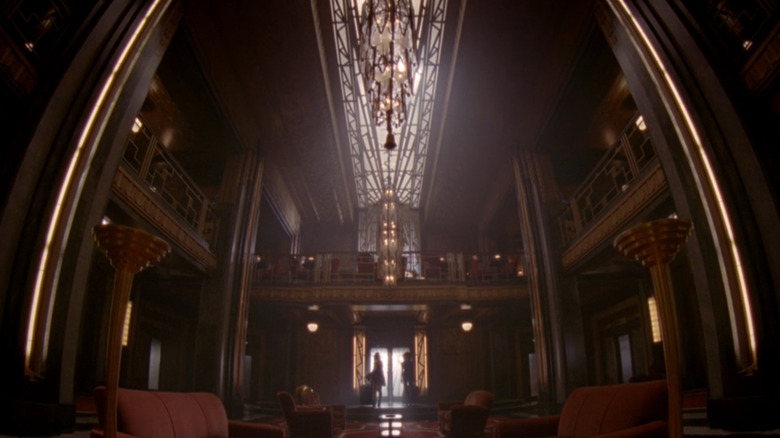 FX
According to TV Line, the next season of the popular show will be called "American Horror Story: NYC," and it will take place in the city affectionately known as the Big Apple. The current roster of stars for "AHS: NYC" is slated to feature Zachary Quinto, Charlie Carver, Billie Lourd, Leslie Grossman, Sandra Bernhard, Joe Mantello, Patti LuPone, and Denis O'Hare. For longtime fans of the series, quite a few of those names should be recognizable, so it seems as if Season 11 will feature several "AHS" alumni. Unfortunately, it appears as if Evan Peters and Sarah Paulson will be absent from this season, but then again, they may have secret roles. 
In an interview with The Wrap in February 2022, FX chairman John Landgraf teased the upcoming Season 11 by saying, "What I can tell you is that the concept for Season 11 is one story. It actually takes place in different timelines, but it's one subject, one story, with a beginning, middle, and an end, like many of the prior stories."
Luckily enough, there has also been confirmation of a release date, which is practically right around the corner, October 19. In addition, the first two episodes will premiere the same day on network television and be available the next day on Hulu. This is excellent news to have such a deluge of information regarding Season 11, considering that details have been relatively sparse up to this point. Hopefully, "AHS" fanatics are ready for another season. It will be interesting to see how the setting of New York City works within the "American Horror Story" franchise.