What Happened To Reid Ewing After Modern Family?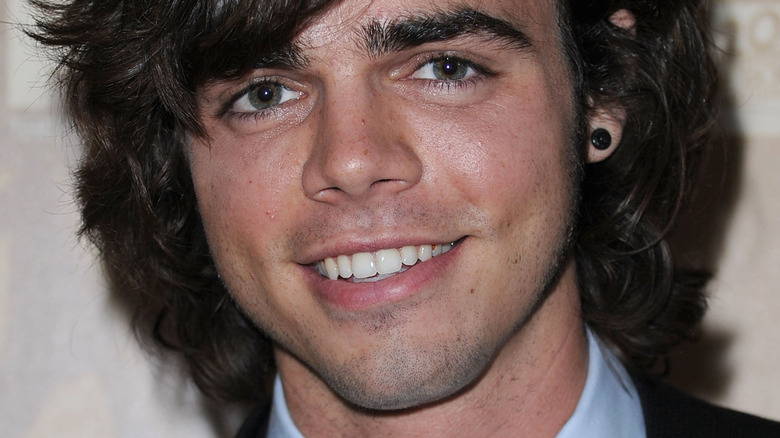 Frazer Harrison/Getty Images
If one were to combine a conventionally attractive Hollywood leading man and a self-effacing character actor, they would probably get Reid Ewing. If the name doesn't ring a strong bell, it's likely because Ewing commonly plays memorable but minor roles, most notably in the ABC sitcom "Modern Family." A contemporary update of the classic family comedy format, "Modern Family" subverted white, heteronormative expectations of what a family could be.
When the series begins, aging and agitated patriarch Jay (Ed O'Neill) is remarried to Gloria (Sofia Vergara), a much younger Colombian woman with a child of her own, while Cameron (Eric Stonestreet) and Mitchell (Jesse Tyler Ferguson) — a couple often seen as a milestone for mainstream gay representation — attempt to adopt a child. Meanwhile, Phil (Ty Burrell) and Claire (Julie Bowen) — perhaps appearing superficially as the most "normal" couple — deal with one of the most challenging trio of kids to ever hit the small screen. The quasi-mockumentary series ran for 11 seasons and became crowded with an innumerable amount of quirky side characters — with one of the most hilarious played by Reid Ewing.
Who was Reid Ewing on Modern Family?
Reid Ewing played Dylan Marshall, a role that — while initially unassuming — is arguably what propelled his career to its next step. At first glance, Dylan resembles a lot of TV bad boys — a wannabe rock star with a disaffected tone of voice and a penchant for pseudo-stoic stares. As he continuously dates, breaks up, and makes up with Phil and Claire's oldest daughter Haley (Sarah Hyland), viewers begin to realize that Dylan is much different than he appears on the surface — just not any more profound.
Ewing plays Dylan as a chill, dumb puppy dog who intensely feels emotions and isn't afraid to express them. A recurring joke over the series sees Phil eager to befriend Dylan in order to feel cool, with Dylan surprisingly enthusiastic about their odd friendship. He's not the perfect boyfriend, but he's certainly not the worst of Haley's boyfriends on "Modern Family." Ewing played Dylan sparsely throughout the first ten seasons before joining the cast as a series regular in season 11, becoming Haley's husband and father to their children.
What is he up to now?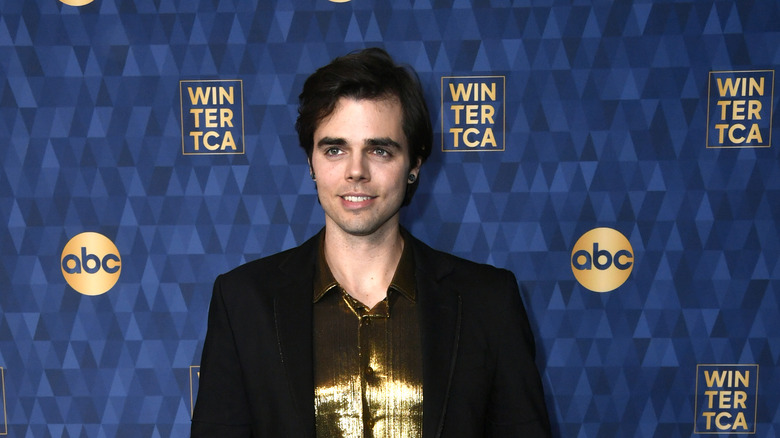 Frazer Harrison/Getty Images
Reid Ewing played Dylan Marshall for the last time in 2020, as the entire Pritchett and Dunphy lines took their final bow in the series finale. Since he started appearing on "Modern Family," it seems as though the 33-year-old actor has done a great deal of personal work. The undeniably handsome Ewing went through a dark struggle with body dysmorphia throughout ABC comedy's tenure, eventually leading to a nightmarish experience with plastic surgery that ultimately developed into an addiction. "I genuinely believed if I had one procedure I would suddenly look like Brad Pitt," Ewing expressed in 2015, admitting that the results of his first operations were "horrendous" (via HuffPost). Around the same time, he openly confirmed that he was gay (via The Wrap).
Post-"Modern Family," Ewing seems to be focusing on independent projects. He appeared in back-to-back short films with director Todd Lien, 2021's "Always Come In Second" and 2022's "Nest." He is currently working on a drama titled "Generation Angst," starring "E.T." and "Midnight Mass" alum Henry Thomas (via IMDb). The film follows a grunge musician trying to survive a devastating drug addiction. With such a promising project on the horizon, it seems as though Reid Ewing is embarking on an exciting new chapter in his already successful career.
If you or anyone you know is struggling with addiction issues, help is available. Visit the Substance Abuse and Mental Health Services Administration website or contact SAMHSA's National Helpline at 1-800-662-HELP (4357).