Modern Family Fans Agree That This Was Haley's Single Worst Boyfriend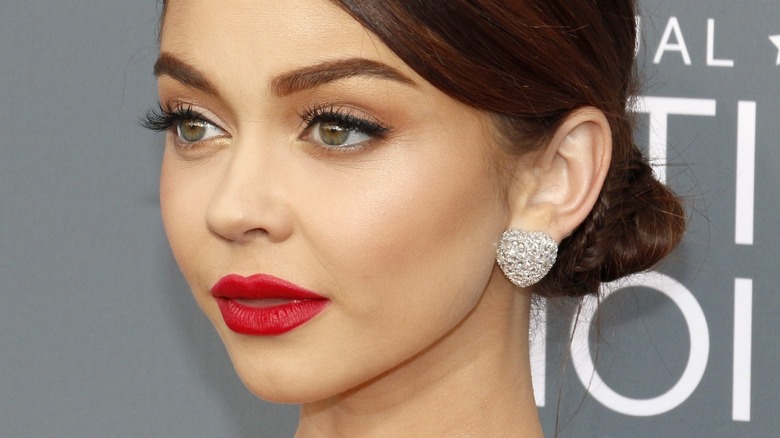 Tinseltown/Shutterstock
Haley Dunphy (Sarah Hyland), the eldest of the Dunphy children in ABC's "Modern Family," has quite a string of lovers over the course of the 11 seasons of the critically-acclaimed comedy series. In fact, her character's indecisive nature when it comes to choosing a partner and settling down forms the bedrock of her character, along with her signature Dunphy street smarts that help her land a successful job later on. 
Of course, the show itself often addresses Haley's long list of lovers and her promiscuity, in a light-hearted comic manner. For instance, in Season 6, Episode 5 ("Won't You Be Our Neighbor"), Claire (Julie Bowen) asks Luke (Nolan Gould) if he could "grab that little hoe (the gardening tool)." Luke, being Luke, grabs Haley at the command, to which she quickly says, "I don't think that's what she meant. Is it?" 
Given that Haley dates so many men who are so very different from each other, it only makes sense for fans to rank them and debate who is her best boyfriend, and who is the absolute worst.
Fans on Reddit almost unilaterally agree that the jean salesman was the worst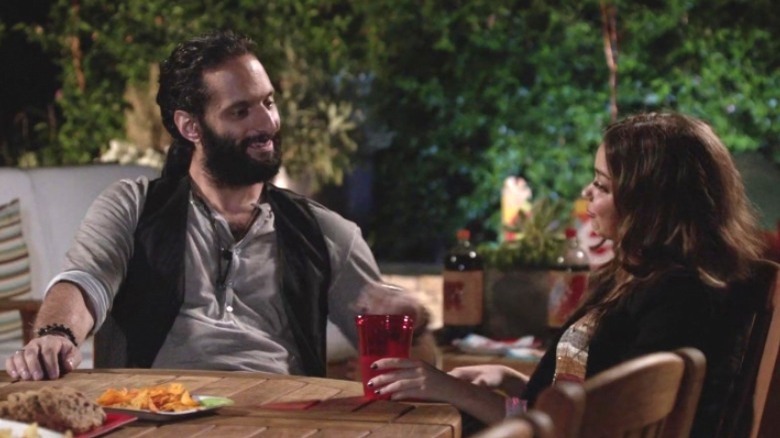 ABC
A post on the r/Modern_Family subreddit conducted a poll about the identity of Haley's worst boyfriend. While some fans voted for Andy (Adam DeVine), the long-lasting and confusing crush she has that sadly never sees fruition, some voted for Dylan (Reid Ewing), whom she ends up marrying. However, the votes absolutely piled on Kenny, the jean salesman with whom Haley has a short fling. 
Of course, Kenny isn't just any other boyfriend of Haley's. In actuality, the only reason that Haley dates him is to get on her parents' nerves. In addition to the fact that Kenny (Jason Mantzoukas) is significantly older than her, additional differences between the two make a long-term relationship unlikely to work out. Things get out of hand when she decides to leave with him, again to infuriate her parents, but ultimately, she decides to come back, out of her own volition.
The poll also saw a large number of fans vote for the TV weatherman Rainer Shine (Nathan Fillion). Although Rainer is also quite a bit older than Haley, their relationship troubles were not quite as problematic per se. However, fans still found issues with the way that the brief relationship formed. For example, a comment by u/reflectiveruse reflected this: "The weirdest thing to me is that Rainer met her through Phil, and actually assumed that Phil was setting them up together. And mostly everything else was really odd, like Haley parenting his daughter (who's less than ten years younger than her) and Rainer proposing after several months just because he didn't want to be single in his late 40s."
Sarah Hyland is very different from her Modern Family character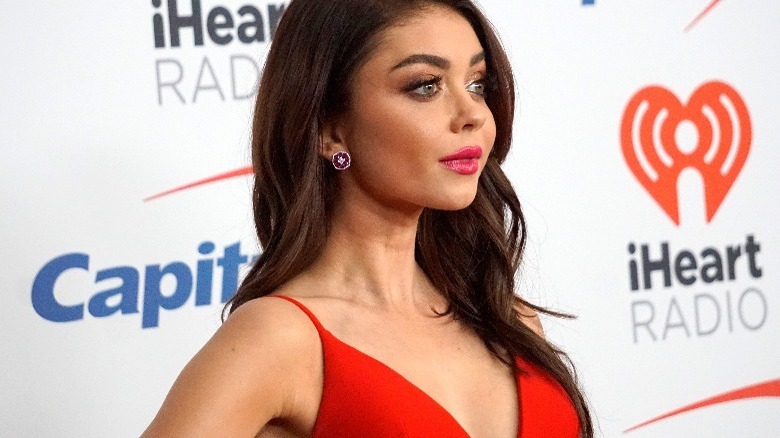 Kathy Hutchins/ Shutterstock
While fans have loved Sarah Hyland's performance as the wild yet sweetly naive Haley Dunphy in "Modern Family," the actress once said that she is not like her in real life at all. In a conversation with Glamour in April 2020, Hyland revealed that she is, in fact, much more like her on-screen mother, Claire. "As for Haley, I thought she was funny, but I didn't relate to her a lot," Hyland said. "I don't know how she goes about life because I'm more like Claire. I think the only time I ever really connected with Haley was the episode where she's not good at cooking."
Given how Haley's signature naivete, and apparent lack of intellect (compared to her sister Alex), define her character, most fans assume Hyland to be the same way as well. The truth, however, seems to be far from it. "It was so interesting when people would meet me in person, because they had this idea of how I was supposed to be," Hyland said. "A lot of times I would hear, 'You're so much smaller in person!' Or, 'You're smarter than she is. You can carry a conversation.' People forget you're not like your character."