Failed Auditions That Cost Actors A Major Role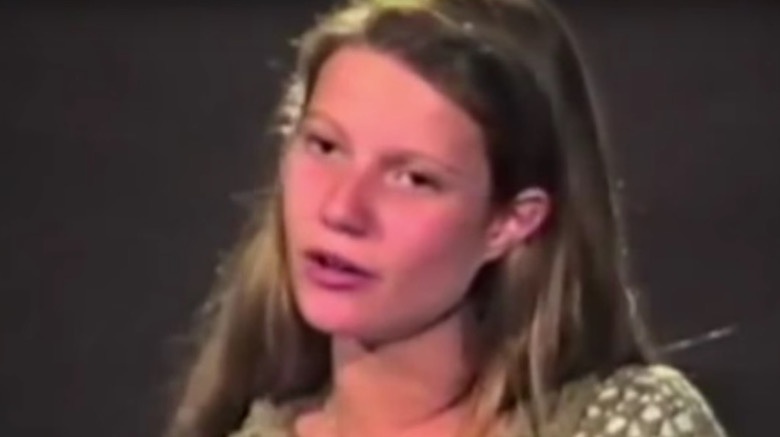 Hollywood is brutally competitive. There are more actors than parts, and when you're trying to get a career going, rejection is par for the course—in fact, it can sometimes feel like the vast majority of the course. Maybe they just weren't right for the part, or maybe they provided a characterization that was incredibly tone-deaf, but for whatever reason, these future stars failed their auditions for major movies. (But don't worry—they all eventually did just fine.) 
Robert De Niro for "The Godfather"
De Niro auditioned for the first Godfather movie, attempting to land the role of Sonny Corleone. James Caan got that part, but De Niro got a callback for The Godfather Part II, in which he played the young Vito Corleone. It was worth the wait: He won a Best Supporting Actor Oscar for his trouble.
Seth Rogen for "The Office"
Rogen had a bit of a dry spell between the critically-acclaimed but low-rated Freaks and Geeks getting cancelled in 2000 and The 40-Year-Old Virgin in 2005. One of the roles he auditioned for during that period was creepy office sycophant Dwight on The Office. Rainn Wilson got the part; Rogen went on to become an A-list actor and writer.
Scarlett Johansson for "Jumanji"
This future Avenger started out as a child star—her first big-screen role came when she was just 9 years old, in the 1994 Rob Reiner fantasy comedy North. The following year, ScarJo missed out on Jumanji to fellow child star-turned-successful adult actress Kirsten Dunst.
Kurt Russell for "Star Wars"
Unfortunately for Kurt Russell, he auditioned for the soon-to-be-iconic role of Han Solo against Harrison Ford, the only actor of the era who was more effortlessly cool than Kurt Russell.
Josh Hutcherson for "The Amazing Spider-Man"
Pretty much every young actor between the ages of 18 and 30 probably had a legitimate shot at playing Peter Parker (and his alter ego who shoots spiderwebs). Josh Hutcherson had just filmed his first Hunger Games movie when he showed up for this audition, and one franchise would have to do; in spite of Hutcherson's decent screen test for 2012's The Amazing Spider-Man, Andrew Garfield got the part.
Bob Odenkirk for "The Office"
Bob Odenkirk (Mr. Show, The Ben Stiller Show) was already a comedy legend when he auditioned for the lead role of boss Michael Scott on the American remake of The Office. He lost out to Steve Carell, at the time best known as a correspondent on The Daily Show. Odenkirk must have been pretty close to getting the gig, because in the show's final season he guest-starred as an eerily Michael Scott-esque boss at an office where Pam lands an interview.
Gwyneth Paltrow for "Jurassic Park"
Steven Spielberg cast Paltrow in a bit role in Hook, and two years later he threw her another bone, giving her an audition for his surefire dinosaur blockbuster. The future Oscar winner apparently just wasn't as good as Laura Dern.
Brad Pitt for "Backdraft"
Handsome? Sure. Talented? Absolutely. But this was 1991, and casting directors hadn't yet seen Brad Pitt's full potential yet. After auditioning him for Backdraft, they went with the Brad Pitt of 1991, Billy Baldwin.
Tom Selleck for "Raiders of the Lost Ark"
It's probably one of the most famous Hollywood "what ifs": Tom Selleck was offered the role of Indiana Jones, but had to turn it down because he couldn't get out of his schedule filming Magnum, P.I. Some guy named Harrison Ford did okay, we guess. But oh, what could've been! (Indiana Jones would've had a killer mustache, for example.)
Jeremy Sisto for "Titanic"
Jeremy Sisto was hot off his appearance as Elton in Clueless when he auditioned for Titanic, and although today it's impossible to imagine anyone but Leonardo DiCaprio yelling about being king of the world in the James Cameron blockbuster, it's still fascinating to watch his screen test with Kate Winslet. A few years after whiffing on this role, Sisto landed a gig on Six Feet Under and went on to star in Law & Order and Suburgatory, as well as a long list of films.