Modern Family's Reid Ewing Recalls Feeling Like An Outsider On Set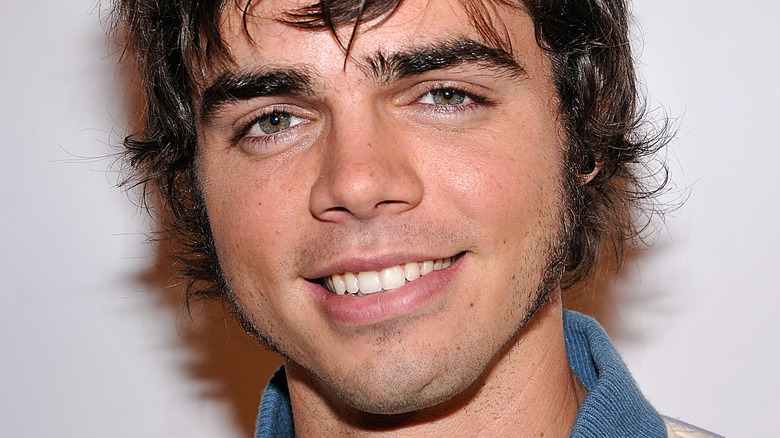 Michael Tullberg/Getty Images
It would seem that being on a show as inclusive and diverse as "Modern Family" would make any actor feel welcome. But for Reid Ewing, who portrayed Dylan Marshall in the series, that wasn't always the case. 
From 2009 to 2020, "Modern Family" chronicled the hectic lives of three different Los Angeles families that made up one big extended family. With its diverse cast, mockumentary style, and sharp humor, the show provided sitcom and television fans with a fresh kind of chaotic comedy that helped the series soar past its competitors. That acclaim helped the show stay on top of ratings throughout its 11 seasons while also giving it a boost during award season, with the series having garnered 22 Emmy awards and a Golden Globe during its run (via IMDb). 
Aiding in the show's success is its beloved ensemble cast, with such names as Ty Burrell, Sofia Vergara, and Ed O'Neil bringing the show's varied and comedic cast to life. Among the cast members who kept audiences laughing was Ewing as the dim-witted but well-meaning Dylan — one of Haley's (Sarah Hyland) main love interests. While Dylan became more and more of a welcome presence on the series, it certainly took time for him and the Dunphy family to acclimate with one another. As it turns out, Ewing's time on the show saw similar discomfort.
Ewing doesn't consider himself close with the cast
It's hard to imagine "Modern Family" without Dylan Marshall. The character's transformation from a comic relief into Haley Marshall's (Sarah Hyland) husband is satisfying to watch. During that time, however, actor Reid Ewing revealed that he never became part of the close-knit circle of co-stars.
When asked by Instinct Magazine if he is close to the other "Modern Family" cast, Ewing responded, "No. I was a bit of an outsider there. It was probably intentionally on my end ... I had a lot of fun acting in 'Modern Family.' I would've liked to have been friends [with the main cast], but that's not how friendships work ... If I was a main character from day one, I think I would've been closer with them. But most of them were really friendly. I was really appreciative of Ed O'Neil and Julie Bowen. They were empathetic to my position and were always supportive and nice." 
Then again, it's hard to blame Ewing for being in this mindset. While the actor initially believed he would strictly be a recurring character, his expanded time on the series — which saw him eventually becoming the father to Haley's children — came as a surprise down the line. "I had no idea that I was going to be on the show [the whole time]," Ewing told Instinct. "If I knew I was going to be a lead character in the last two seasons, I would've prepared more for it."