NCIS Hawai'i Season 2 Episode 2 Recap: Love Is In The Air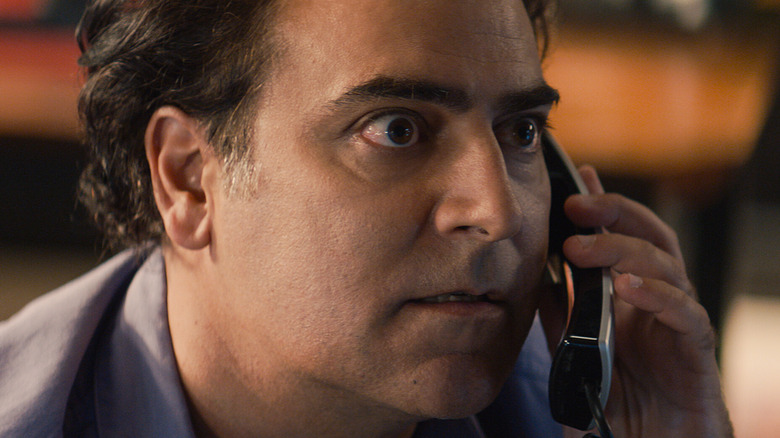 CBS
Contains spoilers for "NCIS: Hawai'i" Season 2, Episode 2 — "Blind Curves"
After the whole Herman Maxwell (Michael Weston) debacle during the "NCIS: Hawai'i" Season 2 premiere, Jane Tennant (Vanessa Lachey) and her team are back to solving their own military-based crime on the island. Episode 2, titled "Blind Curves," follows the gruesome discovery of a Marine's body after it is crushed in the back of a car in a junkyard. Medical Examiner Carla Chase (Seana Kofoed) quickly discovers that the Marine died from a headshot wound first, and also has traces of a chemical in his lungs. After tracing his phone records to a woman named Lani Jones (Tristyn Lau), Kai Holman (Alex Tarrant) and Jesse Boone (Noah Mills) catch her street racing.
In fact, the Marine was leaving the military to be with Lani. This information and other evidence from Ernie Malik (Jason Antoon) about a Toyota Supra leads the team to an illegal chop shop, where they find a bullet hole in the car painting room. All signs point to a man named Solomon De La Cruz (Robby Ramos), as he has an extensive criminal history and was Lani's ex-lover. However, Cruz has an extreme allergy to car paint, making him even being in the room with the Marine as he was shot impossible.
"Blind Curves" proves to be pretty thrilling for fans with a focus on street racing. Jesse is hilariously a big fan of the "Fast & Furious" franchise, making comments referencing the films throughout the investigation. The end of the episode even features quite a chase to catch the real killer.
How it ends and what we learn about Jane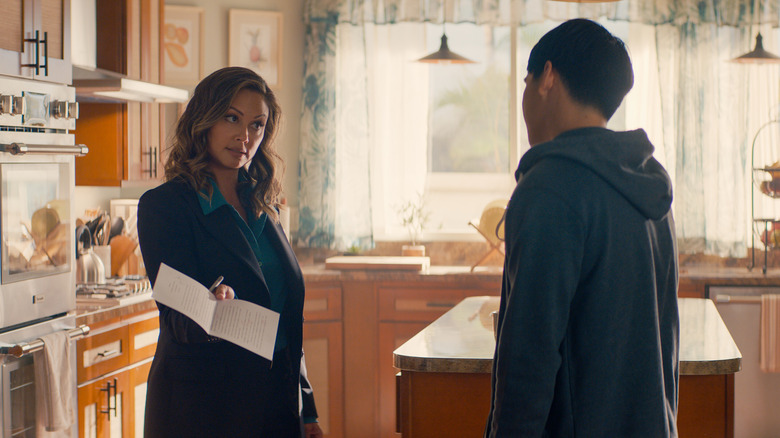 CBS
Since there's no way that Cruz could have been part of the murder, although he frequents the chop shop, Ernie and the team manage to trace it back to the real original owner, who's unfortunately bedridden. He is being taken care of by none other than Lani. The entire team heads to her place for the arrest but, as a street racer would do, she flees in her car and is pursued by Kai on a dirt bike, with Jane and Jesse following closely behind by car. Jesse is ultimately able to pull a racing move on Lani that she gave him a tip on earlier in the episode, disabling her car and allowing Kai some time to whip the dirt bike in front of Lani's driver-side door.
Additionally, throughout the episode, there's a focus on Jane's personal life at home. Things sort of get tense between her and her son Alex (Kian Talan). He begins secretly dating someone and gets a C+ in a class that he usually aces, worrying Jane. Their conversation doesn't go too well either, with Alex seemingly reaching an age where he just wants Jane to loosen her grip and trust him. This idea is reinforced by Jane's ex-husband, Daniel (Anthony Ruivivar). It's unclear how Jane and Alex will be moving forward, but she and Daniel appear to still have a healthy co-parenting relationship by the end of the episode.
Kate and Lucy reveal their relationship to Kate's boss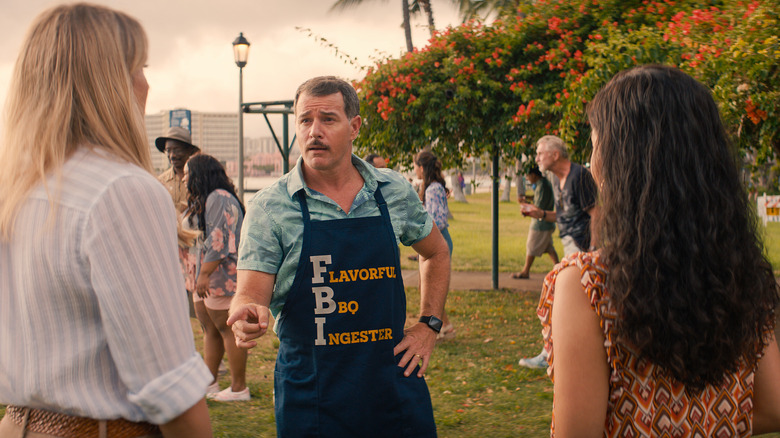 CBS
Another important focus of "Blind Curves" is the continued romantic relationship between Kate (Tori Anderson) and Lucy (Yasmine Al-Bustami). Throughout the episode, Kate is a little stressed because she intends to inform her boss, FBI ASAC Michael Curtis (Derek Phillips), of her and Lucy's relationship. Lucy is a little worried only because it could affect Kate's position as liaison to the "NCIS: Hawai'i" team, but she remains supportive and confident otherwise. Kate runs into Jesse later on, revealing that the meeting with Curtis went well, although he assumes that her significant other is a man while asking Kate to bring Lucy to an FBI team barbeque. Fortunately, Curtis reacts well to see that Kate's relationship is with another woman, welcoming Lucy to the FBI family near the end of the episode.
All signs bode well for Kate and Lucy, and fans have been supportive of their relationship as well since the end of Season 1 (via Reddit). Anderson also explained in a recent interview with TV Insider that the show will continue to explore the work-life balance that Kate and Lucy have to face in their relationship moving forward. This is one of the first big steps in managing that.
When will NCIS: Hawai'i Season 2, Episode 3 air?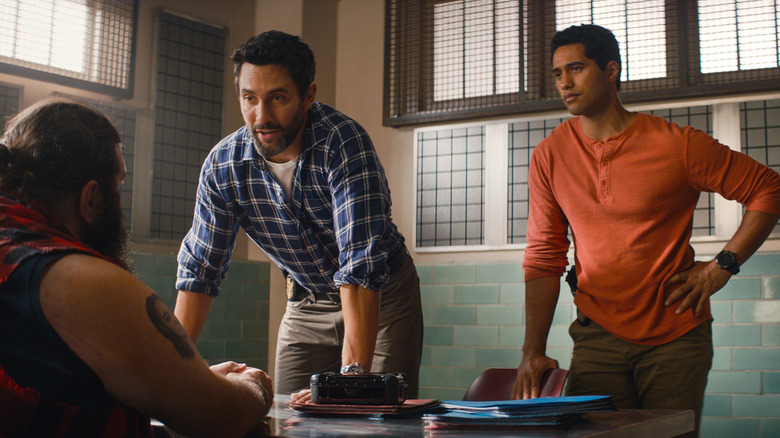 CBS
Season 2, Episode 3 of "NCIS: Hawai'i" will air on Monday, October 3 at 10/9c on CBS, directly after the third episode in Season 20 of "NCIS." The episode will be titled "Stolen Valor," and based on the short teaser that fans received at the end of "Blind Curves," things are looking to be dangerous. Episode 3 seems to involve the death of a Navy imposter, and Kate might put herself in serious trouble trying to find the killer. This would again test the work-life relationship between her and Lucy, and hopefully, they can manage their feelings for each other to make decisions that won't put the team in jeopardy. It will also be interesting to see if Jane can patch things up with Alex, and there may be a possibility that she and Daniel are progressing in a healthy direction.
In general, fans can expect a familiar tone and pace throughout the rest of Season 2, according to "NCIS: Hawai'i" creators Jan Nash and Christopher Silber. They told Looper that they know what fits, and they've seen it in Season 1. "More of the same. We know what we like in the show, and it was there in the episodes from last season," Nash explained. Only time will tell as Season 2 of "NCIS: Hawai'i" continues.