NCIS: Hawai'i Fans Can't Get Enough Of This Kate And Lucy Moment In Season 2 Episode 2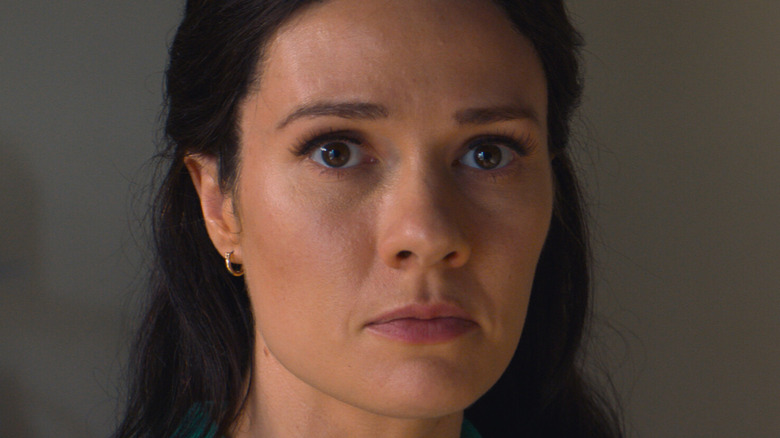 CBS
The "NCIS" stable of television shows is a sprawling franchise that has seen several different iterations, but the nicest of all locations has to be the one featured in "NCIS: Hawai'i" — for obvious reasons. As where all "NCIS" shows typically take place in and around naval bases, the one set in Hawai'i will naturally highlight one of the most friendly environments in the world, at least when the crew from "NCIS: Hawai'i" isn't hunting down brutal criminals and investigating breaches of security.
Hawai'i is important to the Armed Forces of the United States, and by extension the Naval Criminal Investigative Service, because it plays host to the Pacific Fleet of the U.S. Navy. Operations launched from Hawai'i generally end up in and around Asia, and the famous Pearl Harbor base is also located there. Now in Season 2, "NCIS: Hawai'i" has seen a cross-over event for its premiere episode, while the second episode features the burgeoning relationship between Kate Whistler (Tori Anderson) and Lucy Tara (Yasmine Al-Bustami), which is put on full display at a picnic with friends and co-workers. It is this aspect of Episode 2 that shows off a tender moment between Lucy and Kate, and one that fans cannot get enough of.
Fans love Kate and Lucy hugging and sharing a kiss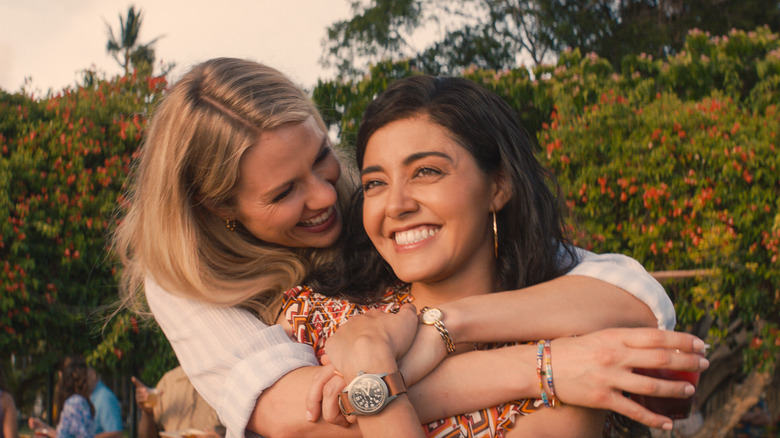 CBS
As mentioned earlier, one of the plots of Episode 2 revolves around Kate and Lucy, who originally started off as friends but soon quickly fell into a relationship. This particular episode has the two officially announce their coupling, and Kate is somewhat nervous about introducing Lucy to her other friends. However, there is a loving embrace between the two that has absolutely been a hit with some fans of the television show, and they have wasted no time in taking to social media to express their thoughts and opinions.
Converging over on Twitter, @Connor_Eagles posted a GIF of Kate and Lucy hugging and smiling, and used the #KacyForever hashtag, which is a fan name for their relationship. Similarly, @astersletters posted the same GIF and said that their heart is full and that they absolutely love the couple. User @HBKgirl28 stated that they want to be as happy as Kate and Lucy are in this particular episode, while @hauntedconfetti said, "what you don't understand is that those little moments lucy and kate share are truly important apart from their kisses because it really shows how a relationship is built (then them being a wlw couple is cherry on top)." Another fan named @anneluv17 probably summed up the sentiment the best by saying, "The song choice [though]. Their smile, the kiss on the cheek, the back hug ... ohhh my the perfection."
Needless to say, it seems as if fans have quickly fallen in love with Kate and Lucy, and are looking forward to seeing their relationship continue to blossom.