NCIS Season 20 Episode 2 Recap: Who's Your Daddy?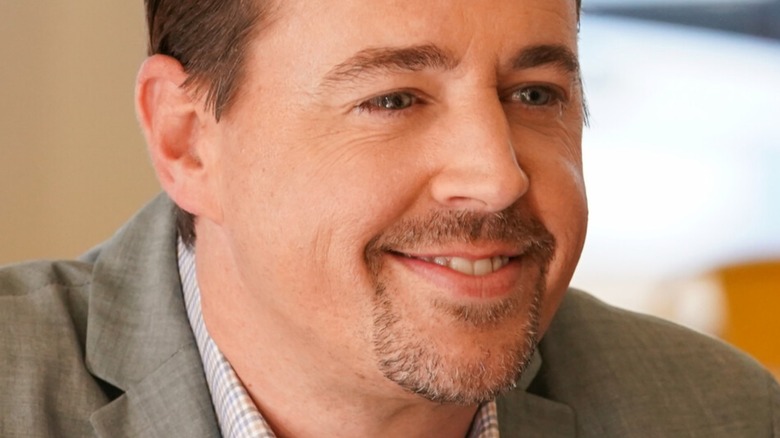 Bill Inoshita/CBS
The second episode in Season 20 of "NCIS" is here, and the full team is completely back-in-action after clearing Alden Parker (Gary Cole). They officially put "The Raven," who is revealed to be Herman Maxwell aka Jason Hearns (Michael Weston), behind bars during the season premiere and the premiere of "NCIS: Hawai'i" Season 2. During Episode 2, entitled "Daddy Issues," the team follows up on the report of a dead body found inside a Navy storage facility that holds various high-value items. Upon further investigation, Parker, Timothy McGee (Sean Murray), Jessica Knight (Katrina Law), and Nick Torres (Wilmer Valderrama) discover that the vault the deceased robber and his escaped accomplice were trying to rob is hilariously full of barrels of U.S. government cheese.
The cheese doesn't matter as much as how the robbers got access without tripping any alarms, as the security software should be uncrackable. The only way they could get in would be through the original encryption key, which was made by none other than a dad named Carter Landgraff (Kash Abdulmalik) who volunteers at the school McGee's kids go to. After a car bomb nearly kills Carter, McGee, and Torres, the team suspects Carter's innocent demeanor is an act. Ultimately though, Carter proves as naive as he is intelligent; two other criminals have taken advantage of his skills.
The episode follows McGee the closest, giving fans a deeper look into his personal life and allowing him to lead the case, given his connection to Carter. However, the reveal takes an interesting twist.
How the episode ends and what we learn about McGee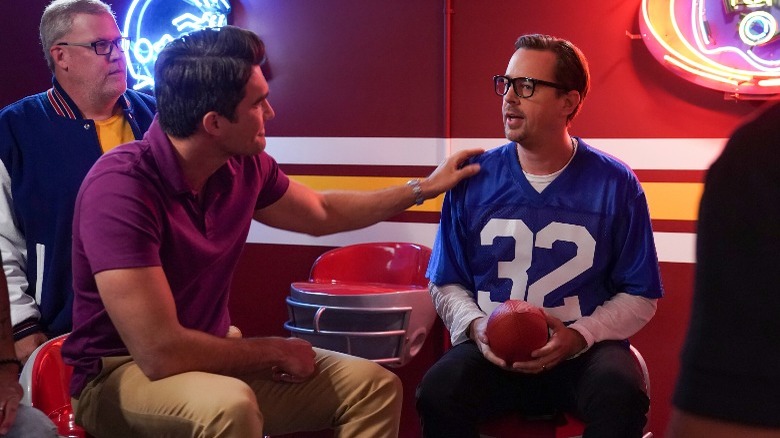 Sonja Flemming/CBS
Carter also reveals through interrogation that he gave his laptop to a friend named Kingston Reinhardt (Noah Staggs), a known gangster, in the hopes that he could help Carter locate a stolen $250,000 that he had kept in a crypto investing account for a school fundraiser. Reinhardt tried to help, but took advantage of Carter's security code to accidentally break into the cheese vault when they were looking for guns. Reinhardt coincidentally died only hours later on the same day the car bomb nearly killed Carter, meaning the real suspect who stole the money was still out there. McGee then attends a school dad get-together, chasing another suspect named Owen Belfort III (Peter Porte).
Ultimately the real criminal isn't Owen, but rather the barista named Sam who works at the juice bar that Carter frequents. Sam's real name is actually Hans Bjurstrom (Erik Heger), a rogue foreign agent looking to cash in on Carter's money to retire and sneak away into a quiet life.
McGee and the team even find the money, now $527,000, which they awarded back to the school fundraiser to meet Carter's financial goal. By the end of the episode, McGee creates a friendship with Carter, even after being initially hesitant. In fact, the focus on McGee in "Daddy Issues" shows that he actually struggles with making friends, and he's now made a new one outside of work.
When does NCIS Season 20, Episode 3 air?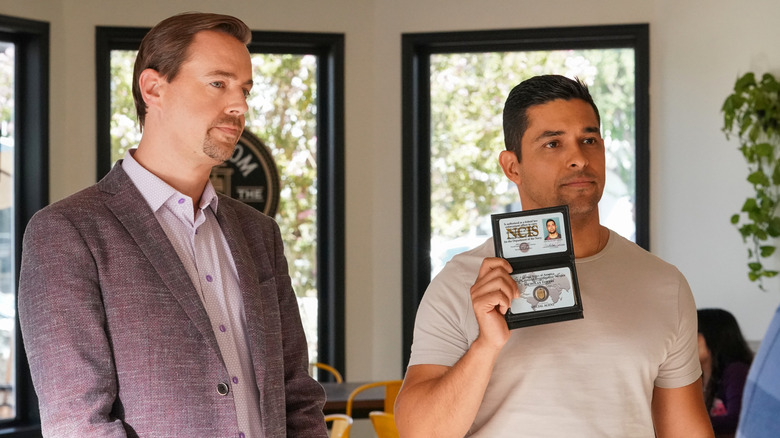 Bill Inoshita/CBS
The third episode of "NCIS" Season 20 will air on Monday, October 3 at 9/8c on CBS. It will be interesting to see where the third episode will take the team. Based on the preview for the episode that was teased at the end of "Daddy Issues," it looks to be a case surrounding valuable artifacts — which feels very "National Treasure," something that Jessica references during Episode 2. 
Either way, there will likely be some development in the personal lives of the team, maybe more specifically the romantic relationship between Jessica and Jimmy, which has now been referenced in both Episodes 1 and 2 of Season 20. During Episode 2, Jimmy stumbles over his words when Parker mentions him and Jessica working in a professional capacity, desperately trying to hide their relationship as they have not yet told the team.
However, per Episode 1 this season, Torres knows and hasn't said anything. At least aside from giving Jessica some grief about it. Either way, based on the emphasis on family during Episode 1 and then the focus on McGee's personal life during Episode 2, it appears that "NCIS" will be giving fans more insight into the lives of their favorite characters. It's exciting. As Brian Dietzen has told Looper, we can expect "NCIS" to continue working on developing character arcs.