Alec Baldwin's Attorney Casts Doubt On Criminal Indictments In Rust Shooting, Despite Recent Revelations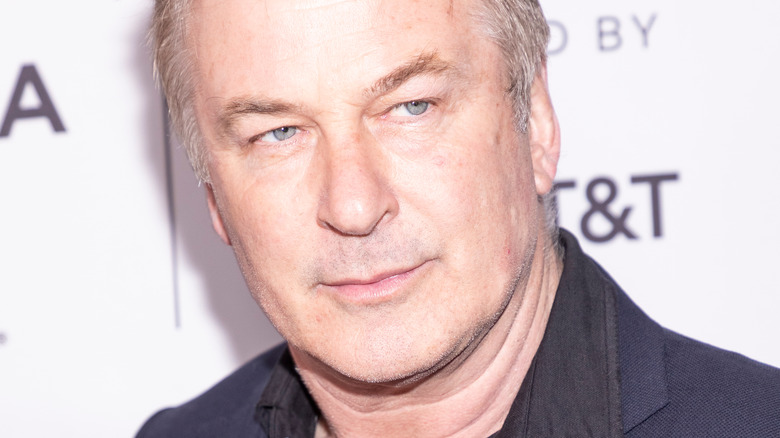 Sam Aronov/Shutterstock
On Monday, September 26, it was revealed that charges could soon be coming for Alec Baldwin and several others involved in the 2021 shooting death of Halyna Hutchins on the set of their movie "Rust" — with a district attorney in New Mexico officially making an emergency funding request to carry out the case, CBS News reports. But Baldwin's legal team is saying not so fast. 
According to lawyer Luke Nikas, who represents the "30 Rock" actor, media outlets have been drawing "false conclusions" about the ongoing criminal investigation into the October 21, 2021 incident, causing people to believe that he and others will soon be charged, when — at least to Baldwin's team — that doesn't appear to be happening. 
First Judicial District Attorney Mary Carmack-Altwies made an emergency funding request last week for $635,500 to continue the "Rust" probe and foot whatever bill was necessary for charges to be filed (per CBS News). "We are within weeks, if not days, of receiving the final report from the sheriff's office," Carmack-Altwies told the New Mexico Board of Finance on Sept. 20. "It's become apparent that we will be potentially charging between one and four people with criminal charges and each of those charges will probably include some variation of our homicide statute," she explained. But Baldwin's team insists that the public is being misled.
Baldwin lawyer claims DA's office isn't close to charges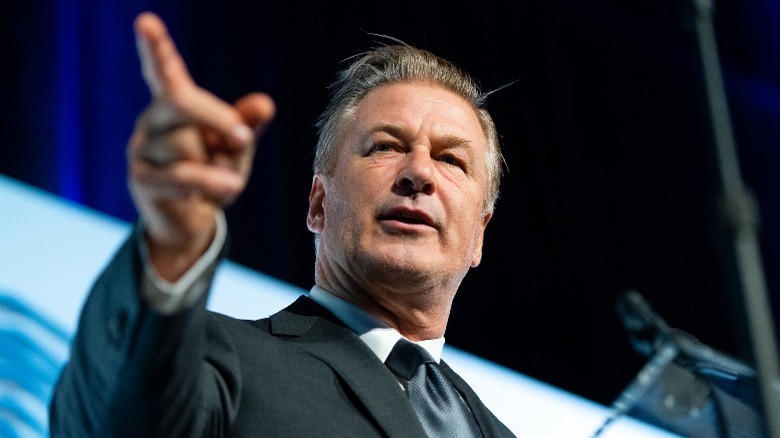 Jeffrey Bruno/Shutterstock
While the Santa Fe DA's office may be reporting that charges could soon be coming for Alec Baldwin and others involved in the Halyna Hutchins shooting, his legal team insists that the media is drawing "false conclusions" about the case and wrongly implying that he'll be targeted. 
"During my communications with the DA's office just a few weeks ago, after the August 30 funding request was submitted, I was told that it would be premature to discuss the case because they had not yet reviewed the file or deliberated about their charging decision," said attorney Luke Nikas in a statement to Deadline. "It is irresponsible to report otherwise," he told the site. "The DA has made clear that she has not received the sheriff's report or made any decisions about who, if anyone, might be charged in this case." 
Baldwin, 64, has long maintained his innocence and repeatedly claimed that he did not fire the Pietta Colt .45 revolver that was involved in the Hutchins shooting — but rather it misfired during a scene rehearsal after not being checked properly. The armorer on the film, Hannah Gutierrez-Reed, and assistant director David Halls have both gotten blamed for the incident, with Baldwin and others saying they didn't follow proper protocols for checking weapons on set. Baldwin told CNN back in August 2022 that the shooting had "taken years off" his life and derailed his acting career. "There is just this torrent of people attacking me who don't know the facts," he said, noting how his heart also aches for Hutchins' family. "That she died, that's the worst thing of all," Baldwin reflected. "Somebody died, and it was avoidable. It was so unnecessary. Every day of my life I think about that."