14 Movies Like To All The Boys I Loved Before Every Teen Needs To See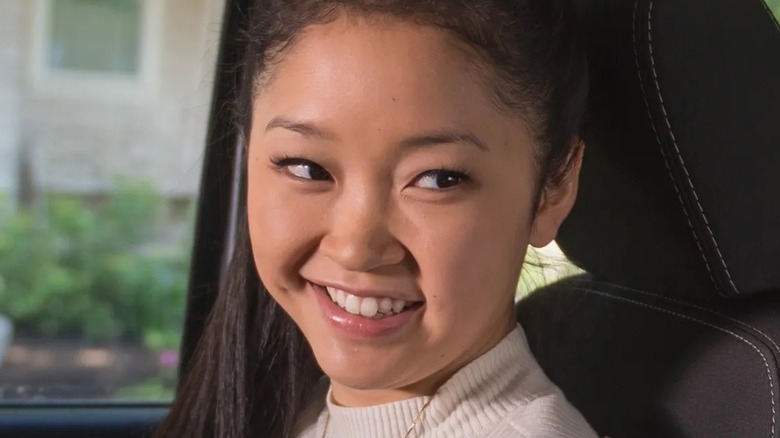 Netflix
"To All the Boys I Loved Before" is the first film in a trilogy of teen romantic comedies by Netflix. The movies, and books they're based on, follow Lara Jean Covey (Lana Condor) as she deals with the aftermath of her sister, Kitty (Anna Cathcart), sending out her secret, never-meant-to-be-seen love letters that she wrote throughout her life. The incident results in Lara Jean fake dating her ex-best friend's boyfriend, Peter (Noah Centineo), so he can win his now ex-girlfriend back. However, their plan backfires, and the two start dating for real, dealing with the problems that crop up in high school relationships.
Over the course of the three movies, Lara Jean and Peter deal with jealousy, miscommunication, and the realization that they may not get to go to the same college as they planned. Nothing out of the ordinary for a teen film, which makes it sound like their story is predictable. It is anything but. While their time together encompasses many of the same themes audiences know and love in the genre, they give strangers to lovers an entirely new meaning with their fake-to-real relationship.
With the success of the films, fans of "To All the Boys" are in the market for other movies that give the same energy as the Netflix trilogy. Here are 14 recommendations for your next movie night if you loved Lara Jean and Peter's journey. 
The Kissing Booth Trilogy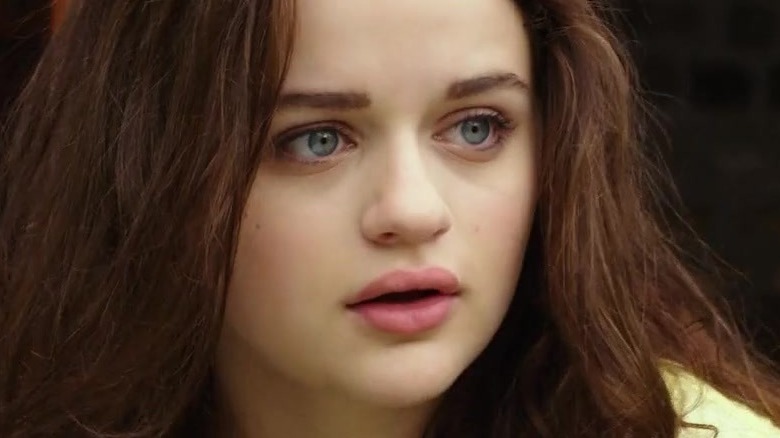 Netflix
Fans of "To All the Boys" need to watch the other iconic Netflix teen rom-com trilogy, "The Kissing Booth." Based on a series of books by Beth Reekles, two of which came out after the success of the first film, these are great movies for teens that loved Lara Jean and Peter's journey. They follow Elle Evans (Joey King) as she falls in love and starts a relationship with her best friend Lee's (Joel Courtney) older brother, Noah (Jacob Eldori). He's a popular football player, set to graduate high school and head off to Harvard, while Elle is an unknown among the student population until she and Lee break through with their charity kissing booth. 
Like "To All the Boys," there is a set of rules she and Lee follow as best friends. These include not dating Noah, going to the same college, and telling your best friend all your secrets. These rules are tested (and added to) throughout the trilogy, and are one of the main sources of conflict between the two friends. There are struggles over where to go to college, with Elle initially picking Harvard to stay with Noah, but ultimately going down her own path like Lara Jean. 
10 Things I Hate About You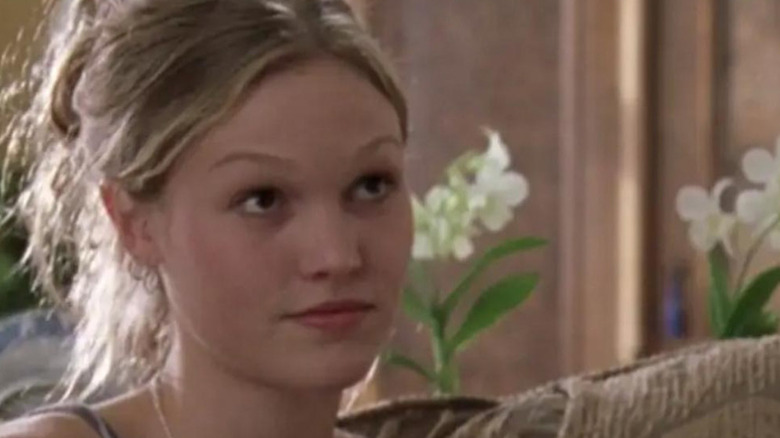 Buena Vista Pictures
"10 Things I Hate About You" is one of the best teen films of all time. It follows Kat (Julia Stiles) as she falls for bad boy Patrick (Heath Ledger), only to find out he was being paid off the whole time by her younger sister Bianca's (Larisa Oleynik) boyfriend Joey (Andrew Keegan). Kat is a very headstrong senior who had opinions that were ahead of her time, but she lets herself grow close to Patrick as he makes grand gestures with the help of the school's marching band.
Everyone but Kat is aware of the true nature of their almost-relationship. She is crushed when it's revealed, much like how Lara Jean feels when she finds out that Peter wasn't waiting for her in the hot tub in "To All the Boys I Loved Before;" he was waiting for his ex-girlfriend Gen (Emilija Baranac). That night was what started the real relationship between Lara Jean and Peter. Finding out what was actually supposed to happen feels just as crushing as when Kat finds out Patrick was paid to care about her. Both guys have the moment of realization that their feelings became real, giving the couples the happy endings they were meant to have, but without the heartache first.
The Last Song
While Lara Jean and Peter don't have a summer romance on the beach, fans of the trilogy are still sure to love "The Last Song." Ronnie (Miley Cyrus) has the summer of her life when she is shipped off to spend it with her father, Steve (Greg Kinnear), in the small beach town he lives in. After her parent's divorce, Ronnie and her little brother Jonah (Bobby Coleman) don't see their dad often, but their parents want that to change because Steve has been diagnosed with a terminal illness. 
Ronnie meets Will (Liam Hemsworth), a popular boy from a well-off family, and the two hit it off. Like Lara Jean and Peter, they struggle with college decisions, how people view their relationship, and the conflict they encounter. Ronnie has been accepted to Julliard as a talented pianist but has no interest in attending, while Will is meant to go to Vanderbilt and follow in his family's footsteps despite desperately wanting to attend Columbia. 
Lara Jean and Ronnie are two sides of the same coin. Both struggle with losing a parent, feeling adequate enough for their boyfriends because of social standing, and working through an important decision that will impact the people they love.
The DUFF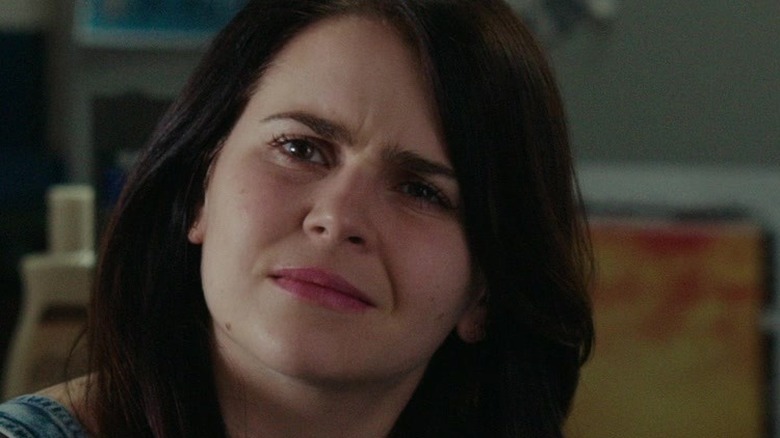 Lionsgate
Many teen films are about "unpopular" girls ending up with "popular" guys. But, how many are about the popular guy helping the unpopular girl win over her crush, only for them to fall for each other instead? This is exactly what happens to Bianca (Mae Whitman) and Wesley (Robbie Amell) in "The DUFF." As the plot moves along, Bianca loses her friends, crush, and new crush all before things turn around at the school dance.
"The DUFF" is similar to the first "To All the Boys" movie in that Peter and Wesley both realize in the end that their popular girlfriend isn't what they want anymore. Both films feature a jealous girlfriend that will do anything, including release a scandalous video, to put down the "threat" to their relationship. While the video in "To All the Boys" is easily pulled down with the help of Lara Jean's sister Margot (Janel Parrish), Bianca isn't as lucky. Her video also doesn't include the same type of content that Lara Jean's does, unless roleplaying with a mannequin in a clothing store crosses the same line.
Sierra Burgess Is a Loser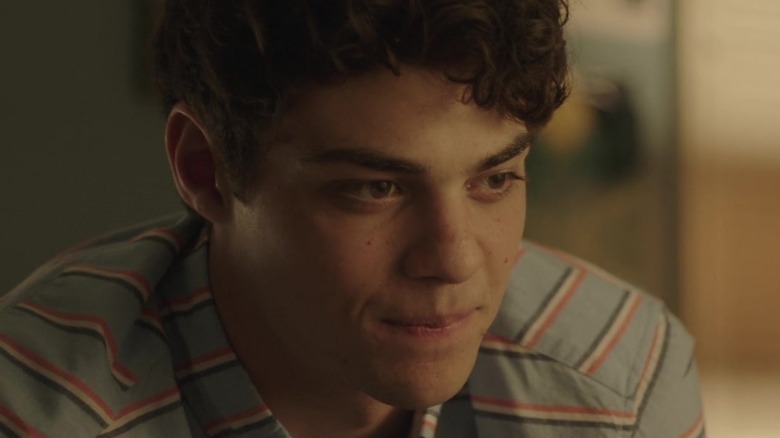 Netflix
Noah Centineo fans can follow his career in another Netflix original film that has similar themes. "Sierra Burgess Is a Loser" stars Shannon Purser as Sierra, a girl considered a "loser" by her peers. When Centineo's character Jamey ends up with her phone number, meant as a prank by cheerleader Veronica (Kristine Froseth), she begins a text-based relationship with him under the guise of being the popular cheerleader. She ropes Veronica into her scheme, the girl helping her fool Jamey while Sierra tutors her so she can win back her college boyfriend. 
Jamey is being catfished, meaning the relationship is fake even if he doesn't realize it. Like Peter, Jamey falls for the person he's in a fake relationship with, choosing the unpopular girl over the popular one he was trying to impress all along. Sierra and Lara Jean differ though, as Lara Jean struggles to rebuff the insults her peers hurl at her while Sierra uses her own wit and charm to (usually) come out on top and make her bully look small. Both do have a love of books and literature, using their skills with the written (or texted) word to establish the relationship. 
Paper Towns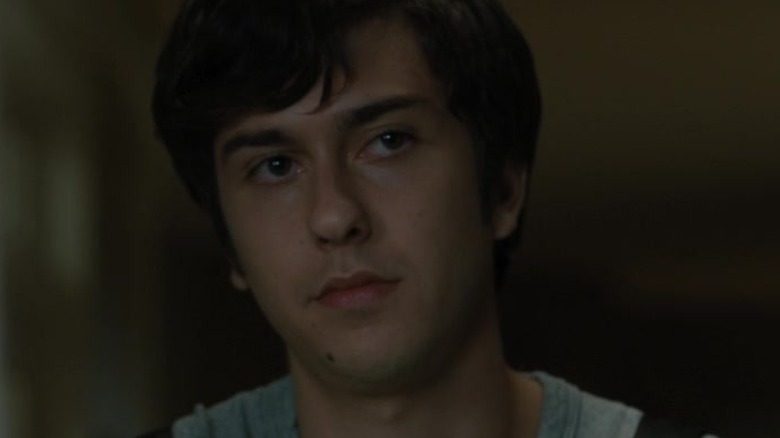 20th Century Fox
"Paper Towns" may not be the most well-known of John Green's books, but the film adaptation of it is a great coming-of-age movie for fans of Lara Jean. Unlike most teen films, the story follows the male character Quentin (Nat Wolff) as he tries to find his missing childhood friend, Margo (Cara Delevingne), when everyone writes off her disappearance. He had always harbored feelings for his friend, but she had a boyfriend and an entire group of girls she hung out with in the popular crowd. After she finds out her boyfriend cheated on her with one of those friends, she and Quentin pranked everyone in her friend group before she just left. He finds clues hinting at where she is, which encourages him to go find her.
The film mirrors the themes of finding yourself and personal growth as they graduate high school that "To All the Boys" also has, specifically in the final two movies of the trilogy. While the teens don't end up together as the movie comes to a close, both Quentin and Margo learn about themselves and their perceptions of the world. Quentin always had a very perfect, pristine image of Margo due to his attraction, but learns that the pedestal he puts her own in his mind isn't accurate, much like how Lara Jean's worldview changes over time.
A Cinderella Story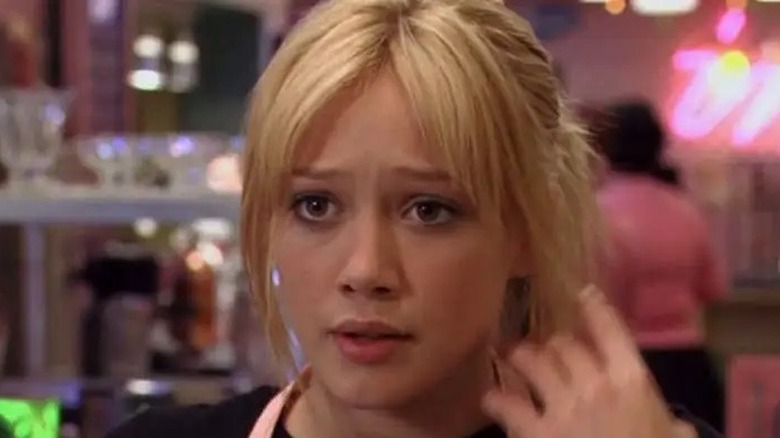 Warner Bros. Pictures
This early 2000s teen rom-com is perfect for all fans of "To All the Boys." The story follows Sam (Hilary Duff), a high school student in California, as she lives in the aftermath of her father's death. His wife, Sam's stepmother, treats her like a second-class citizen, making her work in the family diner and not allowing her to participate in high school social activities like the Halloween dance. Sam's only way out is to go to Princeton if she can save up the tuition money, especially because she's sure her stepmother has spent all of her father's money. 
While Lara Jean wrote letters she never intended to send, Sam has an online pen pal to whom she confides her wishes. What she doesn't know is that behind the online username is Austin (Chad Michael Murray), the most popular boy in school. He is unhappy with his life, much like Peter is. Both struggle with the roles that have been thrust on them, and though Peter initially wants to reunite with the girlfriend everyone believes he should be with, he eventually realizes he wants more, just like Austin. There is a moment where Sam is revealed to be Austin's pen pal, similar to the reveal that Kitty is the one who mailed all of Lara Jean's letters. The similarities and happy ending make it a great watch for fans of the Netflix trilogy.
Chemical Hearts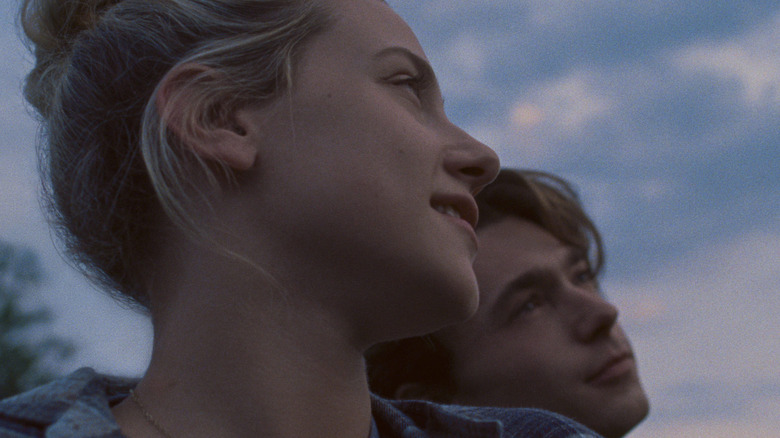 Amazon Studios
Sometimes you need a film that will just let you cry. "Chemical Hearts" is that movie for fans of the Lana Condor project. Available to stream on Amazon Prime Video, it follows Henry (Austin Abrams), a romantic at heart that falls in love with his co-editor of the school newspaper, Grace (Lili Reinhart). As the two grow closer, even dating for a time, it comes out that Grace was in a tragic car accident that took the life of her previous boyfriend, who she had planned to marry. She struggles to overcome her loss, even moving into his bedroom and living with his parents. 
Like "Paper Towns," the two leads aren't together at the end of the film. They even avoid each other after their falling out, with Grace leaving the newspaper staff. At the end of the school year, they both move on to other chapters of their life without the other. They share a final hug, but it's clear they won't be interacting again after that moment. "Chemical Hearts" is two stories of lost love, which isn't common in teen content. It also shows a male lead working through first love, and the downsides that can come with it, which Lara Jena struggles with in the first two "To All the Boys" films.
Angus, Thongs, and Perfect Snogging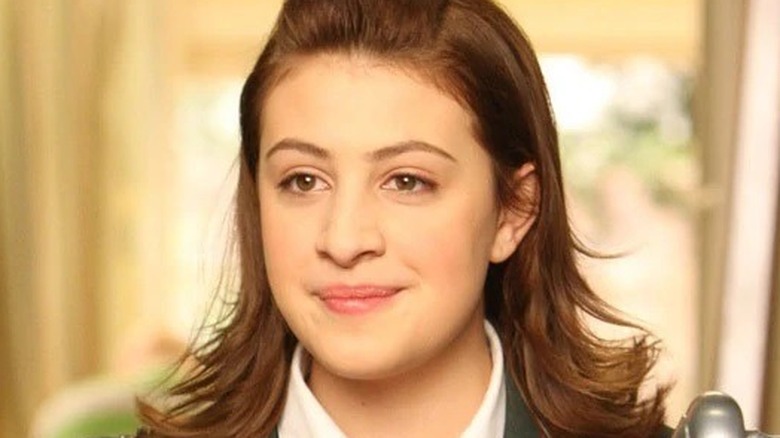 Paramount Pictures
"Angus, Thongs, and Perfect Snogging" is based on two books by Louise Rennison. It follows Georgia (Georgia Groome), a young teen that struggles with her position in the social hierarchy at school. She is quirky and has unique interests, but they often make her a target for bullying from the popular girls in her class. Like Lara Jean, Georgia has never had a boyfriend or been kissed, but she hopes all of that will change with the new student, Robbie (Aaron Taylor-Johnson). Though he starts dating one of the popular girls, by the end of the film, she and Robbie are together after a series of well-planned and accidental interactions.
Georgia and Lara Jean share eccentric families. While Lara Jean's father is a gynecologist that can say the wrong thing at the wrong time to his three daughters, Georgia's dad is a bit behind the times in a way that's just as endearing as the other. While Peter and Robbie are differing male characters, both are known for their hobbies, and both realize that being with the popular girl isn't for them. Both movies even have scenes with the two love interests kissing in a pool, if that was a highlight for you in "To All the Boys."
Everything, Everything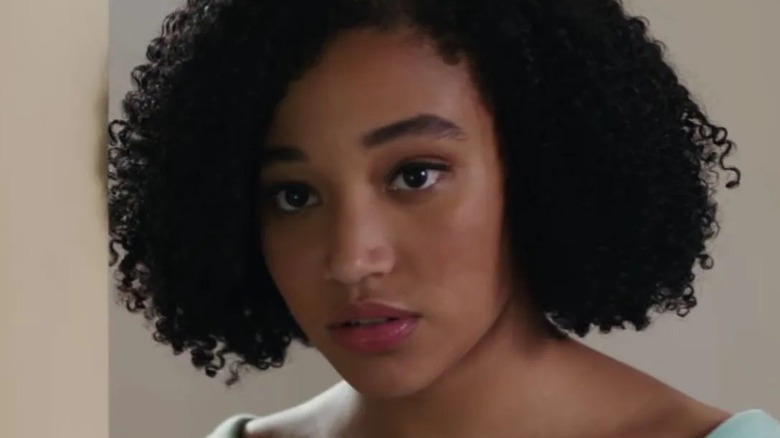 Warner Bros. Pictures
If your favorite part of "To All the Boys" was Lara Jean's love of books and becoming lost in a story, then "Everything, Everything" is the perfect watch for you. The movie follows Maddy (Amandla Stenberg), a young adult that has been stuck inside her whole life due to an immune disorder. If she were to even take a step outside, the germs could kill her. She escapes her confinement by reading and reviewing books on her blog. Everything changes when a new family moves in next door and she begins texting with their son, Olly (Nick Robinson). 
"Everything, Everything" is based on a book by Nicola Yoon. Maddy and Lara Jean could be two peas in a pod; they have similar interests and are both curious to explore the world despite being nervous about what that exploration entails. Their love interests aid in their personal growth, with Olly helping Maddy realize what is actually going on in her life, and Peter giving Lara Jean the courage to spread her wings. Even though Olly moves away, Maddy finds a way to reconnect with him in a bookshop in New York, giving them the happily ever after they hoped for. While each film covers very different circumstances, both have themes of grief and acceptance that drive the narrative.  
The Perfect Date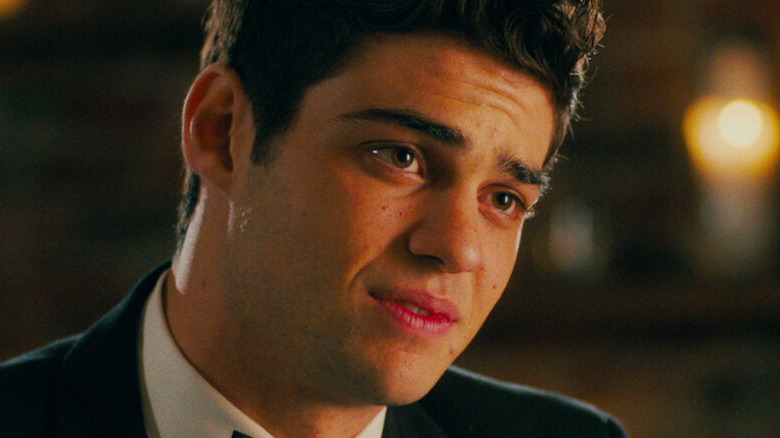 Netflix
Teens that like "To All the Boys" can see Centineo in another fake relationship in "The Perfect Date." Brooks (Centineo) creates an app so people can book him as a date for events as a way to make money to pay for college, but it quickly turns into a fake relationship that burns hot and quick. He and his fake girlfriend Celia (Laura Marano) have a blowout fake break-up to appear available to their respective crushes. But, it's too late, as they've already fallen in love with each other. 
Brooks and Peter are similar characters, both sharing their ambition and aspects of their personality. Brooks wanted to go after the rich Shelby (Camila Mendes) because it's who he thinks he should be with, just like when Peter is initially trying to win Gen back. Both characters realize their mistakes and go back to the person they were in a fake relationship with and grow as people for the better. Only this time, it's an app that brings them together instead of a letter sent by someone's sister.
Hello, Goodbye and Everything in Between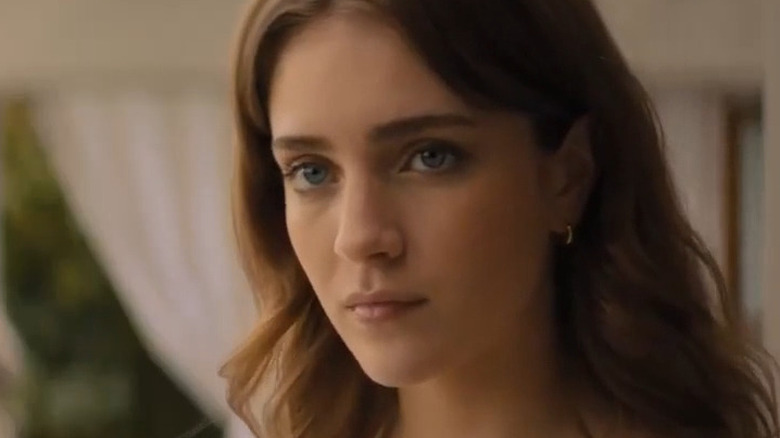 Netflix
"Hello, Goodbye and Everything in Between" and "To All the Boys: Forever and Always" are two movies with the same themes and feelings. The former follows two teens, Aidan (Jordan Fisher) and Clare (Talia Ryder), as they go through their relationship the night before they both leave for college on separate coasts. As they walk down memory lane, from the time they met to key moments in their epic romance, they relive it all. The two began dating at the start of the summer under the guise that they would break up before college with one final date, but both are beginning to challenge that decision as the night goes on.
This movie feels like it could easily have been about Lara Jean and Peter. The final installment of the "To All the Boys" franchise follows them trying to come to terms with going to different schools and what that means for their relationship, with the couple even breaking up for a time during their senior year. While they don't go on a wild final date to make their decision, it does feel like something they could've done. Aidan and Clare don't have the same ending as Peter and Lara Jean, but the growth that they have in that night mirrors how Lara Jean and her beau change in "Forever and Always."
Moonshot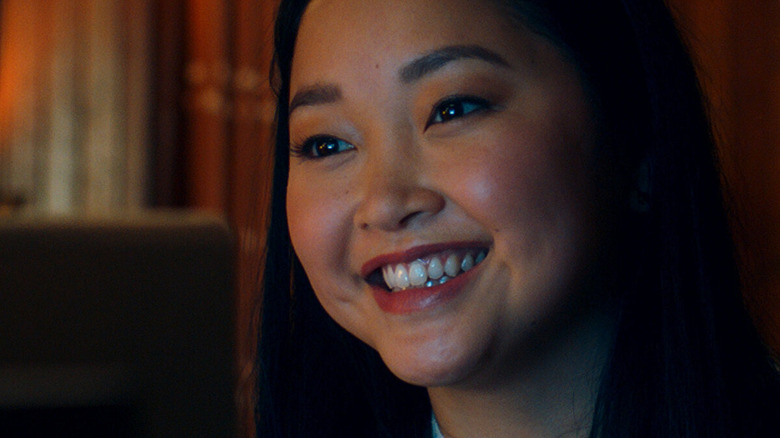 HBO Max
Noah Centineo isn't the only star of "To All the Boys" that was in another streaming rom-com. Lana Condor stars in the HBO Max project "Moonshot," which follows two young adults as they travel to Mars (yes, the planet Mars) to be with the person they love. Condor is Sophie, an orphaned girl who tinkers with technology, while Cole Sprouse is Walt, a guy who has regularly applied to go to Mars and is always denied. Sophie uses her inherited wealth to buy a ticket to Mars to be with her boyfriend Calvin (Mason Gooding), while Walt sneaks on to see the girl he recently fell in love with, Ginny (Emily Rudd). 
Like in "To All the Boys," Sophie and Walt are trying to be with other people, but end up together. While they don't partake in a fake relationship like Peter and Lara Jean, they are reliant on each other because Walt snuck onto a spaceship going to Mars and Sophie is harboring him, like a fugitive, in her room. He pretends to be Calvin, which only causes additional problems since other scientists get wind and want to talk with him about his work. Sophie and Lara Jean have similar personalities, even though the scientist's two love interests don't resemble Peter in the slightest. 
Say Anything...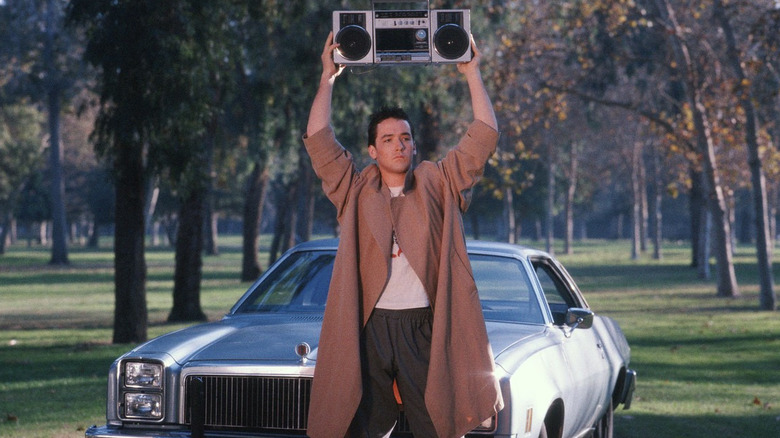 20th Century Fox
This one is a bit of a throwback, but "Say Anything..." is a great watch for teens. Two high school graduates get together the summer after senior year, though it isn't without difficulty. Diane (Ione Skye) was the valedictorian, while Lloyd (John Cusack) was considered a mediocre student at best. Her father tries to keep them apart, but the two eventually fly to the United Kingdom together at the end of the film, solidifying their relationship.
Peter and Lara Jean also deal with a father issue, though it's different than what Diane and Lloyd go through. Rather than keeping them apart, Peter's father is just trying to be involved in his life, and the teens disagree on how he should handle that. Both Peter and Diane are products of divorce, which speaks to their relationships with their dads. 
"Say Anything..." features one of the most iconic scenes in rom-com history: a boy standing outside a girl's window with a boombox. Chances are you've seen this scene, or a recreation of it, even if you haven't seen the film. This alone makes it the perfect movie for fans of "To All the Boys" to watch. Lara Jean is a fan of the classics, after all.