What The Cast Of Say Anything Looks Like Today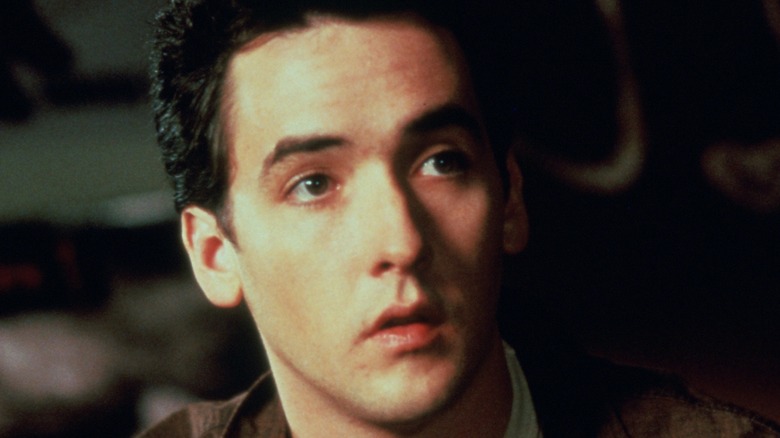 20th Century Fox
Cameron Crowe burst onto the cultural scene as the writer behind 1982's "Fast Times at Ridgemont High." Seven years later, Crowe decided to take the directorial reigns on his third screenplay, and ended up creating one of the most iconic romantic comedies of all time. "Say Anything" has it all: an endearing story, a talented cast, and a killer soundtrack. It's one of the best John Cusack movies of the 1980s, and it boasts an ensemble of young actors who eventually went on to great success in Hollywood.
A lot has changed since Lloyd Dobler and Diane Court first seared themselves into the memories of an entire generation of moviegoers. Hardly anyone owns a boombox these days, kickboxing didn't turn out to be the sport of the future, and the cast of "Say Anything" has grown up, changing the acting world along the way. Here's what they've been working on since the days of "Say Anything."
John Cusack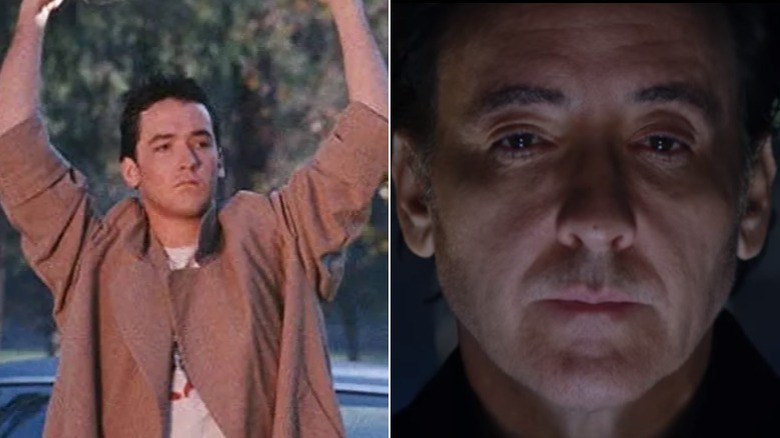 20th Century Fox/Vertical Entertainment
By the time John Cusack joined the cast of "Say Anything," he already had some big titles in his rearview mirror. Films like "Sixteen Candles," "Better Off Dead," "Stand By Me," and "Eight Men Out" could represent the peak of an actor's career, but for Cusack, they were just the beginning. Whether playing quirky teenagers or historical figures, Cusack always brought his A game, and he approached the role of Lloyd Dobler with as much enthusiasm as anything he'd worked on before "Say Anything."
Without Cusack behind the character, Lloyd wouldn't work. And in fact, we very nearly ended up with an entirely different movie. Cusack told The Current that he was initially reluctant to take on "Say Anything" because he "thought that the character didn't have enough dimension at the time." Cusack wanted Lloyd to have more depth and a specific way of viewing the world. He added a whole new level to the character that shines through Lloyd's arguably simple exterior. It's what Diane sees that makes her fall in love with him, and it's what has kept audiences engaged with the character for decades.
It doesn't matter if his latest project is a BAFTA-nominated classic like "High Fidelity" or an unwieldy Hollywood blockbuster like "2012," Cusack always manages to find the hidden depths of his characters. He'll likely be forever remembered as a teen romantic lead, but he's tried his hand at every genre. He's been especially willing to experiment in recent years, as we saw when he joined Gillian Flynn's sci-fi series "Utopia" back in 2020.
Ione Skye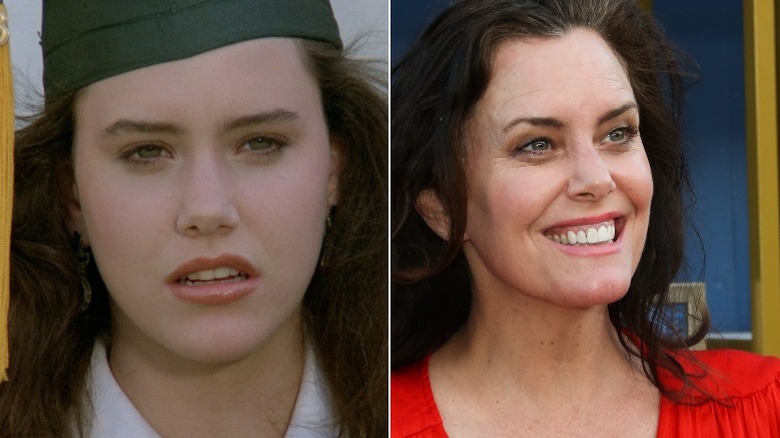 20th Century Fox/Paul Archuleta/Getty Images
In 1989, Ione Skye's career was just getting started. "Say Anything" was only Skye's fourth feature film, though she'd landed big roles in "River's Edge" and "A Night in the Life of Jimmy Reardon." Skye had high hopes for the success of Cameron Crowe's film, but it wasn't until filming began that she realized how special the movie was going to be. "I think halfway through, everybody was like, 'Wow, this is gonna be amazing,'" she told Today in 2019.
Skye went on to have an incredible career in Hollywood. She's never been one to limit herself to a single genre or type of character: Just three years after "Say Anything," Skye appeared in the comedy classic "Wayne's World," and 15 years after that, she took on a small role in David Fincher's dark thriller "Zodiac." According to Rotten Tomatoes, these are among Skye's most critically successful films, though nothing yet has managed to top "Say Anything."
On the small screen, Skye has a penchant for smartly written comedies. Her comedic chops have landed her roles in off-the-wall series like "Good Girls" and HBO's "Camping," as well as recurring guest appearances on "Arrested Development." With 2020's "Barons," Skye took on a drama series, but her latest project, Netflix's "Beef," will have her back in a comedy alongside Steven Yeun and Ali Wong (via Variety).
Lili Taylor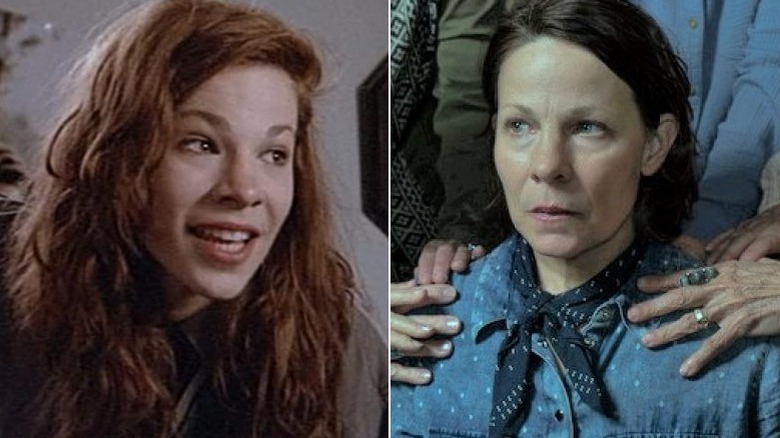 20th Century Fox/Amazon Prime
Lili Taylor had a small but important role in "Say Anything." She played Corey, one of Lloyd's closest friends who guides him through his relationship with Diane. Corey has her own romantic hangups with a boy named Joe who constantly toys with her emotions and cheats on her whenever they're together. Corey learns how to tear herself away from Joe, and her example helps Lloyd to develop a healthier (if still a little codependent) relationship in his own life.
"Say Anything" was Taylor's third feature film, but in the decades since she's become a prolific actor. Years later she reunited with John Cusack on the set of "High Fidelity," but that film is almost a footnote in Taylor's career. She has found astounding success on the big screen, with dozens of critically acclaimed films under her belt.
Taylor's career is even more notable for the work she's done on television. She's been nominated for three Emmys, first in 1998 for a guest appearance on "The X Files," then in 2001 for her role in "Six Feet Under," and most recently in 2016 for her work on the anthology series "American Crime." These likely won't be her only nominations, because Taylor is continuing to find unique TV roles for herself. In 2020 she starred in HBO's remake of "Perry Mason," and in 2022 she appeared in Amazon Prime's sci-fi western "Outer Range."
Pamela Adlon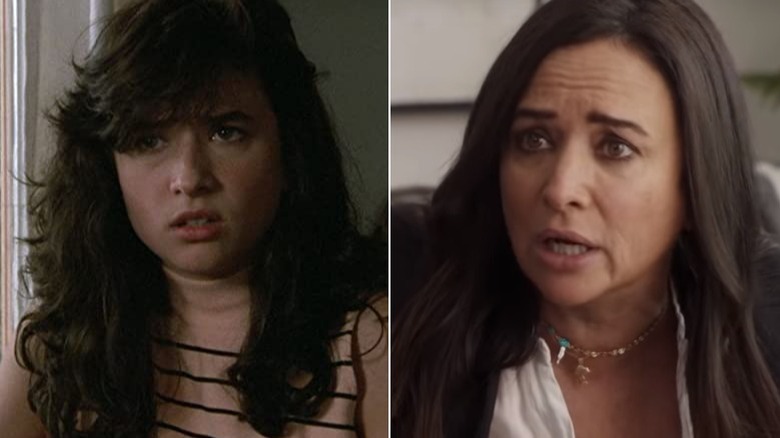 20th Century Fox/FX
Anyone but the most diehard "Say Anything" fans could be forgiven for not remembering that Pamela Adlon had a role in the film. She played Rebecca, a mutual friend of Lloyd and Corey, but she had limited screen time and hardly more than a single line in the film. Her appearance just goes to show that Cameron Crowe had a real knack for choosing actors who would go on to become massive figures in their field.
Adlon has found most of her success in the TV world. You might recognize her from her roles in comedies like "Californication" or "Louie." It's even more likely that you'd recognize her voice. Adlon has lent her vocal talents to some massively popular animated series like "Recess," "Rugrats," and "Big Mouth." She even won an Emmy for her work as Bobby Hill in "King of the Hill."
Adlon is more than just a talented actress. She's also a comedic genius, writer, and director. She co-created FX's "Better Things" and has been working as a director, writer, and star of the series since 2016. Despite her blink-and-you-miss-it role in "Say Anything," Adlon has become one of the film's most notable cast members.
Joan Cusack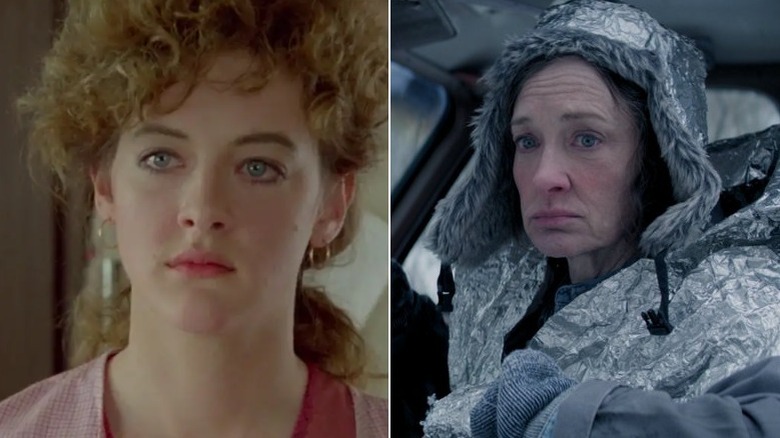 20th Century Fox/Netflix
John Cusack's real-life sister played Lloyd's older sister Constance in "Say Anything." Joan Cusack somehow went uncredited in the film, but her charm lights up the screen and brings real depth to Constance's relationship with Lloyd in just a few minutes of screen time. This wasn't the first time Cusack worked with her brother, and it was far from the last. They've been in nearly a dozen films together, including "Grosse Pointe Blank" and "High Fidelity." John once told Today that he likes working with his sister on projects because, "She just comes on the set and ... just, like, runs you over ... It's usually the funniest scene in the movie."
Joan Cusack has the ability to knock any small scene out of the park. By the time "Say Anything" hit theaters, Cusack had already earned her first Oscar nomination for a supporting role in 1988's "Working Girl." A decade later she picked up her second nomination for best supporting actress with "In & Out." For all her success in front of the camera, a whole generation might be more familiar with Cusack's voice: She played an unforgettable part in the "Toy Story" franchise as the cowgirl Jessie.
Glenn Walker Harris Jr.
The Dobler family in "Say Anything" is rounded out by Constance's son and Lloyd's little nephew, Jason. Lloyd teaching his nephew the intricacies of kickboxing is the first moment in the movie where his tender charm really shines through to the audience. Jason was played by Glenn Walker Harris Jr., who was only six years old when the film debuted. By that point, he had already broken into the acting world with guest spots on "Highway to Heaven" and "L.A. Law." He went on to make a number of appearances in TV shows and movies, including a recurring role in "General Hospital" as an eight-year-old.
Walker Harris Jr.'s last acting credit came over a decade ago. In the late '90s, he appeared in the film adaptation of "Leave It To Beaver," voiced the young version of Dmitri in "Anastasia" (interestingly, the adult version of the character was played by none other than John Cusack), and guest starred on an episode of "ER." After that, he stepped away from acting before taking on a single episode of "Commander in Chief" in 2006. Walker Harris hasn't entirely left the business, though. These days he's behind the camera as a cinematographer, and recently worked on the music video for Melissa Sullivan's single "Sirens."
Eric Stoltz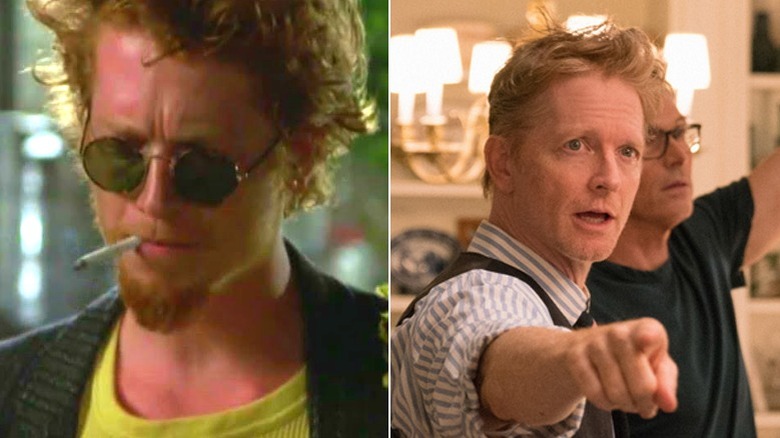 20th Century Fox/CBS
Vahlere doesn't get enough credit for helping Lloyd and Diane get together. He didn't go out of his way to help Lloyd, but if it weren't for his raucous annual house party, Lloyd might never have had the opportunity to ask Diane out. Eric Stoltz, who acted in Cameron Crowe's previous film "Fast Times at Ridgemont High," portrayed the laid-back Vahlere and brought a memorable personality to his short time in "Say Anything."
Film buffs likely have no problem recognizing Stoltz, who's made a career out of starring in indie films with significant critical appeal. Movies like "Things Behind the Sun," "Mask," and "Hi-Life" were overwhelmingly popular with film critics across the spectrum. Casual moviegoers will likely remember some of Stoltz's more mainstream appearances in "Pulp Fiction" and "Jerry Maguire."
Like other "Say Anything" cast members, Stoltz has made some forays into television, though he hasn't been nearly as prolific as his other co-stars in that area. Back in the '90s he starred as Dr. Robert Years on "Chicago Hope," and he returned to the medical genre in 2009 for a recurring role on "Grey's Anatomy." In more recent years, he played Will Adams on the CBS drama "Madame Secretary."
Jeremy Piven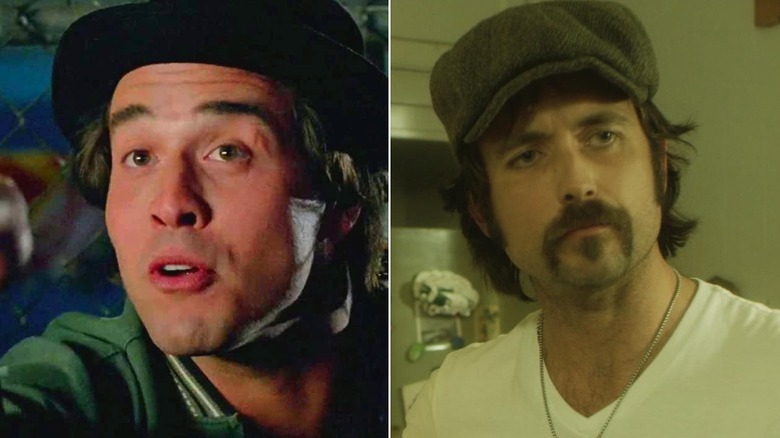 20th Century Fox/Vertical Entertainment
Heartbroken and humiliated after Diane gives him a pen while dumping him, Lloyd seeks out commiseration from other men. Instead, he finds the Gas 'n' Sip boys, who proceed to offer Lloyd all kinds of terrible advice until he realizes that maybe lonely boys behind a gas station don't have the wisdom he needs. It's one of the funniest scenes in "Say Anything," and it also features a brief appearance from Jeremy Piven as Mark.
Piven and John Cusack grew up together and began their acting journeys simultaneously (via The Guardian). They've worked together in half a dozen films including "Grosse Pointe Blank" and "The Grifters." They had a semi-public spat in the mid-'00s, but when The Guardian asked if the two were still friends, Piven said, "Well yeah, absolutely," adding, "Once you have such a history with someone, then yeah. I think we were all lucky to find each other."
Piven's biggest critical successes include "The Player," "Singles," and "Black Hawk Down." He's certainly kept himself busy on the big screen, and he doesn't appear to be slowing down anytime soon. However, most probably recognize Piven from his iconic TV role as Ari Gold on the HBO series "Entourage."
Loren Dean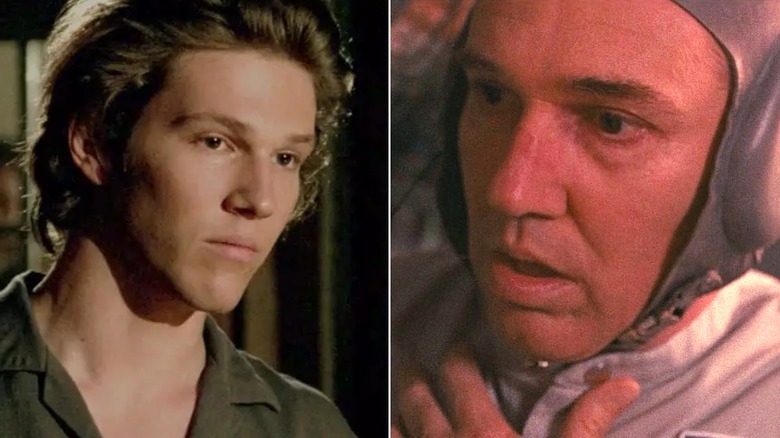 20th Century Fox
Loren Dean played the infamous Joe, a handsome bad boy who can't keep himself away from Lloyd's friend Corey. Dean previously played Matt Dunbar in 1987's "Plain Clothes," but "Say Anything" was only his second film role. Joe is something of a minor antagonist early in the film, until Corey finds the strength to kick him to the curb and he joins the group of boys hanging out behind the Gas 'n' Sip. Dean channeled that bad boy energy again when he joined the cast of "Bones" in 2006 as Dr. Temperance Brennan's somewhat shady brother Russ.
In the film world, Dean has worked with some pretty impressive costars. He joined Will Smith on the set of "Enemy of the State" in the late '90s. He's worked with Clint Eastwood on 2000's "Space Cowboys" and 2018's "The Mule." Dean has found the most critical success while working on space-oriented films like "Apollo 13" and "Gattaca." His most recent acting role was in 2019's "Ad Astra," starring Brad Pitt.
Gregory Sporleder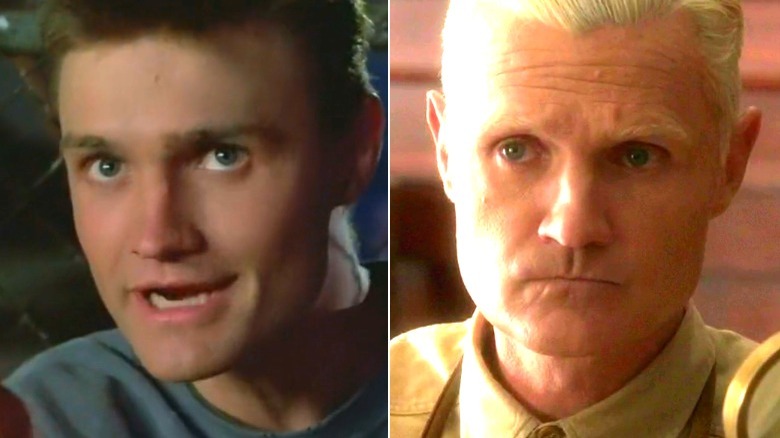 20th Century Fox/Disney-ABC Television Group
Gregory Sporleder played another of the Gas 'n' Sip kids peddling sorry advice to Lloyd on a Saturday night. The remaining two members of the group were played by Patrick O'Neill and Johnny Green, both of whom left acting behind years ago. Sporleder, on the other hand, has maintained a busy schedule through the years that has taken him across genres. His acting career began with "Say Anything," and for years afterward he reunited with costars from the film in other projects like "The Grifters," "Being John Malkovich," and "Black Hawk Down."
Sporleder also had small roles in '90s hits like "True Romance" and "Fatal Attraction." He's likely best known, at least in the film world, for his role in "The Rock" as Captain Frye, or his role as Willie in "Twister." In recent years Sporleder has been making a name for himself as a talented character actor on television. He joined the cast of "True Blood" for one season in 2010, and he's had guest appearances on shows like "American Horror Story," "Sons of Anarchy," "Criminal Minds," and "Agent Carter." His next film, "The Martial Artist," is currently scheduled for release in 2023.
Jason Gould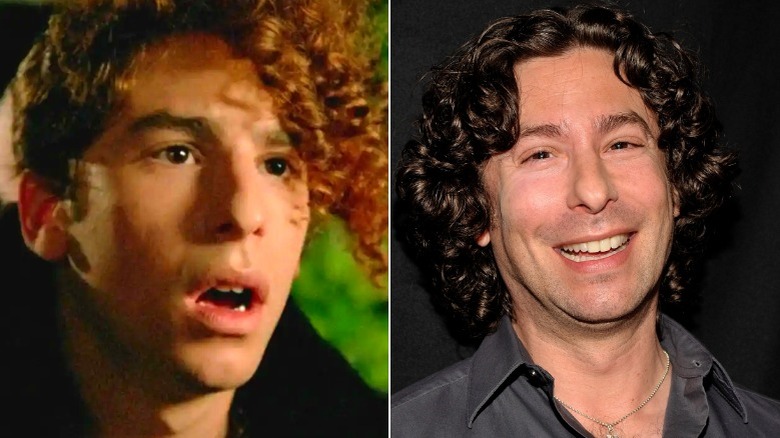 John M. Heller/Getty Images
Vahlere got a call-out for his help in the Lloyd/Diane relationship earlier, and Jason Gould's character Mike deserves one, too. If it wasn't for poor drunk Mike's inability to name his own address, Lloyd and Diane might have parted ways earlier in the night and never fallen in love. Instead, they spend hours driving Mike across town and stay together until the next morning. The rest, of course, is history.
Gould has not had a particularly busy career as an actor. He had just nine roles between 1972 and 2000. Still, among his handful of films are an impressive number of critical successes. In addition to "Say Anything," his films "The Big Picture" and "The Prince of Tides" received an overwhelmingly positive reception.
After giving up acting, Gould turned his full attention to creating music — unsurprising, considering that he's the son of the legendary Barbara Streisand. His first full-length album debuted in 2012 and received some positive attention from critics.
John Mahoney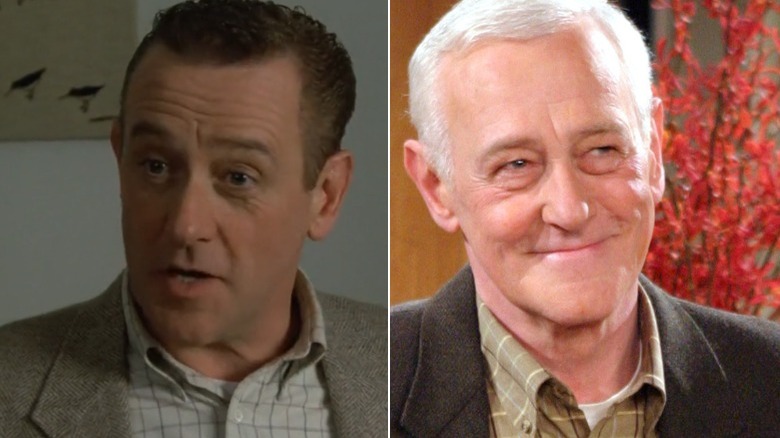 20th Century Fox/NBC
John Mahoney played Diane Court's father in "Say Anything," and is ostensibly the film's antagonist. He gets between the film's lead couple, and, as is later revealed, steals money from elderly people to finance his and his daughter's lifestyle. Mahoney's performance, however, brings such humanity to the character that as an audience member it's hard not to sympathize with Mr. Court. Cameron Crowe later told Rolling Stone that Mahoney "brought joy to every scene and every take" while working on the project. Mahoney's contributions to the film "sure did make a young director feel good," he said.
Mahoney's filmography is marked by critically celebrated films like "In the Line of Fire," "Moonstruck," "The Iron Giant," and "The American President." His film history is enviable, but most audiences will forever remember Mahoney as Martin Crane on "Frasier." Sadly, Mahoney died at 77 in 2018, but his memory will live on in his work.