Atlanta Season 4 Finally Answers The Earn Question That's Been Looming Over The Series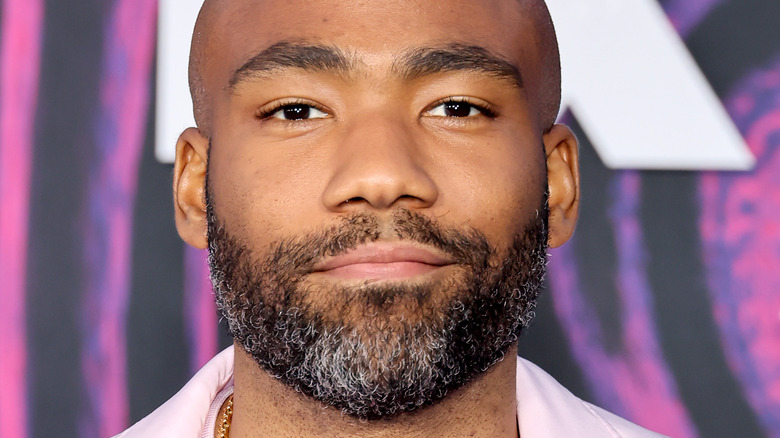 Amy Sussman/Getty Images
A mere four months after the conclusion of its previous, Europe-centric season, "Atlanta" is back with its fourth and final season. Alfred (Brian Tyree Henry), aka Paper Boi, and his cohort are back on their familiar hometown streets of Atlanta once more, and this time, they're homecoming heroes.
The last time we saw the "Atlanta" crew on their home turf, in Season 2, money was tight, with Paper Boi embarking on his first big tour, which we followed in Season 3. In Season 4, however, they're made men, with Paper Boi now an established artist and Earn (showrunner Donald Glover) working for a high-powered agency with a long list of clients. If Seasons 1 and 2 were explorations of what it means to be Black in America, Season 4 now asks what it's like to be Black and newly rich. That's a much more personally relevant question for Donald Glover and the rest of the main cast, from Brian Tyree Henry to LaKeith Stanfield and Zazie Beetz, all of whom have achieved stardom during the show's lifespan.
Meanwhile, with this season being a farewell for the celebrated comedy, "Atlanta" has only this last handful of episodes to explore or reveal anything further about its characters. One particular question has loomed over Earn for the duration of the show, and now we finally know the devastating truth about him. That's because Season 4, Episode 2 of "Atlanta" finally reveals why Earn left his Ivy League university, and how that experience molded him into the person he is today.
Earn reveals he was expelled from Princeton over a racist misunderstanding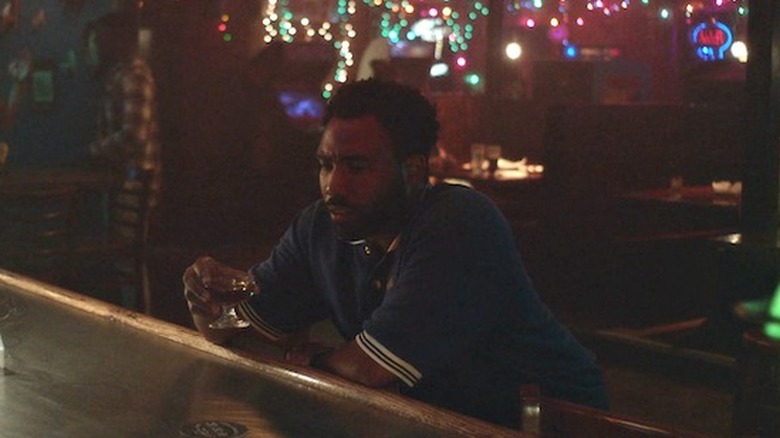 FX
In Season 4, Episode 2 of "Atlanta," titled "The Homeliest Little Horse," we get to sit in on some of Earn's therapy sessions, including one where he finally reveals that he left Princeton because he was expelled after a simple misunderstanding, leading him to go back to Atlanta, where we meet him in Season 1. Now that he's a success, the university has invited him to give a talk, but he's conflicted about whether to accept because of what happened while he was a student there. 
As Earn recounts, he quickly became close friends with another resident advisor, a girl named Sasha, while attending university. One day, after buying a suit for a job interview, his crush invited him to a party, so Sasha held the suit in her dorm room for him. But when he tried contacting her to collect it, she was uncommunicative. So, since he had a master key, he used it to go into her room and take the suit. However, this infuriated Sasha, who elevated it to a complaint with the school's dean, leading to Earn's expulsion.
Earn's therapist (Sullivan Jones) quickly intuits that Sasha was not Black, a fact that Earn confirms. Additionally, Earn mentions that he was one of only a few Black students at Princeton. "What do you think the perception was?" asks the therapist, to which Earn responds, "That this big, Black gorilla came into this white girl's room and just destroyed s***." Following that harrowing experience, Earn admits that his rise to success has been fueled by spite. Now a considerably wealthy man, he uses his resources to flex on the people who he feels have wronged him, a toxic trait that the rest of the episode explores between Earn's therapy sessions.
Earn destroys a Karen's life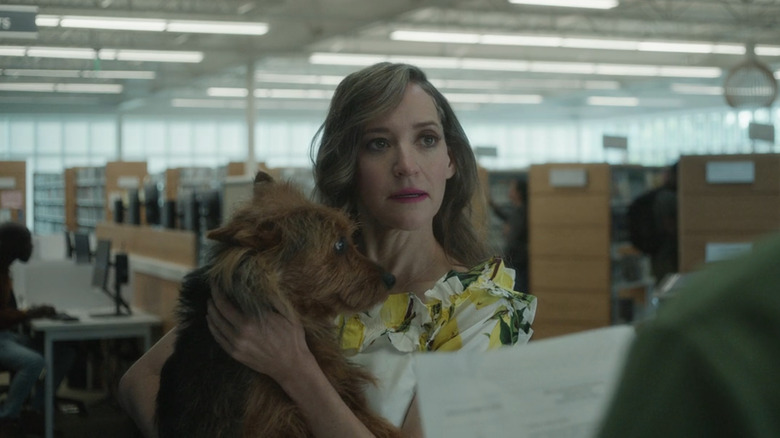 FX
Earn's therapist helps him see that living his life to prove others wrong about him is a toxic pattern of behavior learned over a lifetime of betrayal from those around him. The final, horrifying fact Earn admits in therapy is that he was abused by a family member as a child. His friend's betrayal at Princeton, just like that childhood trauma, made him feel powerless, and now he lives his life by trying to exert power over others.
We see this manifested in the episode's main plot, which follows a woman named Lisa (Brooke Bloom). Lisa is an unpublished children's author, and she's elated when a literary agent reaches out to sign her for a picture book. Convinced that her lifelong dream is finally happening, she quits her job and invests in an illustrator, a PR team, and a stylist. As part of the agent deal, she does a reading of her book at the local library, which quickly turns into a humiliating nightmare.
For most of the episode, it's unclear how Lisa's story ties into Earn's. Meanwhile, Earn tells his therapist that he agreed to talk at Princeton, but couldn't go because a racist airport employee refused to let him check in. It's not until Lisa shows up for her library reading, trying to get her dog inside with an airport-approved note, that we realize she's the person who ruined Earn's trip. Everything she's been through — the agent, the reading, and her subsequent humiliation — was all an elaborate ruse to ruin her life, paid for by Earn.
Earn is so proud of his victory that he throws a tone-deaf "wrap party" to celebrate destroying Lisa's life. Now that he's got money, he can punish people who make him feel lesser, even if he can't make himself happier
If you or someone you know may be the victim of child abuse, please contact the Childhelp National Child Abuse Hotline at 1-800-4-A-Child (1-800-422-4453) or contact their live chat services.