The Real Reason Atlanta Is Ending After Season 4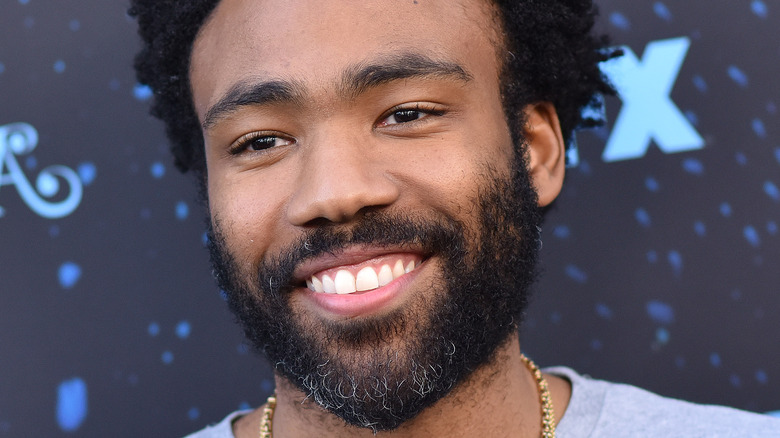 DFree/Shutterstock
Donald Glover's Emmy-winning hit comedy "Atlanta" gleefully subverts character tropes and story structure expectations to deliver a truly wild and unpredictable series. These refreshing seasons of television often include stand-alone episodes that completely depart from the main story and characters while throwing the audience deep into Glover's bizarre mind. Notable episodes include the frightening "Teddy Perkins," baring a striking resemblance to a controversial pop-star, and the racially centered Season 3, Episode 8 that creates an intensely eye-opening experience for viewers. The latter even propelled "Atlanta" to one of the top spots on our list of 2022's best television shows.
Glover's imagination is captured in gorgeous depth by acclaimed director and frequent collaborator Hiro Murai. The two also worked together on the beautiful Amazon musical "Guava Island," co-starring Rihanna, and on several of Glover's alter ego Childish Gambino's music videos, including the revolutionary "This Is America." Their shared work history helps to create richer work that's often evident on screen, delivering an exceptionally unique experience. 
With the final season of "Atlanta," Glover seeks to ground the series more than ever and tell character-centric stories. This will ideally make for a fitting and celebratory sendoff as the main crew, including Zazie Beetz, Bryan Tyree Henry, and LaKeith Stanfield, return home for one last round. The Atlanta homecoming has already been revealing of its characters, including a deliciously petty Episode 2 led by Glover as the unforgiving Earn. 
Donald Glover says the end of Atlanta is as inevitable as the end of life itself
The end of "Atlanta" seems to come sooner than expected because of the duality in which Seasons 3 and 4 were filmed. Both seasons will unprecedentedly air in the same year, which is extremely unexpected, especially following the two-year gap between the first two seasons and the three-year gap between Seasons 2 and 3. The three-year gap is understandably due to shooting complications with the Covid-19 pandemic, which makes the long-anticipated return even more welcome. 
Season 4, the final installment, comes naturally to a close as creator Donald Glover tells the Television Critics Association winter press tour (via Variety). "I don't feel any longevity. Because then things start to get weird. The story was always supposed to be what it was. And the story, it really was us. Everybody in that writers' room, everybody on set. It really was what we were going through and what we talked about ... I think it ends perfectly." He compares the ending to death itself as it organically concludes.
The final season takes its time with its multifaceted and authentically developed characters by giving them each their own allotted time and focus within the episodes. Earn's revelatory therapy session unveiled his central past trauma at the prestigious and elitist Princeton Universit,y capping off with hysterical results. This is already an early indicator of Glover's words as the final season of "Atlanta" naturally unfolds.