Taylor Sheridan's Next Yellowstone Prequel Is Bringing The T-1000 All The Way Back To 1923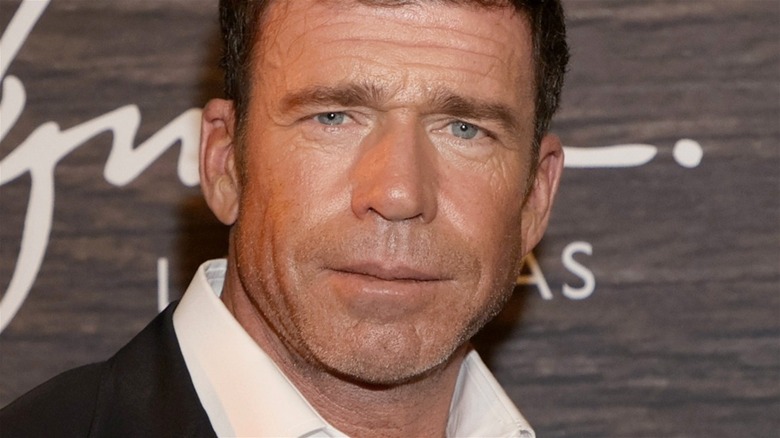 Ethan Miller/Getty
If you thought Taylor Sheridan's "Yellowstone" prequel series "1923" had enough star power as it is — with Harrison Ford and Helen Mirren both leading the show's cast — just wait until you hear about who's set to play one of their close friends and allies. 
Sheridan's "1923" is expected to dive even deeper into the Dutton family saga following the success of his first look back in "Yellowstone" time, "1883," starring Tim McGraw and Faith Hill. The much-anticipated prequel started to come into sharper focus this week with the announcement of more casting moves, including the additions of actors Darren Mann, James Badge Dale, Michelle Randolph, Marley Shelton, Aminah Nieves, Julia Schlaepfer, and Brian Geraghty (via Variety). Ford and Mirren's participation in the series was first announced in May 2022, when the show was being referred to as "1932." The title was officially changed in June 2022, but its synopsis and general plot was said to have remained the same. "The next Yellowstone origin story will introduce a new generation of the Dutton family and explore the early 20th century when pandemics, historic drought, the end of Prohibition and the Great Depression all plague the mountain west," the official synopsis reads (via What To Watch), "and the Duttons who call it home." 
Just like in "Yellowstone" and "1883," Ford and Mirren's characters are expected to have some important friends and family members who show up in "1923" and ultimately help shape the Duttons' story. And who better to have in your corner than a former Terminator — and a T-1000 at that...
Robert Patrick is set to play a sheriff and Dutton ally in 1923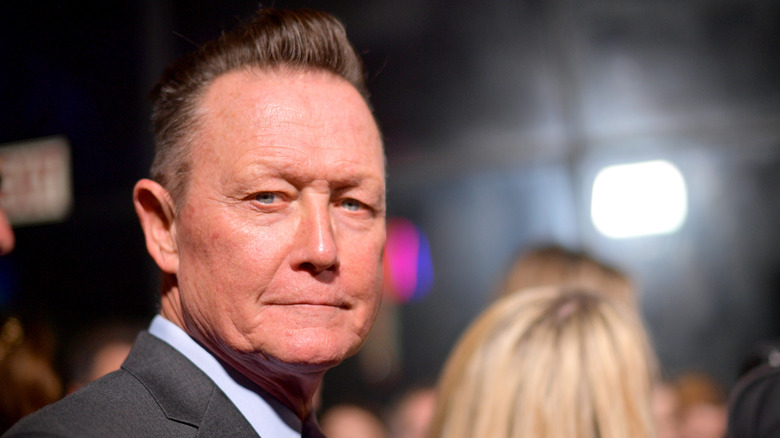 Matt Winkelmeyer/Getty Images
According to Deadline, "Terminator 2" and "Peacemaker" star Robert Patrick has been cast to play Sheriff William McDowell in "1923" — with him also serving as a Dutton family ally. It's unclear how prominent his role will be on the show, only that it's an integral part. Patrick now joins the growing list of Hollywood heavyweights who have signed up to appear in one of Taylor Sheridan's budding projects in recent years. Other big-time actors who have worked with the popular showrunner include Kevin Costner, Tom Hanks, Billy Bob Thornton, and most recently Sylvester Stallone, in the upcoming Paramount+ series "Tulsa King."
Patrick's most famous acting role may have come back in 1991 with James Cameron's "Terminator" sequel, but the infamous on-screen baddie has managed to stay relevant thanks to iconic supporting roles in "The Walking Dead" and "Sons of Anarchy," which Sheridan famously worked on as an actor. More recently, Patrick garnered the praise of television critics for his performance in James Gunn's "Suicide Squad" spinoff series, "Peacemaker," starring John Cena. The legendary screen star portrayed Peacemaker's father, Auggie Smith aka White Dragon. Some of his other recognizable roles were FBI Special Agent John Doggett in "The X-Files," sporting goods store owner David Scatino in "The Sopranos," and werewolf Packmaster Jackson Herveaux in "True Blood."