The Character Everyone Forgets Robert Patrick Played On The Sopranos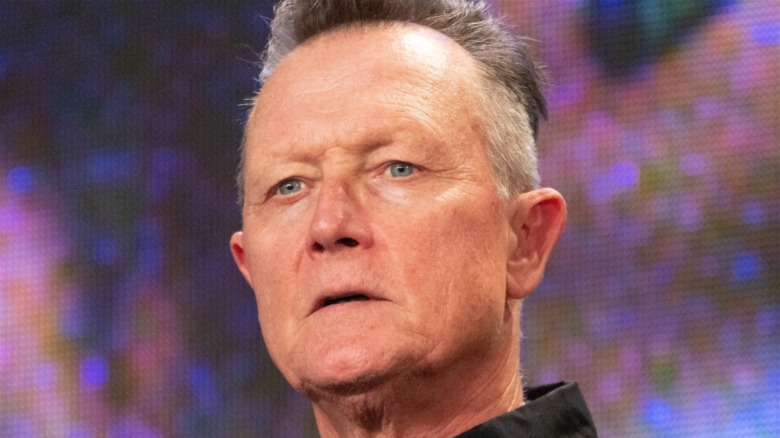 Shutterstock
If you're ever looking to fill the villain role on a television show or in a film it's never a bad idea to cast Robert Patrick. The iconic actor has built quite a prolific career over the last 30 years, playing antagonists to the likes of a cast of high school misfits in "The Faculty," Joaquin Phoenix's Johnny Cash in "Walk The Line," and, most notably, Arnold Schwarzenegger in "Terminator 2," as the emotionless and seemingly impossible-to-kill T-1000.
But Patrick also proved he could also play against type, showing a more innocent and vulnerable side when he appeared in a season two episode of "The Sopranos," titled "The Happy Wanderer." Patrick was cast as David Scatino, a sporting goods store owner and longtime friend of Tony Soprano (James Gandolfini). Tony and David's children are also close friends, but their relationship gets tested when David's penchant for gambling introduces him to a side of Tony most of us would prefer never to encounter.
Robert Patrick got on Tony Soprano's bad side in The Sopranos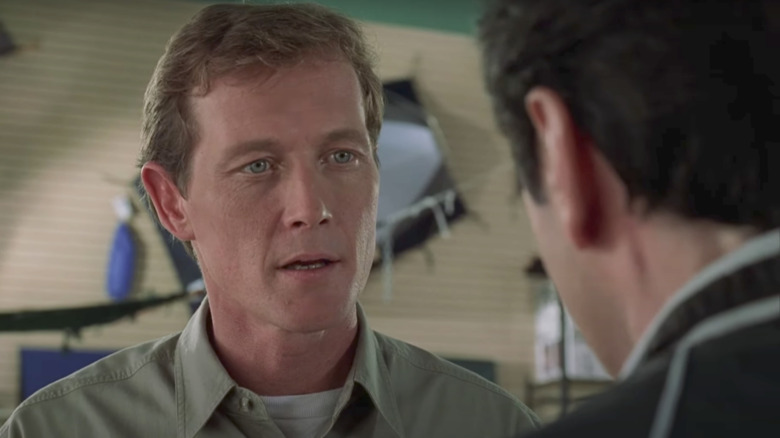 HBO
In the episode, David, after constant pushback from Tony, insists that his crime boss friend let him play in a high stakes poker game called the "Executive Game." After playing and losing badly, David finds himself owing Tony $45,000 and soon begins to see a less-friendly side to his childhood chum, one who's quick to insult and assault David if he doesn't pay off his debt quickly. In addition to Gandolfini winning an Emmy for his performance in the episode, Patrick is still being praised for playing a character so heavily removed from the villainous roles from which most fans know him. One Reddit thread in particular calls Patrick's acting in the episode "brilliant."
How exactly did Patrick find himself playing a more vulnerable and sensitive "Sopranos" character after years of playing villains? In an interview with Movieweb, the actor said he "met David Chase for a film a couple of years prior to him coming up with the idea, or at least selling the idea, of 'The Sopranos.'" Chase sent him the script for the episode and said, "I see you in this role. It's against type, you'll never be cast this way, but I think it's a brilliant idea." "I don't know if he came up with it; I'm pretty sure it was David," Patrick said. The actor said he gave the script a read and noted that he'd gone on a starvation diet for his role in "All the Pretty Horses." I was very slight and very vulnerable, weight-wise, which affected me psychologically, at the time I read the script." He went on to say the role just "worked" and that because of his playing against type it "opened some doors for me in Hollywood."