The Untold Truth Of My Wife And Kids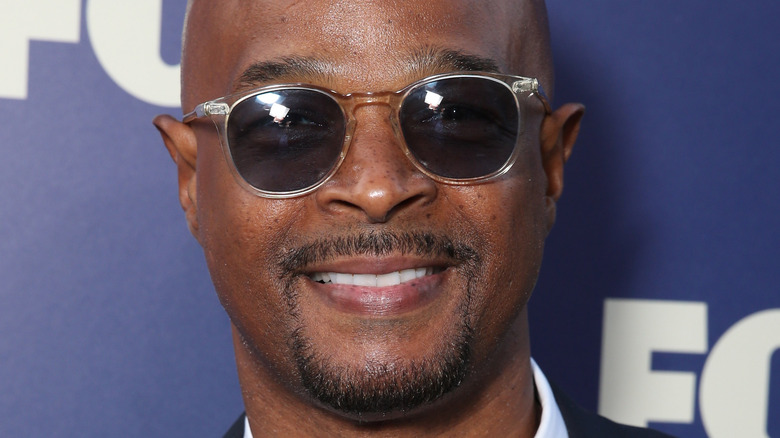 Todd Williamson/Getty Images
The hold that family sitcoms have over popular culture is utterly unmatched. From shows like "Married... With Children" to "The Fresh Prince of Bel-Air," family sitcoms have never been far from dominating our screens. Unabashed sitcom fans the world over, and maybe even a few folks out there who don't like to admit it, love to sit down and unwind with their favorite TV family. There's almost always a happy ending or lesson to be learned that audiences can relate to in some shape or form, and that's what makes the family sitcom formula successful.
The early 2000s were somewhat of a silver age for family sitcoms, with shows like "8 Simple Rules" and "Malcolm in the Middle" rising to primetime prominence. One show that truly gets overlooked is the Damon Wayans sitcom "My Wife and Kids." The show ran for five seasons between 2001 and 2005 on ABC. The Kyle family consists of Michael and his wife Jay alongside their three children Junior, Claire, and Kady. The parents are known for using comedy and sarcasm to deal with their somewhat aloof children. And while the show was never the most popular of its time, it has aged favorably, with many viewers now discovering and enjoying everything the Kyle family has to offer (via Reddit).
Let's take a look at some untold truths about "My Wife and Kids" that are sure to surprise even the biggest fans of this wonderful family sitcom.
The original Claire was played by a different actress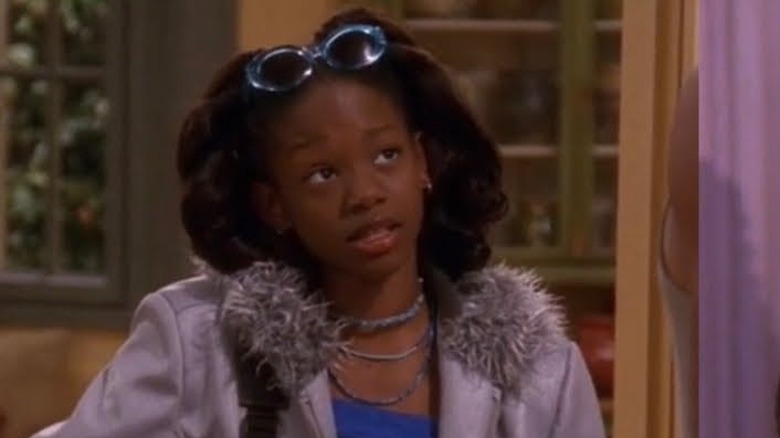 ABC
Claire Kyle is the middle child of parents Michael and Janet "Jay" Kyle. In Season 1, Claire is portrayed by Jazz Raycole. Her version of Claire is strong, sarcastic, and seen as the most talented of the three children. Clearly, this Claire has the wit of her father Michael who is often seen outsmarting his kids with his sense of humor. However, Raycole was notably absent from Season 2. Instead, actress Jennifer Freeman took over the part of Claire, who also underwent a drastic personality change. This version of Claire is the popular, pretty, and ditzy daughter who's often the butt of her parents' goofy jokes.
Aside from the shift in personality, the two actresses look nothing alike, which makes us wonder why Raycole was recast with Freeman in the first place. However, it was a decision made on Raycole's part. According to Distractify, Raycole decided to leave the show due to her mother's objections about a Season 2 storyline about Claire's friend who gets pregnant. Raycole told The Christian Post that she was 12 years old when she got cast on "My Wife and Kids," and that she was too young to go in the direction that they wanted for Claire. Luckily, she has no regrets about leaving, saying that the freed-up schedule allowed her to pursue her dreams in dance for a while.
As for the drastic actress change in the show, audiences were given a throwaway comedic line in Episode 1 of Season 2 to address the departure of Raycole, with Michael telling Claire that, "Whatever it is, you look like a whole different person."
An unexpected cliffhanger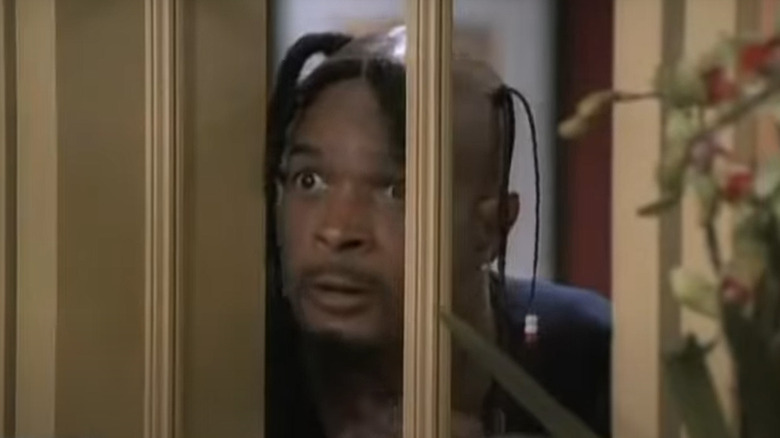 ABC/YouTube
"My Wife and Kids" ran for five seasons between 2001 and 2005 before being unceremoniously canceled. This came as a shock for audiences and creators alike, as many assumed the show would definitely get a sixth season. This is likely why the show ends on a cliffhanger episode. Directed by Tisha Campbell, the 26th episode of Season 5 ends with Michael and Jay discovering that she is unexpected pregnant. What happens next for the ever-growing family is anyone's guess.
While the official reason ABC canceled "My Wife and Kids" remains a mystery, there's a bunch of online rumors and speculation surrounding the end of the show that sound plausible. Ratings might have been going down, which is very difficult to avoid for a show that's been on the air for four years and isn't the exciting new thing anymore. "American Idol" was exploding in popularity around this time, and ABC might've decided to move its resources away from scripted television. Some circumstantial evidence supports this theory, as ABC also canceled another ongoing family sitcom, "8 Simple Rules," the same year. While we don't know the details, the arrival of a new baby to the Kyle family certainly indicates someone with control over the storylines in "My Wife and Kids" was anticipating a Season 6. 
The age difference between mother and son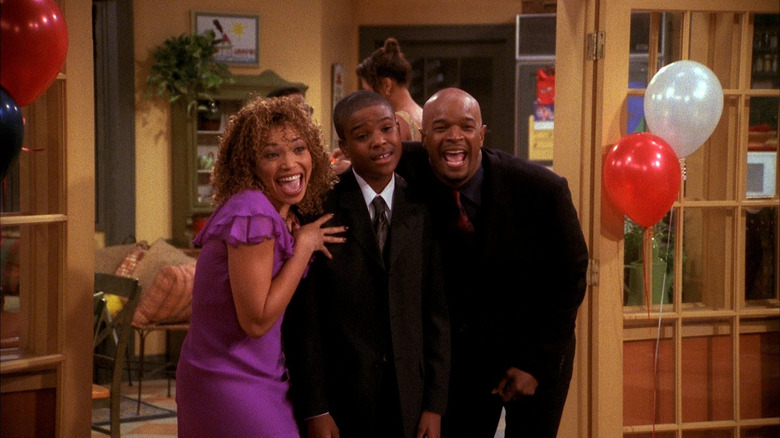 ABC
Tisha Campbell portrays Jay, the wife of Michael and mother to Junior, Claire, and Kady. Jay is a loving mother who, like her husband, uses wit and sarcasm to parent her family. Jay's patience is tested by the quirky shenanigans that her children and husband get up to, which allows the audience to relate to her. After all, who among us hasn't been annoyed by a family member's wacky behavior?
When Campbell was cast as Jay, she was 31 years old. In the show, her son Junior is portrayed by actor George Gore II. At the time, Gore was 18 years old, making the age difference between mother and son only 15 years. It's a well-known fact that actors and actresses are typically older than the teenage characters that they play. So while it's not unprecedented for an older actor to play Junior, the casting actually more or less fits the characters' ages, as Michael and Jay had Junior when they were both teenagers. Later, Junior runs into a similar scenario when he and his girlfriend Vanessa unexpectedly get pregnant and decide to keep their baby.
Michael Kyle is one of the greatest TV dads of his era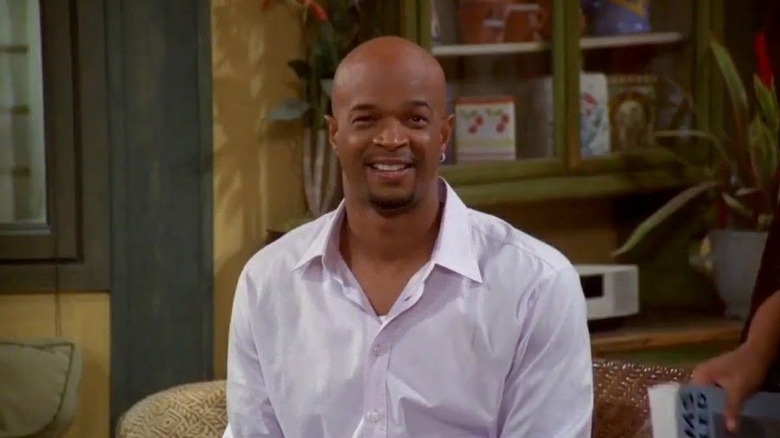 ABC
It's reasonable to say when we think of quintessential sitcom dads from the early '00s, Damon Wayans' character Michael Kyle is one of the first who pops to mind. For Wayans, his status as a memorable TV dad likely means a lot to him, as he created the Kyle family and the character Michael from his personal experiences. In an interview published in The Chicago Tribune, Wayans shared that this wholesome version of a Black family is how he grew up and that he wanted to share that positive dynamic with the world. He states that "The show is a bright spot that allows me to relive some of the beauty of being married."
Somewhat ironically, Wayans had recently been through a divorce from his wife of almost 20 years around the time of the Tribune article, which was published during the time Season 2 of "My Wife and Kids" was first broadcast. While the character of Michael Kyle wasn't reflective of Wayans' reality at the time, Michael's life might be more like an idealized version of specific aspects of Wayans' life.
Meagan Good initially portrays Vanessa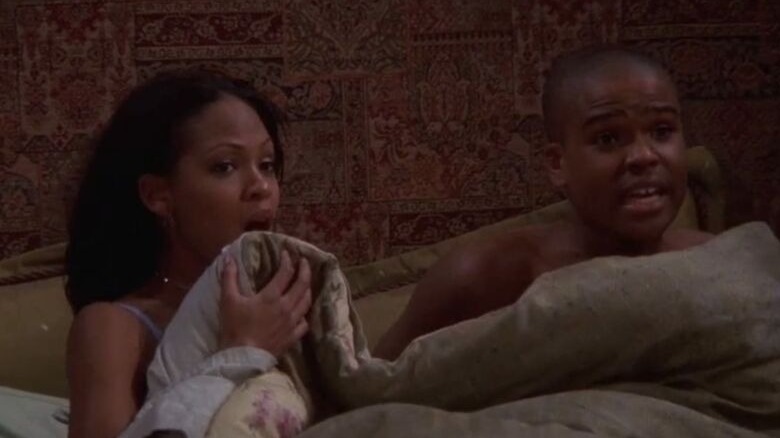 ABC
A big casting change occurred in Season 2 when audiences noticed that Jennifer Freeman had taken over as the middle child and eldest daughter, Claire. However, this would not be the last major casting change in "My Wife and Kids." The next one pertained to Vanessa, Junior's girlfriend, then baby momma, and eventual wife.
Vanessa is first introduced in Season 3, Episode 17 — "Jr.'s Risky Business: Part 1." She is Junior's new girlfriend, and Junior's one smitten kitten. He describes her as being absolutely perfect, leading to his parents being slightly wary of the effect that this so-called "perfect girl" may have on their impressionable and dim-witted son.
Throughout Season 3, Vanessa is portrayed by Meagan Good, an actress that you might know from the miniseries "Minority Report," "Think Like a Man," and "Shazam!" However, once Season 4 came around, audiences noticed that Good had left the show and Vanessa had been recast. As luck would have it, Good worked with Jennifer Freeman again in 2004's "You Got Served."
Donna Summer's daughter was in the show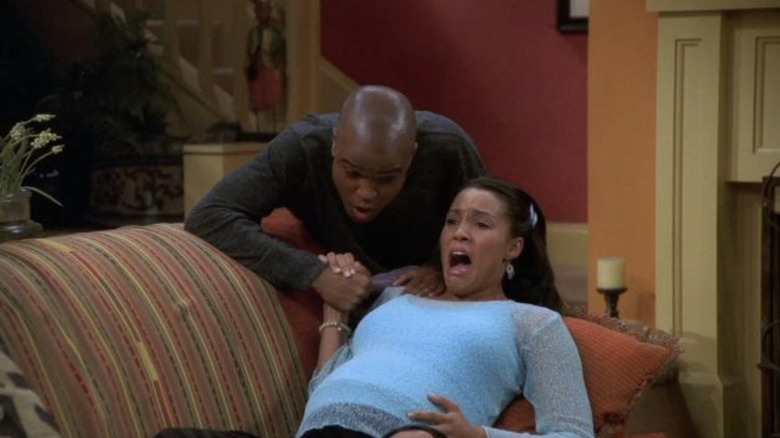 ABC
So, who replaces Meagan Good as Vanessa in Season 4 of "My Wife and Kids?" That would be none other than Donna Summer's daughter Brooklyn Sudano. Astoundingly enough, this series has music royalty in its cast.
The first episode of Season 4, "From Dummy to Daddy," brings Vanessa and Junior's relationship to the forefront. They discover Vanessa is pregnant, and Junior must tell his less-than-enthused parents. The episode starts the new season off with a bang, but audiences are likely to notice that Vanessa looks slightly different than the way she did in Season 3. And that's because she's now being portrayed by Sudano.
Aside from having an uber-famous mother, audiences might recognize Sudano from her role as Angela Prescott in "Cruel Summer." And while she may now be known for starring in a successful teen series, it was this family sitcom that really introduced her to the world of acting. According to her IMDb page, Sudano's first acting role was Vanessa on "My Wife and Kids," starting in 2003. Since the show's cancellation in 2005, she has only continued to book more roles.
Two characters are homages to Aretha Franklin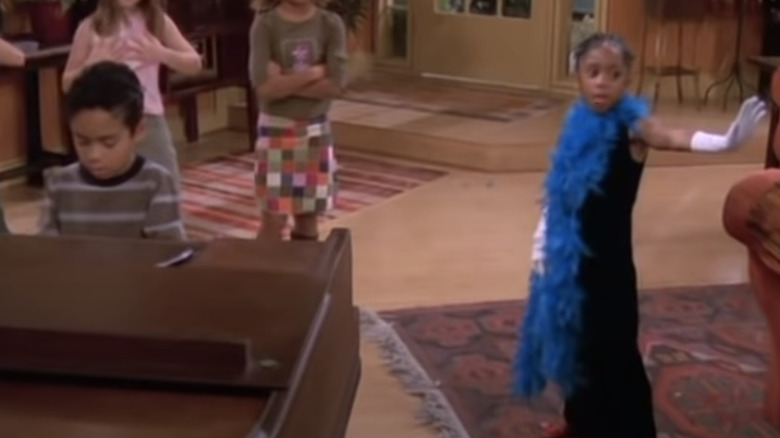 ABC
Portrayed by actor Noah Gray-Cabey, Franklin is a staple character for the series. However, he isn't introduced until Season 3, Episode 11, "Jay the Artist." His character quickly grew in popularity, making him an honorary member of the Kyle family. In that respect, Franklin has a little bit in common with Steve Urkel, minus any catchphrases as iconic as, "Did I do that?"
In the show, Franklin is a prodigy when it comes to the piano. When Kady, the youngest of the Kyle children, wants to learn to play the piano, Franklin is introduced as her tutor. He quickly develops a crush on Kady. While she initially acts totally indifferent to his attention, eventually the two develop an adorable relationship. Initially, the young love fills Michael with disdain and disgust, but his feelings on the matter also change over time. 
While audiences are used to seeing Franklin in the Kyle home, we don't see much of his family until we're introduced to his sister Aretha, who just so happens to be an amazing singer. As Franklin expertly plays the piano, Aretha expertly sings — together, the duo is Aretha Franklin.
Andrew McFarlane plays two characters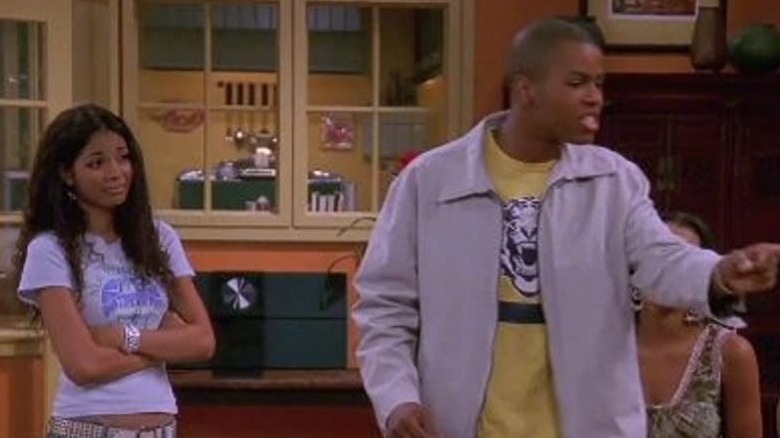 ABC
"My Wife and Kids" wasn't afraid to bring back actors they liked, even if it meant having the same actor play two completely different roles. That's exactly what actor Andrew McFarlane did in the series. Initially, McFarlane portrayed Claire's boyfriend Roger in the Season 1 episode "Breaking Up and Breaking It." Claire quickly realizes that Roger is not the one for her as he's seemingly more interested in playing video games with her father than spending time with Claire. She dumps him, much to Michael's dismay, and McFarlane left the series for the time being.
McFarlane returned as the recurring character Tony. Introduced in the Season 2 episode "Letting Go," McFarlane gets another chance to join the cast. This time he's ... Claire's boyfriend again. The big difference is McFarlane's second character in "My Wife and Kids" is really into religion instead of video games. Throughout the show, Claire and Tony must find a way to make each other happy while respecting Tony's religious background and Claire's wants for their relationship. Luckily for McFarlane, Tony stays throughout the show as he's shown in the final episode of the series, "The 'V' Story."
There are no holiday episodes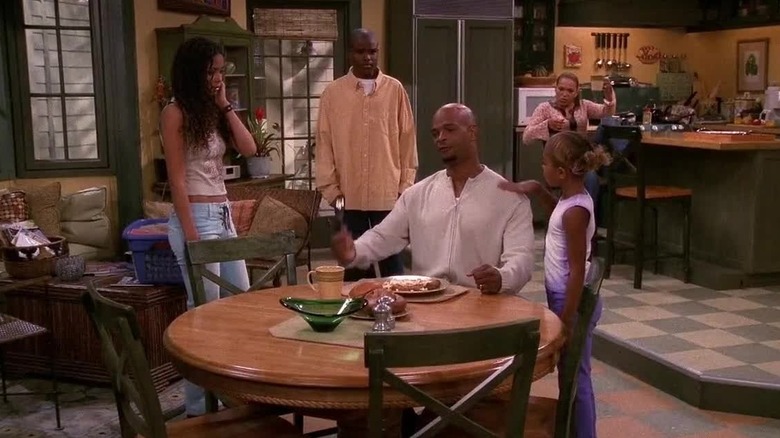 ABC
A common staple for most family sitcoms is holiday episodes. Whether it be Halloween, Thanksgiving, or Christmas, the holiday episodes can sometimes bring drama and big laughs. However, "My Wife and Kids" flips the switch on this idea, as it does not feature any holiday episodes in its five-season run. The reason for this has to do with creator Damon Wayans.
The Wayans brothers were raised Jehovah's Witnesses; therefore, the members of the family who still practice don't celebrate holidays. The second oldest sibling of the Wayans family, Keenen Ivory, told Westworld that his father was a Jehovah's Witness, and although his mother was not religious, growing up in his household gave each child a unique perspective and relationship with religion.
Although Damon Wayans is relatively private regarding his religion, he has stated that he follows his father's belief as a Jehovah's Witness (via Breakfast Club). Although he did take a step back from the religion for a few years, he later returned to the faith (via YouTube). And it's likely because of this that he chose not to have any holiday events showcased in his show. However, there is a reference to his faith in the Season 2 Episode "Perfect Dad." Michael imagines what his idea of the "perfect" kids would be, and in his scenario, Junior is a celebrated Jehovah's Witness.
Noah Gray-Cabey could really play the piano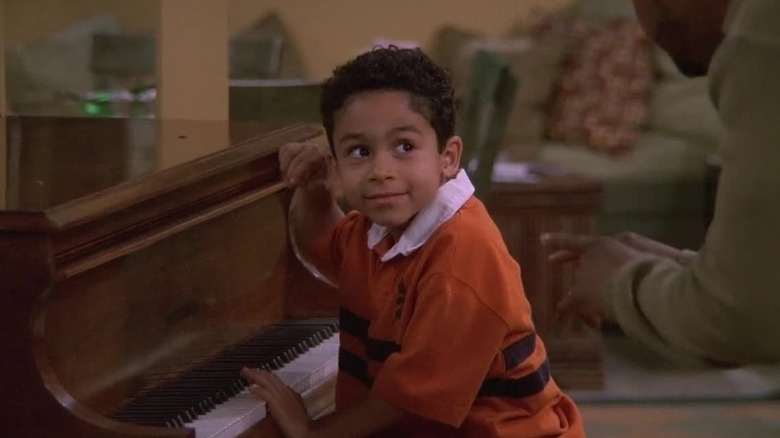 ABC
Noah Gray-Cabey portrays Franklin, the young boy who develops a relationship with the Kyle's youngest child Kady. He's a genius on the piano and incredibly mature for his age, often seen giving the entire family relationship and even career advice. Franklin is shown various times throughout the series playing the piano, but what you might not have realized is that Gray-Cabey is hitting the keys and making the music all by himself — no special effects necessary.
At a young age, Gray-Cabey was featured on "The Oprah Winfrey Show" and toured with his musical family at just 6 years old. For example, in 2002, he was seen playing with the New England Youth Chamber ensemble at the Crystal Cathedral (watch via YouTube). The young pianist was all dressed up in his tux and ready to play with some of the best in the business.
According to CBC News, Gray-Cabey has been playing the piano since he was a mere 4 years old, however it took him years before he was ever able to read sheet music. Gray-Cabey's family decided to instill musical instruments into their children's lives to escape their growing obsession with video games. They knew that the kids needed something else to distract their minds, and lucky enough, the children strongly took to playing together. And the rest is history.